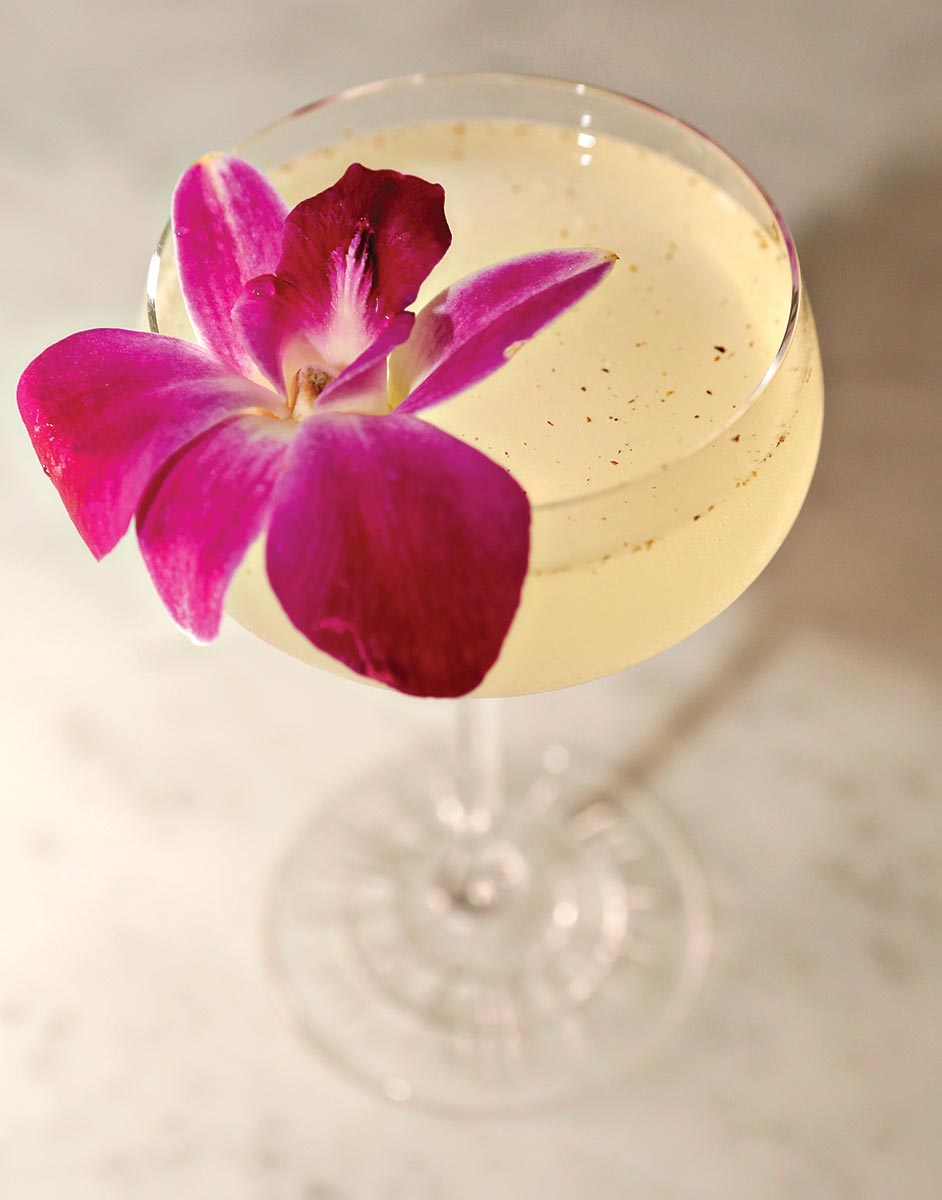 Tony's at the J House
1114 E. Putnam Avenue
Riverside, CT
Guests to the new Tony's at the J House will find fine Italian dining that creates consistency to those familiar with the style of popular area Maître d' Tony Capasso, who is also its Co-owner and Food and Beverage Manager. Curated wine selections offer a variety for attuned palates, strong on Italian varietals. Craft beer selections, premium spirits and handcrafted cocktails, along with live music and entertainment nights, are to be enjoyed in its plush and eclectic indoor or outdoor settings.
Bartender: Anny Ortiz
Cocktail: Greenwich Garden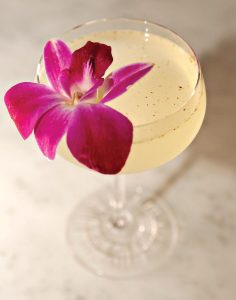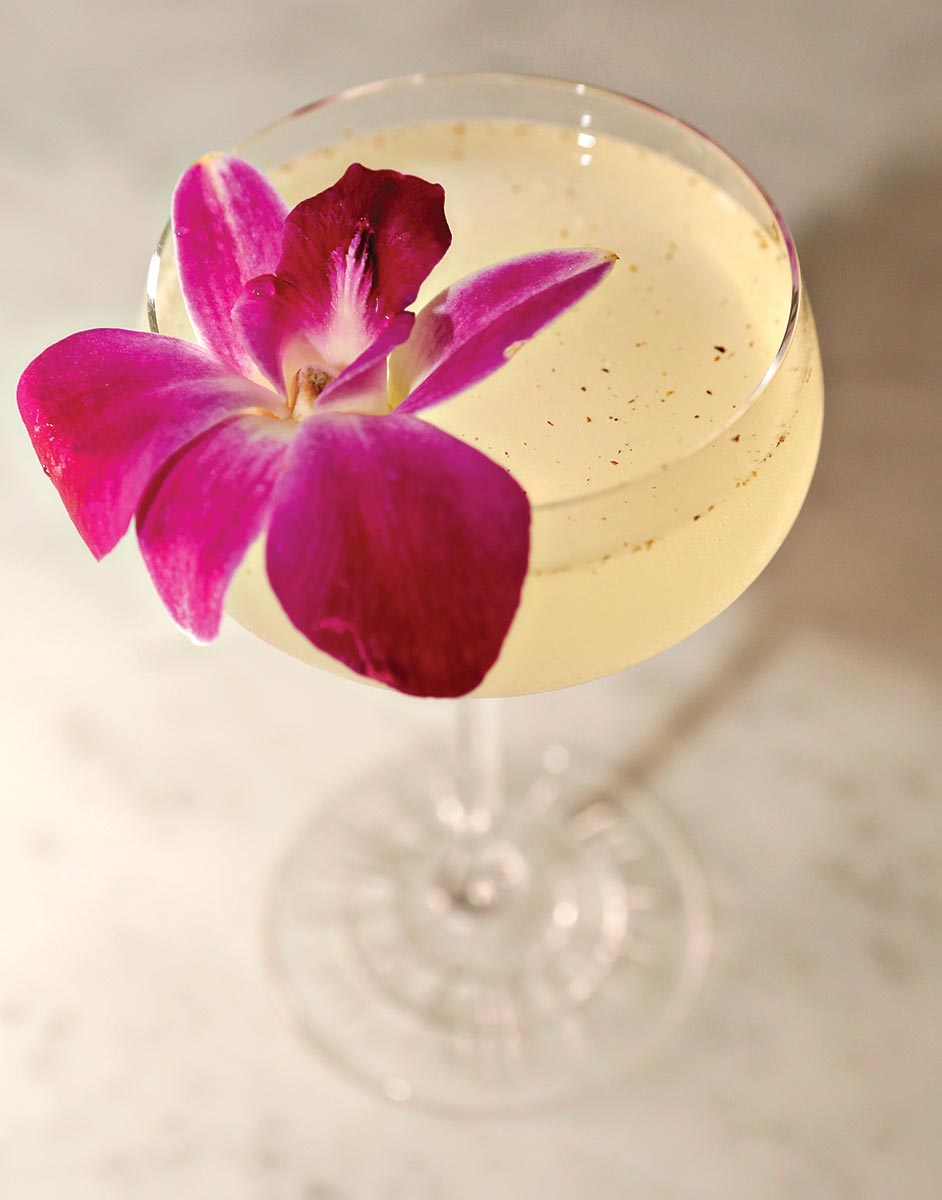 Ingredients:
» Cucumber slices
» 1.5 oz. Absolut Citron Vodka
» 1.5 oz. Tito's Handmade Vodka
» .5 oz. Fresh lime juice
» .5 oz. Rose petal simple syrup
» Garnish: Edible orchid flower
Method: Muddle cucumber. Add to a shaker with the vodka, lime juice and simple syrup. Add ice, shake and double strain into coupe glass. Garnish with an edible orchid flower.
"The Greenwich Garden is an exhilarating combination," said Bartender Anny Ortiz. "I came up with this drink to embrace the character of the Greenwich community. They have a subtle yet impactful way about them that is stimulating."
Photos courtesy of Tony's at the J. House.