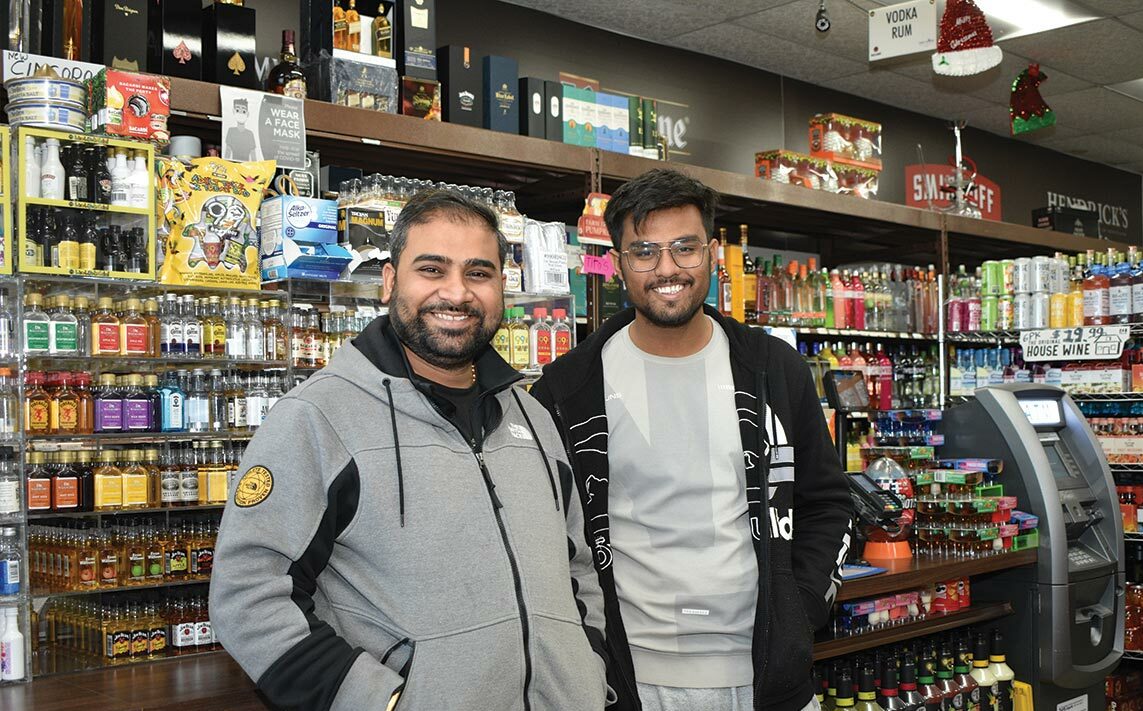 Tony's Liquors
33 Smithfield Road
North Providence, RI
Square footage: 3,500
Years in operation: 8
By Sara Capozzi
Situated on the Providence and North Providence border, Tony's Liquors continues to serve customers in the area with its friendly service and extensive selections of beer, wine and spirits, now in its eighth year. The shop's prime corner location in the North Providence Marketplace Plaza with its plentiful parking makes it a convenient stop for customers.
Tony's is housed in the former location of Nikki's Liquors, which moved to Broadway in Providence, according to Co-owner Jack Patel. Patel, who brings a strong background in retail to his current role, owns the shop with his business partner, Suresh Patel (no relation). Named Tony's Liquors after the store's previous owner, the team opted to keep the name that its community of shoppers has become familiar with over the years.
Tony's Liquors offers a wide variety of beer, wine and spirits SKUs within its 3,500 square feet, noted by shoppers as a reason for returning. "It's a small space, but we've got good stuff," Jack Patel said. "Customers always tell us that we have the best craft beer selection in town."
Craft beer is the store's top-selling category, with local selections from Whaler's Brewing Company, Newport Craft Brewing & Distilling Company and Narragansett Beer in demand. The store has more than 15 cooler doors for its craft and big-brand beer offerings. In keeping with sales trends nationally, expanding brands of hard seltzers and ready-to-drink canned cocktails have their own space as well.
In spirits, shoppers will find all of the range of best-selling vodka, Cognac and rum brands alongside niche selections and bottles from local distilleries. The bourbon category, Jack said, is especially sought-after, which includes special allocated items such as Blanton's Bourbon, Eagle Rare Bourbon and Stellum Bourbon Whiskey.
The shop also offers an eclectic array of wines at a variety of price points, with most selections falling in the mid-price range, all neatly organized in categories by varietal, region and price point, creating an easy shopping experience. Jack, who does the ordering, said he bases his selections on Wine Spectator ratings, selecting 95-point ratings or above. Customers will also find a diverse selection of organic wines and boxed varieties.
Customers can shop conveniently through the store's website and receive delivery through the Drzly app. The online presence that the team maintains for Tony's Liquors also helps bring new shoppers to its brick-and-mortar location, Jack said, offering an extension to the store's extensive selection. The team also offers regular in-store tastings of new products; an opportunity for customers to find a new favorite brand. Combine all that with the friendly atmosphere and convenient location and Tony's Liquors is a solid anchor to the plaza and neighborhood mainstay.