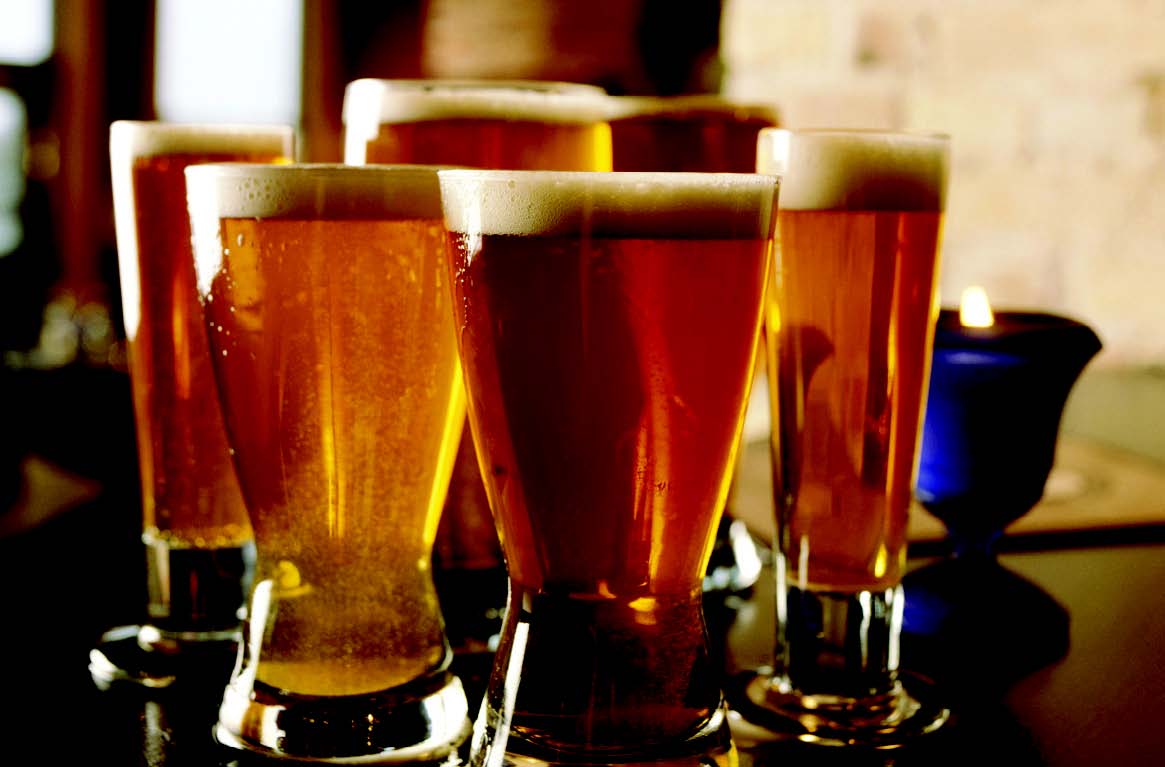 By Jack Kenny   
Last year, 2,403 breweries were making beer in the United States. The number has not been that high since the 1880s. Think about it: It's taken 132 years to get back to truly local beer. From an industry perspective we stand on a rising peak, soon to surpass historic highs. The last time we had so many breweries there were no Boston Red Sox, no Fox News, no texting.
Back in the 1880s, folks didn't travel much (minivans had yet to appear) and news didn't travel fast. When a person made the endless trip from New Haven to Pittsburgh, he enjoyed the local beer and perhaps mentioned it to his friends upon his return. It's not like that today. Not at all.
Today we have a type of person we call a beer enthusiast. Did they exist in the 1880s? If so, they were probably brewers. The 21st Century beer enthusiast has a thing called the internet that is directly connected to the beer lobe in his brain. Armed with this thing (I don't know how else to describe it), he hunts down information about beer from here and there, learning what his fellow enthusiasts are drinking and talking about, and figuring out how to get a bottle or six of some elusive brew into his fridge.
Package store retailers have plenty of stories about their enthusiastic beer customers. Question: Did anyone call the store or visit during late March asking if you had the Game of Thrones beer from Ommegang? Answer: Anyone? The phone rang off the hook and they came in all day long asking for it. We didn't even get one bottle in the store. Question: Did anyone call or visit the store in early April hoping to buy Founders Kentucky Breakfast Stout? Same answer.
The beers from Founders Brewing, in Grand Rapids, MI, have been available in Connecticut for a relatively short time. They are crafted to perfection, and receive high marks from beer publications and consumers alike. The Centennial IPA is among my favorites, and lucky for me it's a year-round brew. The brewery makes a delicious Breakfast Stout, available October through February, though it's not that easy to find every day, everywhere. The Kentucky Breakfast Stout, however, is a different story. The beer was released only during the month of April, and precious few cases made it to our state. One retailer who succeeded in getting one case of the beer sold it by the bottle. It was gone in a matter of hours.
In order for that to occur, beer enthusiasts have to be wired in. Picture the process: They spend enough time at beer sites and blogs to know about a beer they want to try. They learn that it will be released April 1. From the ides to the end of March they are calling stores to see if it's going to appear on shelves. On April 1 they call again, or visit the store, expecting that beer to be waiting for them.
"You don't have it?! But it was released today!" The patient retailer explains that some things take time. "Stop by on Wednesday," she might say. Sure enough, the case arrives, the phone is ringing off the hook, and 24 lucky beer enthusiasts duck out of their offices on Wednesday morning to get their hands on an expensive but rare 12-ounce bottle of beer. Ask them if it's worth it. They'll smile.
The same thing happened a few months back with a beer from Belgium called Westvleteren XII. Three Westvleteren beers – blonde, VIII and XII – are brewed by the Trappist monks who live at the St. Sixtus Abbey in the Belgian countryside. If you want their beer you have to go to the abbey, period. Recently the monks made some expensive repairs to the abbey, in particular to the roof, and decided to pay for the work by shipping the XII to the outside world once and once only. Thanks to National Public Radio, which aired a nice piece about the beer and the monks, Americans learned about the availability of Westvleteren XII in the US in December.
The beer enthusiasts were aggressive. They had read online that the XII is "the best beer in the world." They couldn't pronounce Westvleteren, but that didn't stop them from calling the stores and leaning on the proprietors. I don't know how many cases of the beer, if any, came to Connecticut; I didn't see it, and I have never tasted it. I will doubt, however, that it's the best beer in the world. That's like announcing the best car in the world, or the cutest baby, or the tastiest hot dog.
Information is a beautiful thing. It can lead to vast knowledge, as well as to enthusiasm and obsession. Because information travels at nearly the speed of light, folks think that beer does, too. "You don't have Three Floyds beers? Why not?" "You don't have Yuengling? Why not?" To find out those answers, you have to call one of the Floyds, or all three of them, out in Indiana, and call Dick Yuengling at America's oldest brewery and mention that Connecticut is pretty darn close to Pennsylvania, where he brews, so why do I have to go to New York to get the beer? Huh? This sure ain't the 1880s, but it's a great time to like the taste of beer.
Jack Kenny has been writing The Beer Column for the Connecticut Beverage Journal since 1995. Write to him at thebeercolumn@gmail.com.