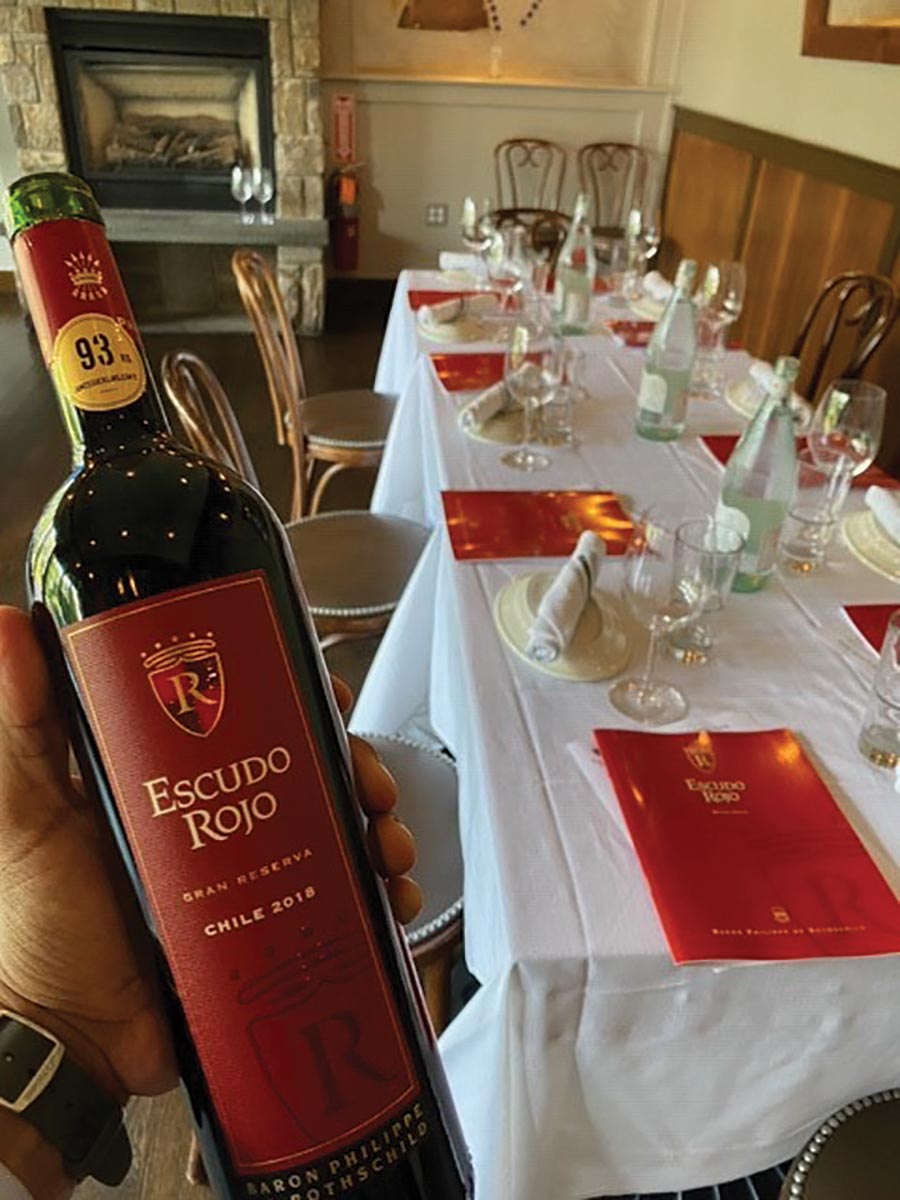 Chile's Escudo Rojo line relaunched nationally with Monsieur Touton Selection, with the Connecticut team hosting two small, private luncheons in celebration. Escudo Rojo was created by Baron Philippe de Rothschild Maipo Chile, a wholly owned Chilean subsidiary of Baron Philippe de Rothschild SA, of Château Mouton Rothschild fame, with a goal to "make the best Chilean wines in each category." Located at Buin, Maipo, 45 kilometers south of Santiago in the famous Maipo Valley, the Baron Philippe de Rothschild Maipo Chile bodega stands in its 156-acre vineyard. Pearl Restaurant & Bar in Westport and Lugano Wine Bar & Salumeria in Old Greenwich set the stage for pairings and education in September as part of the trade launch activities. Escudo Rojo Baronesa, a tête de cuvée, was showcased, the line's inaugural vintage created in tribute to the iconic winemaking family's late matriarch Baroness Philippine de Rothschild (1933-2014), as a Cabaret Sauvignon dominant red made with five grape varieties. Guests enjoyed the 90-plus-point James Suckling-rated wines: Escudo Rojo Sauvignon Blanc Reserva 2020, Escudo Rojo Chardonnay Reserva 2018, Escudo Rojo Pinot Noir Reserva 2019, Escudo Rojo Carmenere Reserva 2018, Escudo Rojo Syrah Reserva 2018, Escudo Gran Reserva 2018 and Escudo Origine 2018, as well as Escudo Rojo Baronesa.
The Escudo Rojo line by Baron Philippe de Rothschild is sourced from vineyards in the Maipo, Casablanca, Central and Colchagua valleys of Chile. Luncheons welcomed the wines to Connecticut.
Escudo Gran Reserva 2018 is a 44% Cabernet Sauvignon, 39% Carmenere, 11% Syrah, 4% Petit Verdot and 2% Cabernet Franc blend. The subtle combination yields a round, complex and concentrated wine with expressive fruit.