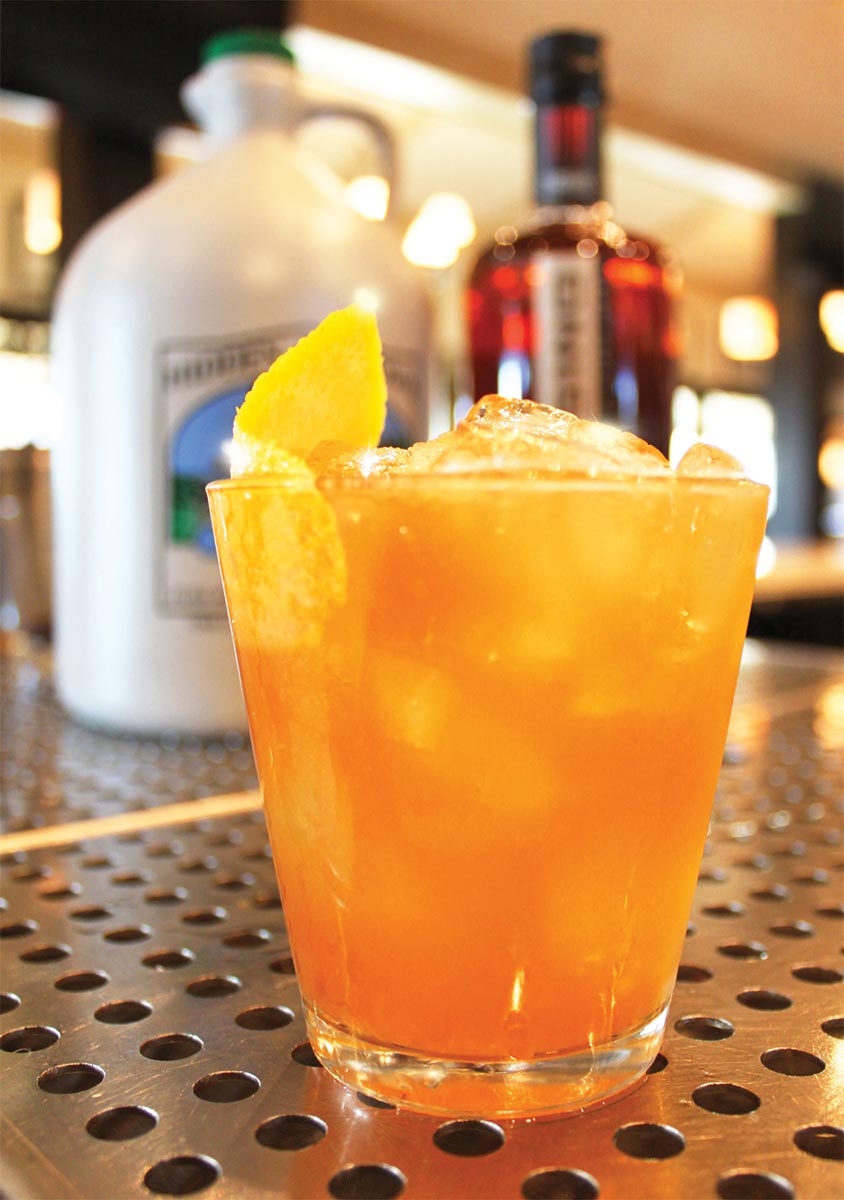 Trio
15 Kingstown Road
Narragansett, RI
With views of Narragansett Bay and only a few steps from the beach, Trio is located in the heart of Narragansett's historic Pier district. The menu highlights simply prepared seafood dishes as well as creative takes on classic New England fare, while its beverage program highlights a global wine list, regional draft beers and one-of-a-kind cocktails.
General Manager: Joseph Parker
Cocktail: Trio's Winter Son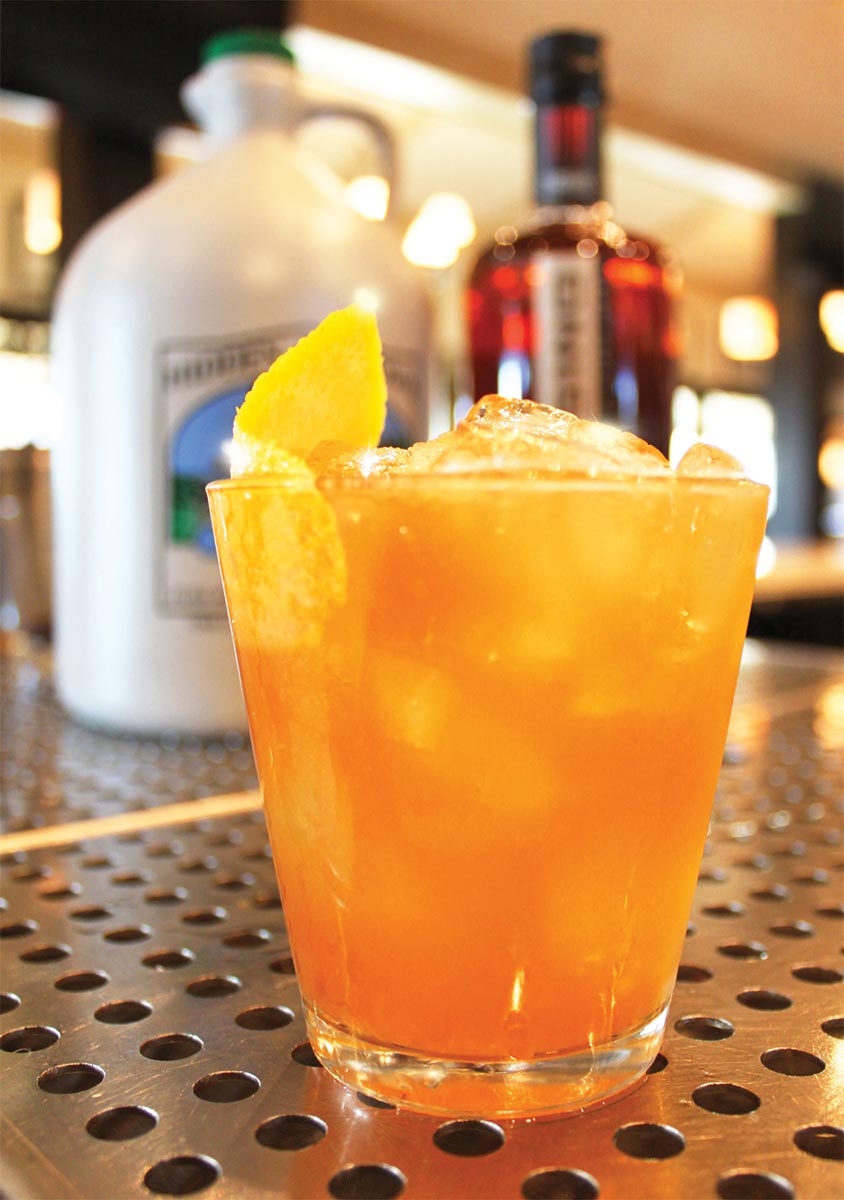 Recipe:
» 2 oz. Gala apple house-infused Sons of Liberty Uprising Whiskey*
» .5 oz. Hidden Meadow Farm Rhode Island Maple Syrup
» 4 Dashes of bitters
» 1/4 oz. Fresh lemon juice
» 1 Orange wedge
» 1 Orange peel
Muddle together the orange wedge, lemon juice, bitters and maple syrup. Add Gala apple house-infused whiskey over ice and shake well. Strain over new ice in a rocks glass. Top with an orange peel.
*Infusion technique: Cut five Gala apples in half. Add one bottle of SOL Uprising Whiskey. Let it sit sealed in a cool place for five days. Strain apples and seeds, bottle the whiskey.
"The idea behind the cocktail was to use all local ingredients; Sons of Liberty was the first obvious choice for the spirit. Gala apples are mild and sweet, they do not overpower the whiskey and produce a subtle apple characteristic to the spirit when infused. We tried a few maple syrups; however, Hidden Meadow Farm Rhode Island Maple Syrup blended well with bitters and orange peel," said Joseph Parker, General Manager of Newport Restaurant group and Trio. "It is our spin on an Old Fashioned for the fall and winter months."