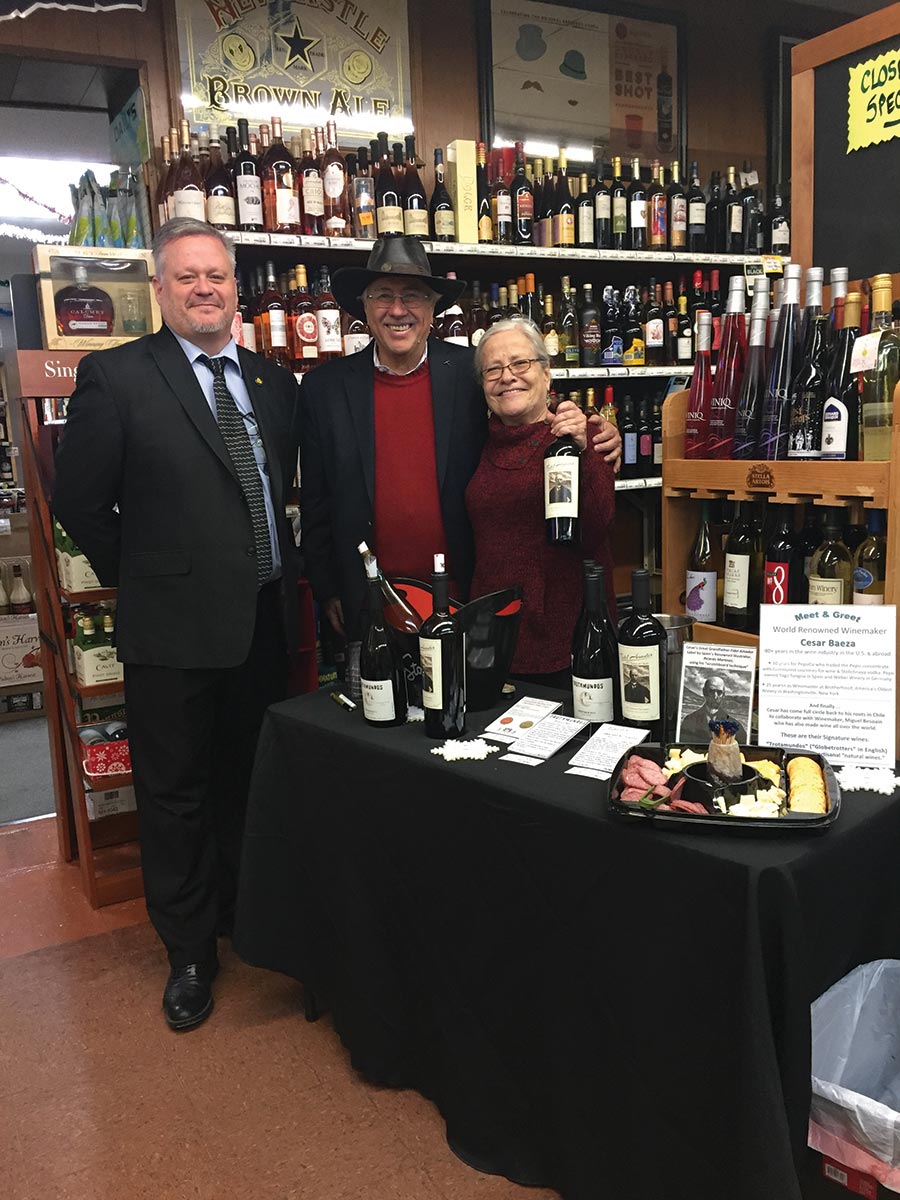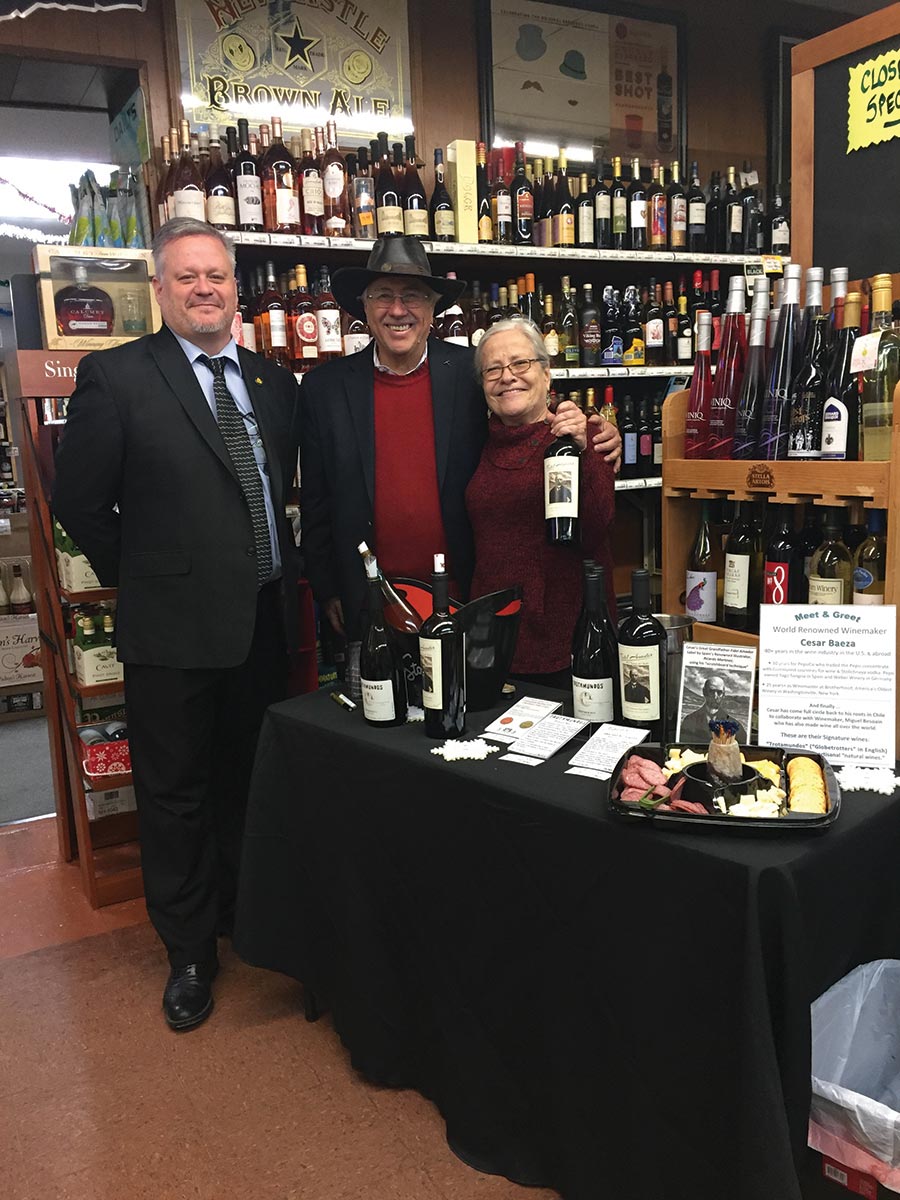 Highland Imports continued its launch of Trotamundos ("globe trekker" in English) wines in the state. Made by Winemakers Cesar Baeza and Miguel Besoain, the Maipo Chile line blends experience and experiment to create wines that reflect their unique partnership. The two sought out vineyards in Chile whose terroir would best express the characteristics of each grape variety they were interested in. Baeza, who is known from New York's Brotherhood wines and 40-plus years in the industry, and Besoian, owner and winemaker of Lafken Vineyards, offer the line through Highland Imports.
Highland Imports Sales Rep. Kyle DeFarias with Cesar and Annette Baeza at Tony's Package Store in Harwinton.
Winemaker Cesar Baeza with Gabriela Carbonetti, Wine Specialist, Val's Putnam Wine & Liquors in Greenwich on March 3. The wine is an amarone-style Cabernet Sauvignon from Chile, a first of its kind, "Fidel Amador," to honor Baeza's great grandfather.