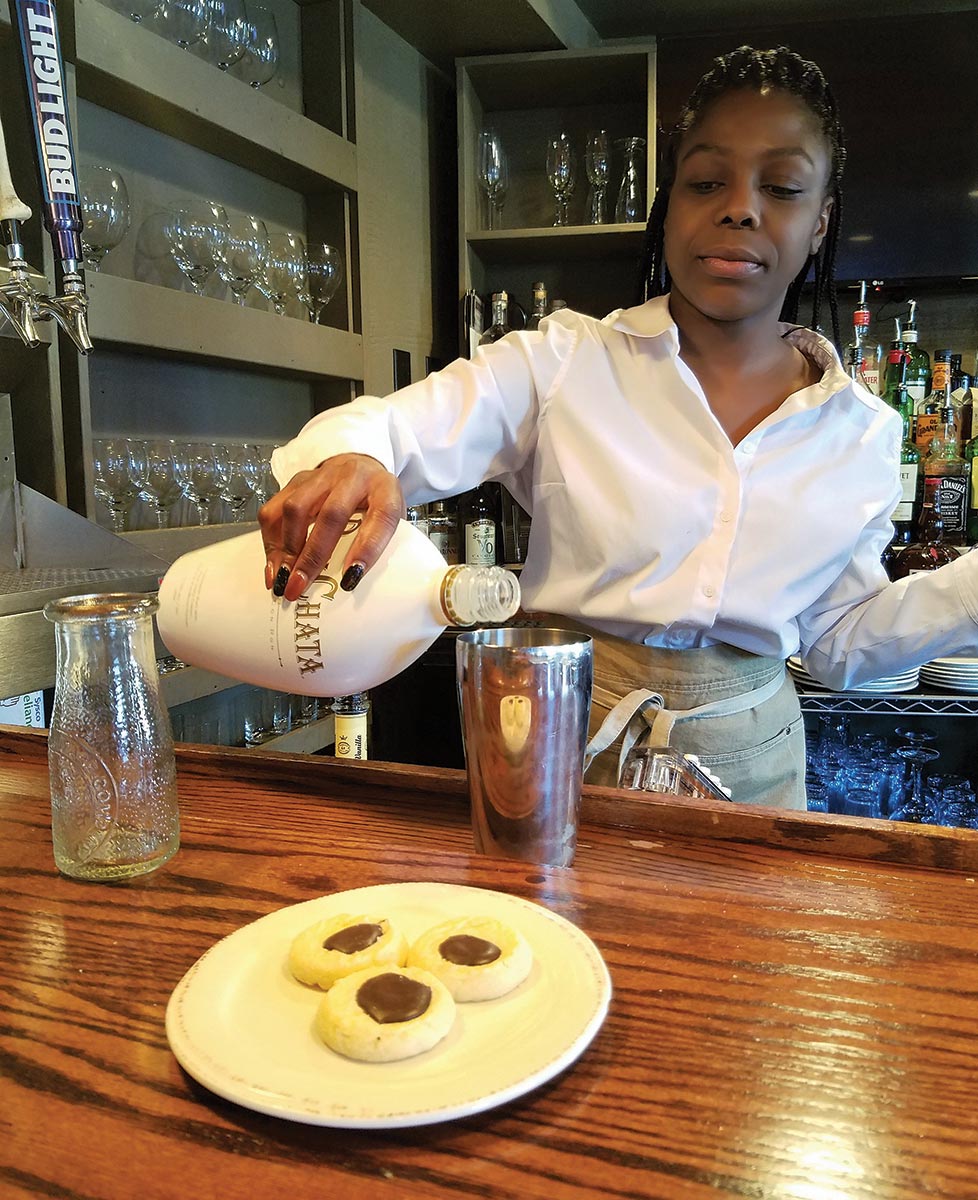 Tumblesalts Café
1 Morgan Avenue
North Providence, RI
Situated in a bright yellow Victorian in North Providence's Hopscotch Village, Tumblesalts Café is a restaurant and pub serving Italian American favorites for breakfast, lunch and dinner. Seating is available on all four floors of the venue, each room with its own unique décor, offering guests a one-of-a-kind dining experience. The Tumblesalts Pub, located in the building's lower level, offers a variety of beers on tap, along with fun craft cocktails, such as the Adult Milk and Cookies, "a grown-up twist on an old favorite," said Bartender Tiffany Tarr.
Bartender: Tiffany Tarr
Cocktail: Adult Milk and Cookies
Ingredients:
» 2 ½ oz. 3 Olives Vanilla Vodka
» ½ oz. Kahlúa
» ½ oz. RumChata
» Ice for shaker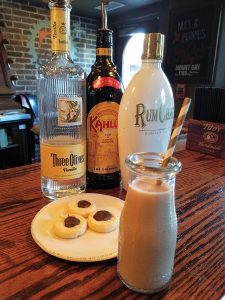 Method: Pour ingredients into a shaker in order. Shake well. Pour into mini milk bottle, add straw. Serve with cookies. Enjoy.
"Who doesn't like milk and cookies? This cocktail combines our favorite spirits for a creamy treat, served with fresh baked cookies of the moment," said Tarr. "It's a customer favorite anytime. Everyone loves a little nostalgia!"