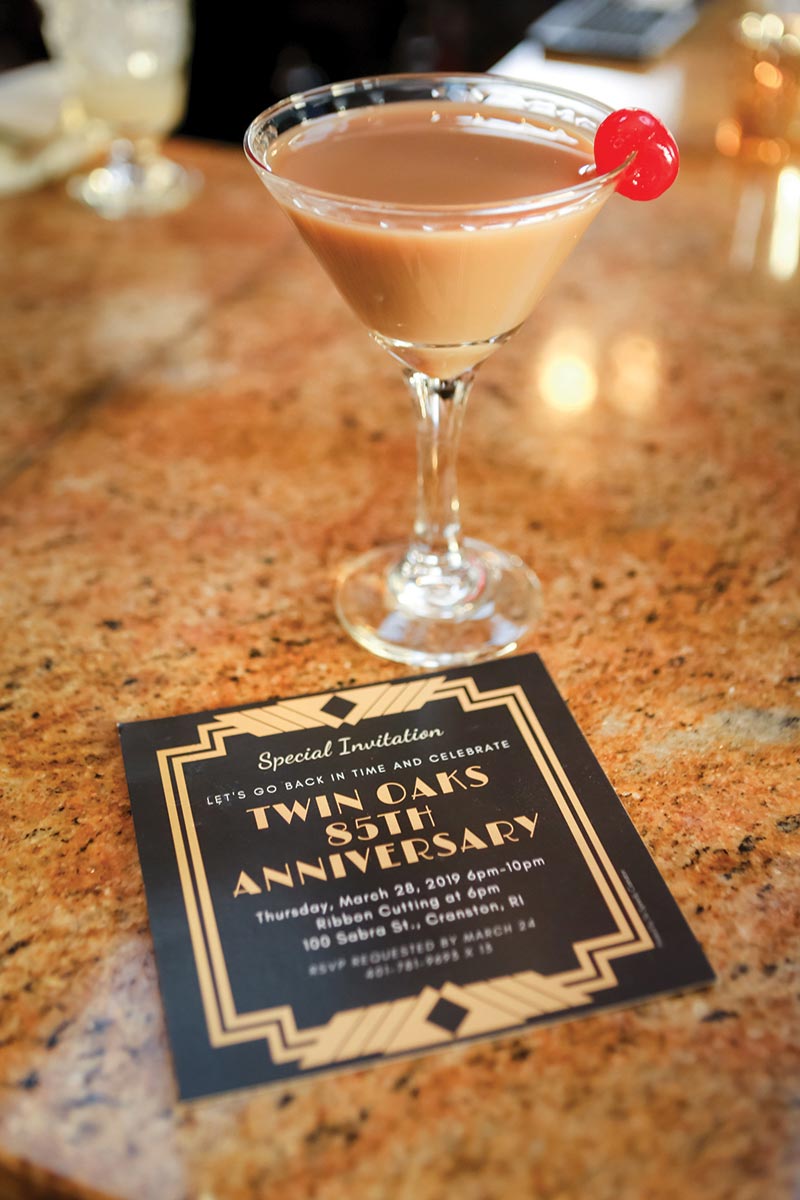 Twin Oaks Restaurant
100 Sabra Street
Cranston, RI
Twin Oaks Restaurant first began its 85-year history as a speakeasy on Sabra Street in Cranston. After a fire in the 1980s, the DeAngelus family rebuilt the restaurant into its current destination venue that can seat 650. Its six separate dining rooms and three bars offer guests tastes from its rich history, be it Italian and American cuisine or its classic and contemporary cocktails. During its 85th anniversary celebration on March 27, Banquet Manager and Bartender Billy Corio, now in his 21st year at the restaurant, whipped up a Twin Oaks' customer favorite.
Banquet Manager: Billy Corio
Cocktail: Espresso Martini
Ingredients
The secret recipe contains the following:
Heavy on Kahlua and Stoli Vanilla Vodka
Light on the Frangelico, Bailey's and Espresso
Maraschino cherry garnish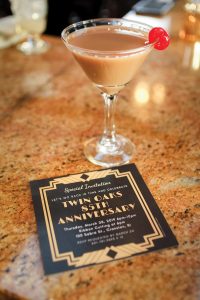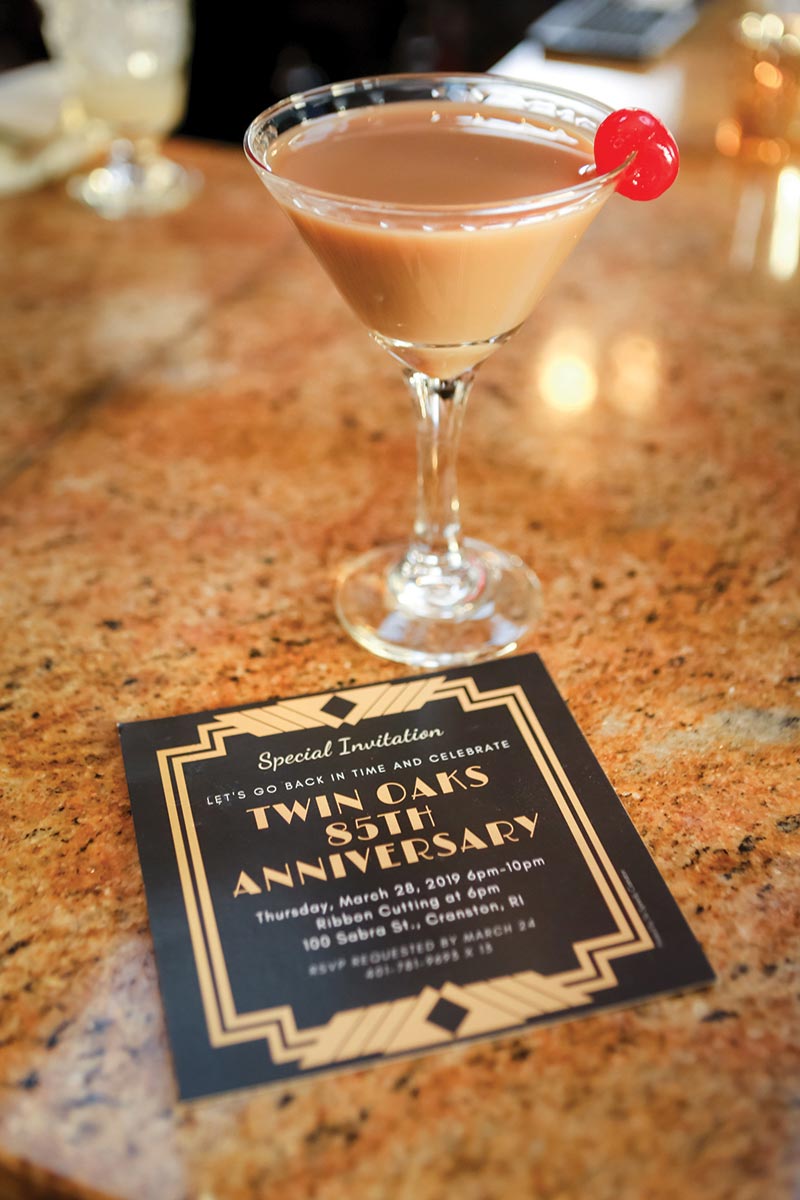 Method: Add ice and ingredients to a pint glass. Stir. Pour. Garnish.
Corio said this drink in particular is a tribute to his start at Twin Oaks, as well as to the beginning of the martini movement and craft cocktail rise. "When I started here, the Espresso Martini was just coming on to the scene as a popular drink. Back then, this job was intimidating and it was important for me to do it right. I was fortunate to learn from a lot of guys who took it seriously. I take a lot of pride in what I do; I love this place."
Photos by Laura Widness.