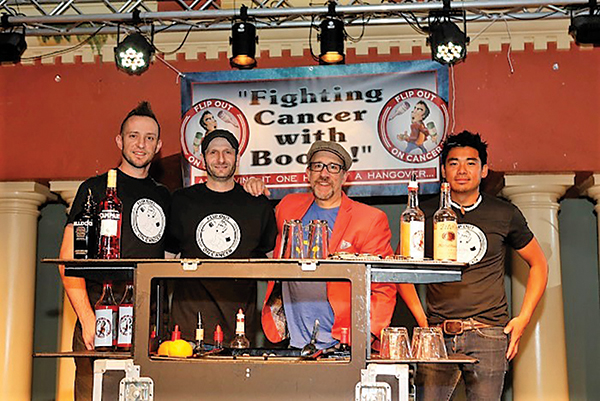 Twin River Casino's annual "Christmas in June" campaign kicked off on June 1, geared toward benefiting local community causes. The wide-ranging efforts began with a Summer Food Drive benefiting the RI Community Food Bank. Project Broken Wheel workshops led by Twin River's General Manager of Beverage Operations Frank Martucci, who also serves as President of the United States Bartenders' Guild (USBG) Charity Foundation, kicked off the bike refurbishing and gifting program for local children. Twin River employees, USBG Rhode Island chapter members, hospitality industry workers and local supporters all pitch in to combine efforts into a diverse and far-reaching community service program benefiting multiple organizations.
The Flip Out on Cancer 2017 flair bartending showcases held at Newport Grand and Twin River Casino, along with annual local on-premise cocktail sales via Negroni Week, benefit The Tomorrow Fund and Helen David Relief Fund. Bartenders from around the United States and Canada gathered at the Newport Grand Casino sponsored by Tito's Homemade Vodka and Campari on June 6 and at Twin River on June 7. Colby Ashton won first place with Ram Ong in second place and Eduardo Clevek in third place from the June 6 event.
Photos by Laura Widness.