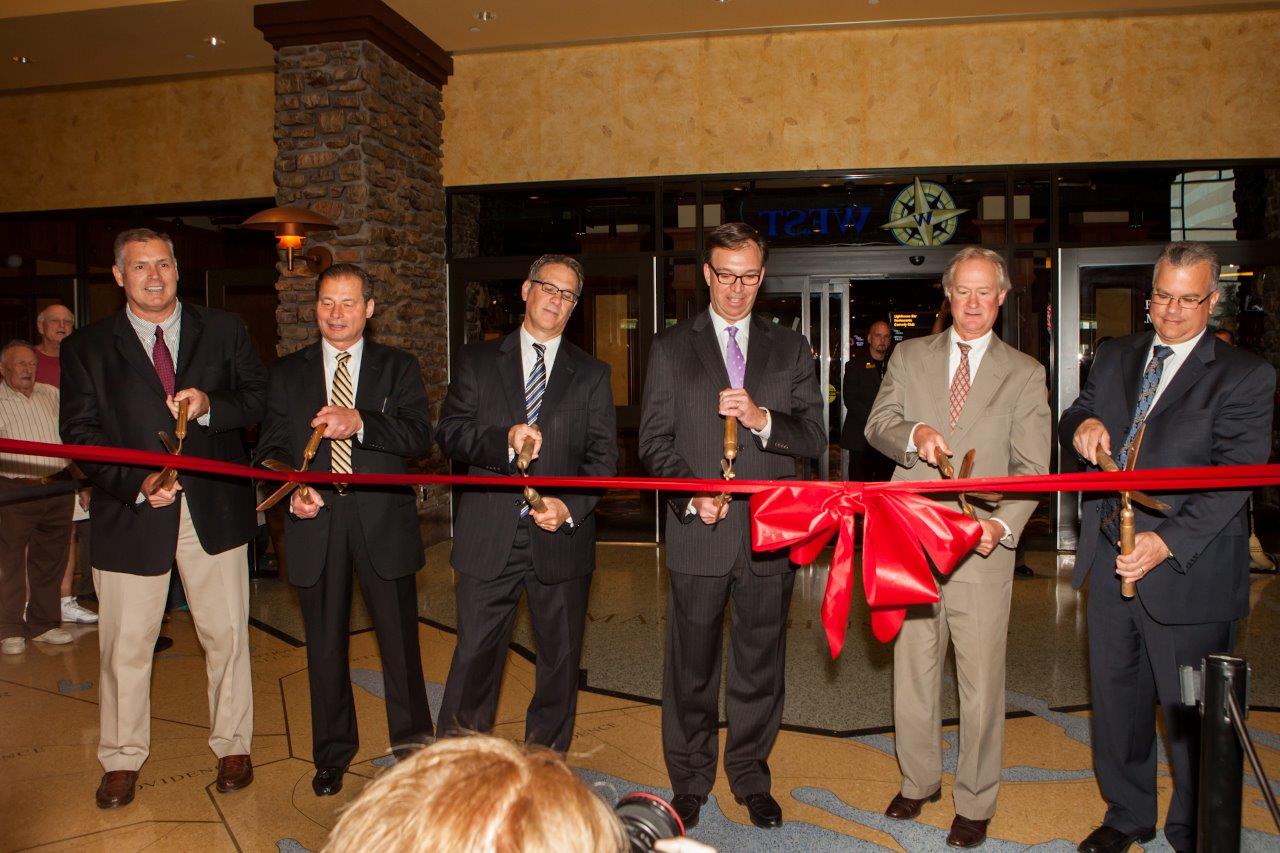 Governor Lincoln Chafee, House Majority Leader Nicholas Mattiello, Senate Majority Leader Dominick Ruggerio and Town Administrator T. Joseph Almond joined Twin River Chairman John E. Taylor, Jr. and other guests for the official ribbon cutting ceremonies for table games at Twin River Casino around the Blackstone Bar on June 19, 2013. Immediately following the ceremony, dignitaries were invited to play in a brief Blackjack tournament for a share of the $20,000 donated by Twin River for the charity of their choosing.
It is estimated that the 66 table games, coupled with anticipated increased slot activity known in the industry as "companion play", will provide an additional annual $16 to 20 million to the state, beyond the annual revenue from Video Lottery Terminal (VLTs) operations which last year amounted to nearly $300 million.
"Today is a meaningful step forward in Rhode Island's continuing economic recovery," said Governor Chafee. "This is a demonstration of how to work collaboratively and cooperatively with the end goal of leveraging an existing state asset to create good paying jobs for Rhode Islanders." The project used 100% Rhode Island-based contractors, over 30 Rhode Island-based trade subcontractors, over 20 Rhode Island-based suppliers and created over 300 new jobs.