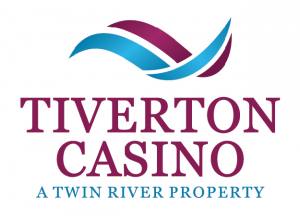 Five restaurants will be opening at the new Twin River Casino in Tiverton, with two job fairs to be hosted in April. The new facility is set to feature Trattoria Romana, Jacky's Galaxie, Mooyah Burgers, Pie Five Pizza and Dunkin Donuts. The 95,000 square foot casino will feature an 84-room hotel, 32 table games and 1,000 slot machines. "We are on schedule for an October 1, 2018 opening, and the casino, hotel and restaurants will open simultaneously," said Doyle. The new casino workforce is expected to total up to 600 employees.
"The main sit-down restaurant at Twin River Tiverton will be Trattoria Romana which is an Italian restaurant that has within it a Chop House. It's a great concept and reflects the wishes of the community who were near even in their requests for a good steak house and an Italian restaurant," said Patti Doyle of Twin River. "Our take- away restaurants include Jacky's Galaxy which will offer sushi and other Asian foods, Pie 5, a pizza restaurant, Mooyah Burgers and Dunkin Donuts."
The Tiverton Casino wil host two job fairs: the first for specialized positions is scheduled for Thursday, April 5, 2018, 4pm – 8pm, 15 William S. Canning Blvd., Tiverton, Rhode Island. The second, for hospitality/customer service positions, is set for Saturday, April 21, 2018, 10am – 2pm. Information is at www.twinrivertiverton.com.