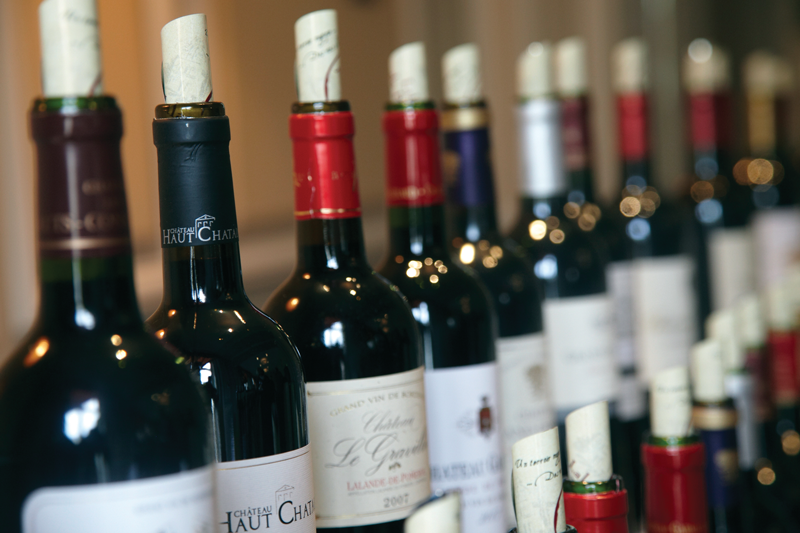 Modern Bordeaux is ready for its close-up
By Ethan Fixell
Burdened by its reputation as a polarized region—one producing nothing but unaffordable Classified Growths or cheap, generic blends—Bordeaux has seen better centuries. But the tides are undeniably shifting. Thanks to a wave of younger, globally conscious winemakers, the rise of smaller appellations, and expanding consumer tastes, Bordeaux has more to offer Americans today than ever before.
In an era of truly global competition, Bordeaux holds its own, especially when reframed. The stately chateaus of the 20th century are not what sells Bordeaux today, which is fine—the wine doesn't need or deserve that image. With its already-popular varieties and long tradition of attentive viticulture, Bordeaux epitomizes the simple, enduring French equation for fine wine: the right grapes planted in the right places.
"The day of the Bordeaux grower has arrived," declares Mary Gorman-McAdams, Master of Wine and North American Market Adviser for the CIVB (Bordeaux Wine Council). Whereas more modest appellations previously remained firmly in the shadows of the Classified estates, they now show confidence in "producing wines of authenticity, from their own little piece of Bordeaux terroir," she says.
Come for the Grapes, Stay for the Style & Value
As Gorman-McAdams notes, most American consumers still rely on grape variety—rather than regional origin—to navigate their purchases. And two grapes commonly name-checked by Americans include Bordeaux's stars: Cabernet Sauvignon and Sauvignon Blanc.
For the same price as (or less than) a large-volume, branded New World wine, consumers can get a delicious Sauvignon Blanc from a family-owned property in Bordeaux. The fact that the grape is blended with Sémillon is easily framed as a regional specialty. "In many ways, dry white Bordeaux offers appeal to all wine drinkers," Gorman-McAdams notes, as the Sémillon in the blend tempers the raw, bold power and acidity of the Sauvignon Blanc.
Entre-Deux-Mers is an incredible region for white wine because of its clay and limestone soil, providing plenty of freshness and acidity, she adds. Alexandre Thevenet, Sales Manager for importer/distributor Baron Francois in New York City, points to Graves whites, in particular, as great replacements for Loire Sauvignons like Sancerre, while offering especially high margins to restaurants. Likewise, fans of richer, oaked wines will enjoy the wines of Pessac-Léognan—more expensive than EDM, but still at a fraction of the price of Napa Chardonnay or Burgundy.
In terms of reds, the classic dichotomy of Left Bank favoring Cabernet Sauvignon and Right Bank favoring Merlot is built for today's grape-centric consumers. And in both cases, the wine's propensity to be less overtly ripe than its New World counterparts is an advantage; Bordeaux is typically a degree or so lighter in alcohol, making it naturally more balanced.
Meanwhile, Bordeaux's longstanding identity as a blend positions it perfectly in the wheelhouse of current American drinking. Here again, Bordeaux has a solid, structural selling point: its bit of tannin makes the wine more food-friendly than "smooth," jammy-styled "red blends."
With overall regional quality on the rise, Gorman-McAdams emphasizes that this has set the stage for value in "less sought-after appellations." On the Right Bank, she points to Côtes de Bordeaux, Fronsac and Lalande-de-Pomerol as great buys selling for $20 to $30 retail. "Being Merlot dominant, they have an early appealing fleshiness and texture—but most can also stand the test of time and can be cellared for at least five or six years," she explains. And Listrac-Médoc is an opportunity to offer "classic" Left Bank Bordeaux at a fraction of the prices commanded by top Chateaux, but with wines that "absolutely sing of terroir and classic Cabernet Sauvignon structure and elegance," says Gorman-McAdams.
Thevenet adds that Petit Bordeaux—under $96 per case wholesale, i.e. $11.99 retail—are "no-brainers" for "grab and go" at store entrances. "Those wines are, for the most part, family owned products made with great care," he asserts. "Nowadays, it's rare to find a bad $12 Bordeaux."
Of course, none of the above matters unless retailers can communicate the value to consumers. Gorman claims that a properly educated staff can speak more comfortably about the wines and thus, increase sales. To this end, she recommends the new, free Bordeaux Wine School app, Oenobordeaux, which offers facts and tips in a fun, modular format.
Most importantly, Gorman urges retailers to interact with customers directly. "When someone is looking for a Merlot or a Cab," she says, "a salesperson can suggest Bordeaux, reminding the customer that these are wines made from familiar varieties, and point out that the expensive Bordeaux wines represent less than 5% of what the region produces." A retailer can also promote in-store tastings via the web, email or social media to bring in traffic and familiarize customers with Bordeaux.
Bear Dalton, Head Wine Buyer for Spec's Liquor Stores in Texas, travels to Bordeaux annually to taste and select wines to sell back in America. At the same time, however, he knows those wines aren't necessarily going to sell themselves. Dalton believes that in-person tastings are the best ways to sell Bordeaux on the retail level. "Give the customer a proper pour, in a proper glass, in a relaxed environment," he says. "Tell them what they're tasting and why it tastes like it does. Let them engage their brain as well as their senses." Through such a demonstration, a salesperson can prove exactly where the value lies.
"Simply put, Bordeaux offers the best experience at the table at the best price," he continues. "Chateau-bottled Bordeaux is real wine from a real place, made by real, identifiable people from grapes grown with increasingly environmentally-friendly practices, in styles that work well with a variety of foods."