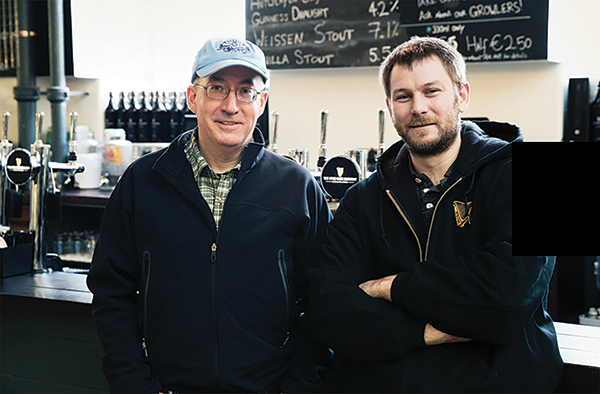 Two Roads Brewery Company of Stratford and Guinness & Co., based in Norwalk, announced plans to create two small-batch beers. The first will be brewed at Open Gate Brewery St. James's Gate in Dublin, Ireland, and the second will be brewed at the Two Roads Brewery. Each brew will be available in the respective brewery's tasting room in May. Phil Markowski, Two Roads Brewmaster, said he was inspired by his discovery that a Belgian-style beer has not been brewed in the 258-year history of the Guinness brewery.
"I have tried Guinness Antwerpen Stout, a beer Guinness first brewed for the Belgian market in the 1940s, which got me thinking about the idea of a Guinness and Two Roads beer in the Belgian tradition," said Markowski. "We'll be making beers that are distinctly Two Roads, distinctly Guinness, and with some classic Belgian farmhouse characteristics, And, of course, a few interesting twists."
The talk of collaboration first began with Tom Day, President of Diageo Beer Company and Two Roads CEO Brad Hittle. "Our offices are 20 miles apart in our home state of Connecticut, so our paths have crossed a few times. It made perfect sense to do this," said Hittle. The beers will be released on May 24 at launch events.