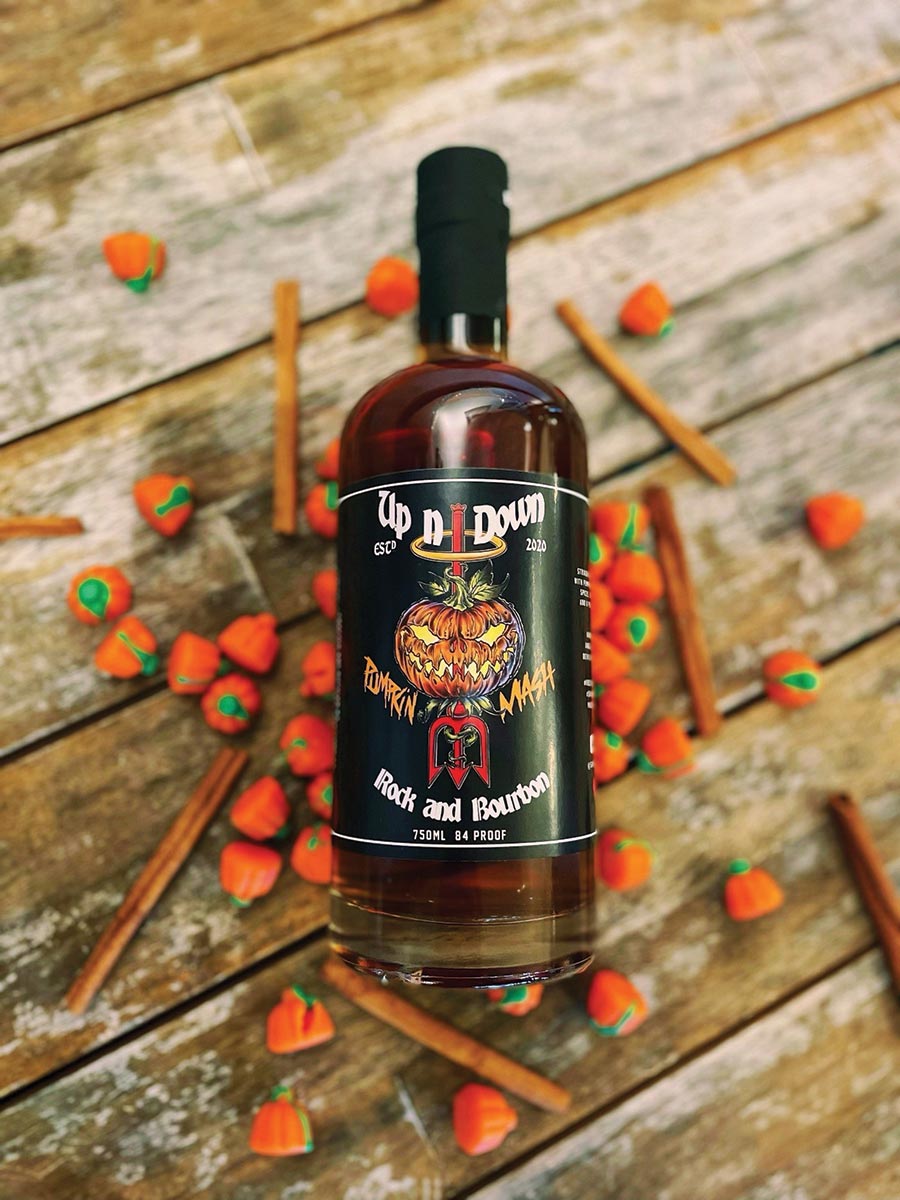 Connecticut-based Up 'N Down Rock and Bourbon launched a flavored version in time for fall: Pumpkin Mash. The only rock and bourbon in distribution in the U.S., Up n' Down uses honey, figs, bark, orange zest, bitters and rock candy to create its unique flavor profile, and has a mash bill of corn 75%, rye 21% and barley malt 4%, making it an official Rock and Bourbon. Pumpkin Mash features a straight bourbon, blended with pumpkin, maple, spices, diverse bitters and a "pop of rock candy." While original Up 'N Down Rock and Bourbon is bottled at 40 ABV/80, Pumpkin Mash is bottled at 42 ABV/84 proof. Launched by Connecticut's Justin Morales, long-known to the bar trade as an award-winning mixologist and hospitality veteran, Up N' Down Rock and Bourbon is made in East Hartford at Central Connecticut Distillers and distributed by Brescome Barton. Morales, whose company operates under the name Sugar Skull Spirits, calls it, "A delicious blend of New England, fall flavors and high rye straight bourbon; not overly sweet, and with no artificial ingredients or flavors. I love pumpkin pie, good bourbon and a balanced old fashioned. We blend the three perfectly."
Up 'N Down Rock and Bourbon Pumpkin Mash uses the brand's rock and bourbon formula, swapping out fig for pumpkin, birch for a blend of spices, and honey instead of maple syrup. The roots and bitters remain the same, bottled at 42 ABV/84 proof.
A fall on-premise marketing push included industry nights and a fall drinks menu with cocktails, such as the Pumpkin Old Fashioned, Rock Your Basic, The Headless Horseman and New England Sour.
Photos by Sam Dziecol.