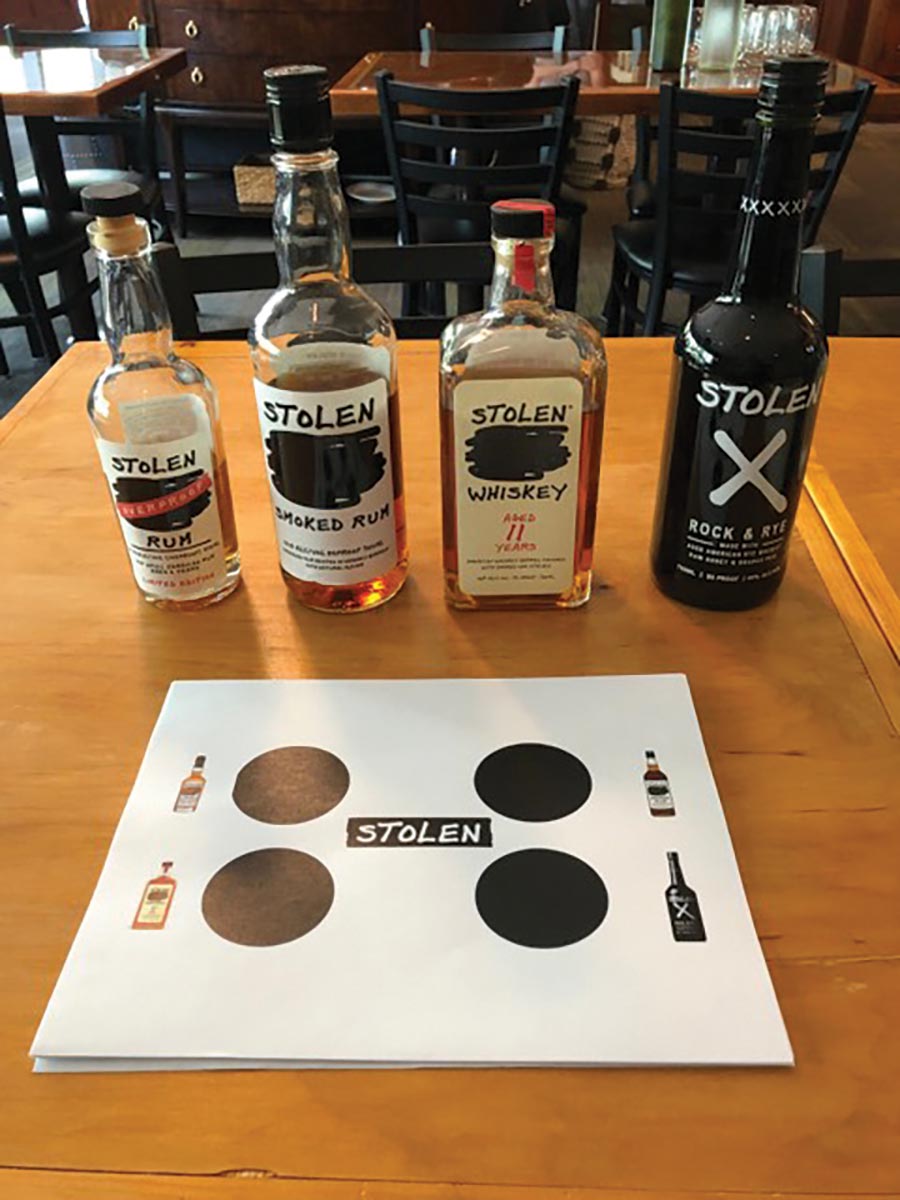 T
he United States Bartenders' Guild (USBG) Hartford chapter hosted its monthly meeting at Flora in West Hartford on June 2. During the meeting, trade guests were treated to a tasting and education on the Stolen Spirits product line, a collection of unique spirits hailing from Auckland, New Zealand. The portfolio includes an 11-year-old single-grain whiskey, a Jamaican pot-stilled overproof rum and claims the world's first smoked rum. The Flora team served accompanying food and specialty cocktails featuring Stolen Spirits. The Stolen Spirits line includes Stolen Whiskey, Stolen X Rock & Rye, Stolen Dark Rum, Stolen Smoked Rum, Stolen Overproof Rum, Stolen White Rum and Stolen Gold Rum available in Connecticut via Connecticut Distributors, Inc.
Trade guests learned about Stolen Overproof Rum, Stolen Smoked Rum, Stolen Whiskey and Stolen X Rock & Rye.
Photos courtesy of Khalid Williams.