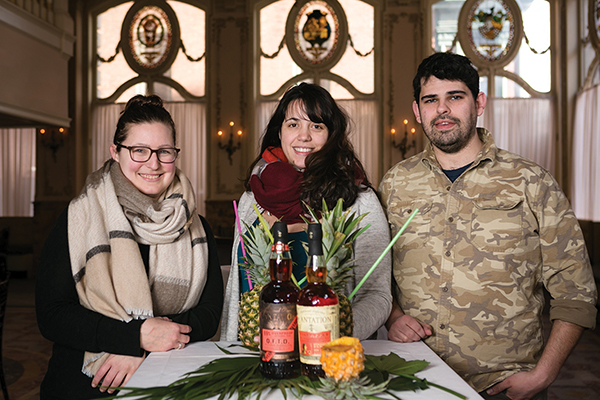 By Lauren Daley
From educational trips to Spain and Barbados, to gatherings about the intricacies of Italian spirits or history of Tiki cocktails, the United States Bartenders' Guild Rhode Island (USBG RI) chapter offers ample opportunities for industry members to expand their professional knowledge, skills and network, while increasing camaraderie among the Ocean State's bar talent.
For the uninitiated, the United States Bartenders' Guild (USBG) is a national, nonprofit, trade organization that traces its roots back to California in 1948; Rhode Island became the 22nd chapter in 2011.
Today, the nonprofit is active in more than 50 cities around the U.S., with a mission of "Uniting the hospitality community to advance professional bartending. We believe tending and owning bars is an honorable career choice. Our goal is to empower bartenders to take charge of their careers," according to the USBG website. "We accomplish this through … peer-to-peer learning, expert instruction, service projects, and competitions."
Through cocktail competitions, educational seminars and trips, opportunities abound, such as a partnership in the summer of 2016 between USBG and The Real McCoy Rum. The bartending competition hosted at the Ocean Cliff Resort in Newport sent two winners on an educational rum trip to Barbados. The chapter also held an Italian spirits seminar in December to discuss tasting notes, cocktail ideas and Italian culture surrounding various Italian liqueurs. A Plantation Rum Tiki-centric event in March offered expanded brand and cultural education.
The 2017-2018 leadership consists of Chapter President Jen Davis, Vice President Kayleigh Speck, Secretary Elizabeth Sawtelle and Treasurer Ben Terry. We caught up with Davis, who is also bar manager at The Eddy in Providence, to talk shop.
Q: First off, tell us a little about yourself and how you got involved in the industry.
A: I started bartending at the ripe young age of 18 here in Rhode Island and was instantly hooked. I worked in a variety of bars and clubs, but was drawn into the cocktail world while I was seeking out the history of my beloved profession.
Q: How did you first get involved with the USBG RI?
A: I got involved in USBG when it was first founded here in 2011. I joined because it was a great way to network and connect with other bartenders here in Rhode Island. There is a great educational component to the Guild [that] is worth the annual dues. The knowledge that you can acquire from it is priceless.
Q: Can you give examples of how it's helped your career?
A: USBG supplies you with so much information. One of the things I found valuable is all the attention they give to competitions. I was able to find out about so many and have the chance to compete. Winning a few competitions always helps build a resume … Because of the USBG, other members and I have gotten the chance to travel to different parts of the country and globe to meet other USBG members and learn about how they do things in their part of the world. One of our board members actually just got the opportunity to go on an educational trip to Spain at the end of April to learn about sherry.
Q: Can you give general examples of how it helps others?
A: Beyond the networking and educational opportunities, you're also provided support in your craft. USBG gives you tools to succeed in both your professional and personal life by helping bartenders acquire things like health insurance and helping financially when injuries happened. I've known quite a few people who USBG has helped out when in times of need. USBG is a recognized national charity, so the charity aspect is another huge component.
Q: What are some of your seminar topics and curriculum?
A: [In March, we had] a great seminar sponsored by Plantation Rum on the history of Tiki in Providence. We also have a bitters class in the works, as well as a tour of local Providence area breweries. We also are currently in the works to form study groups and set up a scholarship program for the Cicerone [beer] and sommelier exams. We try to make sure that all beverages are covered and represented.
Q: For employers, what are the benefits of getting their staff involved in the USBG?
A: Having a well-informed staff is something every owner wants. USBG also gets bartenders involved in the community, which helps promote your place of business.
Q: Are you planning any educational trips?
A: The next one coming up is the USBG NE summit [in April]. Guilds from all over the Northeast will be getting together in Portland, Maine to talk a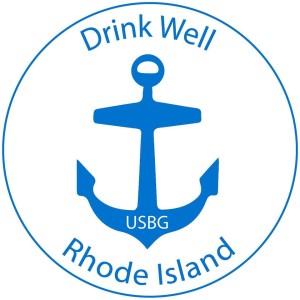 bout the industry and attended great seminars…
Q:  What are your long-term goals for the chapter as president?
A: I want the USBG RI to be a tool that bartenders here in Rhode Island can rely on in the future for every step of their careers.
Q: What would you like readers who aren't members, or maybe hadn't heard of the USBG RI until now, to know?
A: If you are looking to get into bartending, or looking to connect with other people in the industry, it is a great network of well-informed people.
Interview has been condensed and edited.
Learn more about USBG RI at www.drinkwellri.com.