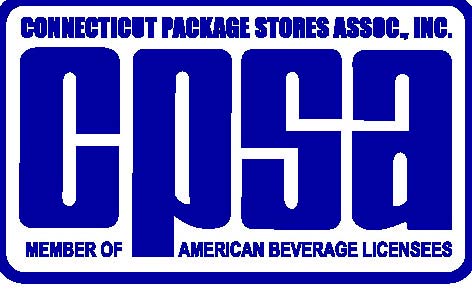 By Carroll J. Hughes, Executive Director, Connecticut Package Store Association
The legislative session continues in the state, where despite the deficit of an estimated $1.7 billion, business proceeds as usual.
There have been over 3,800 individual bills filed and about 1,200 committee bills. Since early March, committees have been closing, reporting bills to the House or Senate floor, which then become file copies. Over 600 "file copies" are expected to be before the legislature for action.
Leaders of the legislature will probably send the majority of these bills to various committees over the next few weeks. One of the desired efforts of their referral process is that many bills will not return to the House or Senate calendars. Bills that encountered significant opposition at the committee level will probably not be called by leaders. The numbers in both Chambers are so close, that if a bill was reported out on a partisan basis, its chances of not being called are high.
Currently, one of the most heavily debated subjects involving the beverage industry is the bottle deposit bill. There are several bills alive that deal with this subject. The Governor's bill, in one of his budget revenue items, would increase the bottle deposit from 5 to 10 cents per container. The purpose here is to raise revenue for the state on that portion of eventually a larger amount of money that is projected to accrue through unredeemed deposits.
Bills have also been reported from committee which:
Raise the handling fee by 1 cent on soda, beer and other containers under the bottle bill
Add a recycling fee on all alcohol spirits and wine bottles
Eliminate the redemption system, but keep a charge on all containers as a recycling fee and require sellers of the containers to collect the fee
Review all beneficial uses of recycled glass for playgrounds, roadway paving, and other uses
Eliminate the deposit fee on all beverages delivered to an on premise permittee
There is general industry support to eliminate the bottle bill and varied support for the continued fee on containers, including the addition of spirits and wine bottles to the bottle bill.
Another effort on the Environment Committee agenda this year is to ban plastic bags at retail stores. There are two bills reported from the Environment Committee that would tax plastic bags at 5 cents per bag in an effort to ban the use of them in the state.
Other issues affecting the overall industry include a proposal to ban smoking everywhere, as well as cigar bars and hookah lounges. The same bill would also eliminate any smoking on the premises of bars and restaurants, including outdoor patio areas. Provisions that eliminate any designated employee smoking areas have been proposed for any business. The bill was defeated in the Public Health Committee, but as always, proponents will try amendments on the floor.
The repeal of minimum bottle has strong opposition at the committee level with leaders who see repeal as an economic disaster for the state. We will continue to watch all of these items as the session continues.
For now, we ask all CPSA members and package store retailers for their support by joining CPSA or renewing their membership today. We can continue to protect our stores only if we remain strong by joining together. Thank you to those who have already joined or renewed membership. It is your support that helps our voice be heard.
We ask that you contact your legislators today and tell them to oppose the repeal of minimum bottle pricing. Thank you.
Annual Golf Outing Set for June 14, 2017
The 2017 Annual CPSA Golf Outing will be held at Whitney Farms Golf Club in Monroe. This year's event will feature an exciting day of friendly competition, raffle prizes, and of course, the coveted "Hole-in-One" Prize of $10,000! RSVP by June 6, 2017.
All proceeds go to benefit the CT Package Stores Association, which protects the interests of liquor suppliers, wholesalers, industry persons and manufacturers. Sponsorships are still available in a variety of packages. Contact CPSA at 860.346.7978 or mdaley@hughesandcronin.com for a complete list of sponsorship opportunities and to sign up.