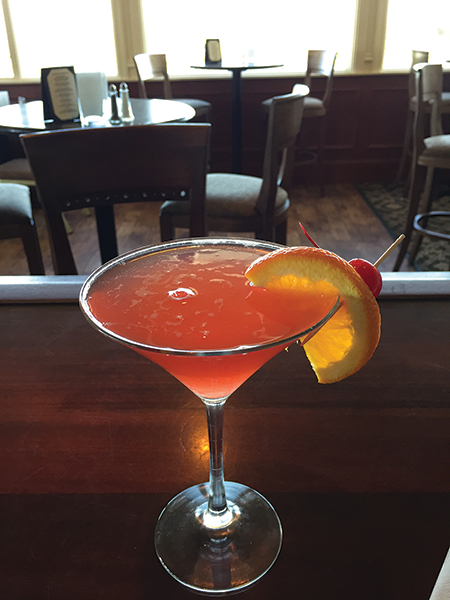 Venice Restaurant & Lounge
165 Shore Road
Westerly, R.I.
On-site at the Winnapaug Inn and  adjacent to the Winnapaug Golf Course, Venice offers full-service dining and an ocean-view bar. New England summer fare, including fish and chips, scallops and raw bar selections, share the menu with refreshingly creative cocktails.
Bartender: Christy Ferraro
Cocktail: Caribbean Martini
Recipe: Mix:
1.5 oz. Smirnoff Vanilla Vodka
1 oz. Malibu Rum
A splash of Pineapple juice, splash of grenadine.
Shake over ice. Strain and serve straight up.
The Caribbean Martini is a popular summer drink at Venice. "It's tropical and fruity, but not too sweet," said Ferraro.