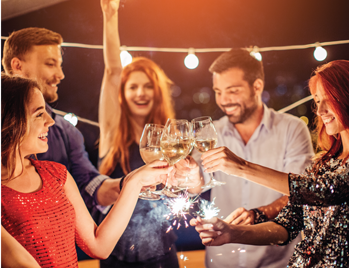 Why The Vin De France Category Captures Growing U.S. Market Share
In late 2012 a new category of wine hit the U.S. market that challenged the way Americans thought about French wine. Vin de France—a category under which producers are free to blend wine from different regions and create novel combinations of grape varieties—was a very fundamental shift in a country that has historically defined wine entirely by regionality.
While it seemed radical at first, the market quickly responded. Today Vin de France wines account for 15% of all still wine exports from France and are some of the best-selling French wines in the U.S.: the category was up 20% in value and 18% in volume last year alone.
If the goal was to unleash French winemaking creativity and enable producers to make wines that were more in tune with the way consumers drink today, Vin de France has been a resounding success. "Winemakers in France are able to leverage this artistic license to better adapt to global palate preferences," says Charles Slezak, Wine Buyer at Lowes Foods. "My guests respect tradition, but they also admire new and unconventional wines—there's room for both."
Varietal Advantage
Varietal labeling is critical for success in most newer wine drinking markets and is permitted under Vin de France. "Having a grape variety on the label helps make people confident in the quality of the product," says Arnaud Saget of Saget La Perrière Wines, one of the largest, most dynamic players in the category. "Vin de France has been a door-opener allowing us to find new consumers in the U.S."
In fact, varietally-labeled wines carry a double-benefit. Though frequently called "international varieties," Chardonnay, Sauvignon Blanc, Pinot Noir, Merlot, Cabernet Sauvignon and others are more accurately termed French varieties. Their origins began in the vineyards of France, and appearing on the labels if Vin de France wines serves as a significant reminder of that reality.
"I cross-market these wines in varietal-labeled areas, not just shelved with wines from France. And we've seen an increase in sales, most notably in Sauvignon Blanc, which offers particularly good quality alternatives for our customers," says Dan Pastore, Wine Buyer at Kings Markets.
Cross-regional blending makes it easier for producers to hedge against vintage variability by delivering wines with more consistent taste profiles, as well as wines that represent real value for retailers and consumers—most retail between $9-$15 SRP. "Value is the core of the VdF strategic proposal and the primary reason I carry these wines," says Slezak. "The value these wines deliver is exactly what consumers seek."
Innovative winemakers are starting to utilize Vin de France to push boundaries at higher price points as well, crafting wines that will cast an aura of additional prestige on the category going forward. "Additional price tiers is the next logical step for the category," notes Slezak.
Pastore adds, "Without the strict guidelines and laws from traditional wine regions, a winemaker can use their best judgment in handling fruit and making a wine that expresses the grape itself. There seems to be enough freedom for a winemaker to push for something special."
Above all, what producers are learning is the value the consumer places on France as a point of origin. "I think France is a geographical 'terroir' in itself that is well understood by consumers, many of whom are often more interested in taste and quality rather than more specific places of origin," believes Laurent Delaunay, of Badet Clément, another producer in the category. "This is why Vin de France is such an opportunity for French producers and is allowing us to capture market share."