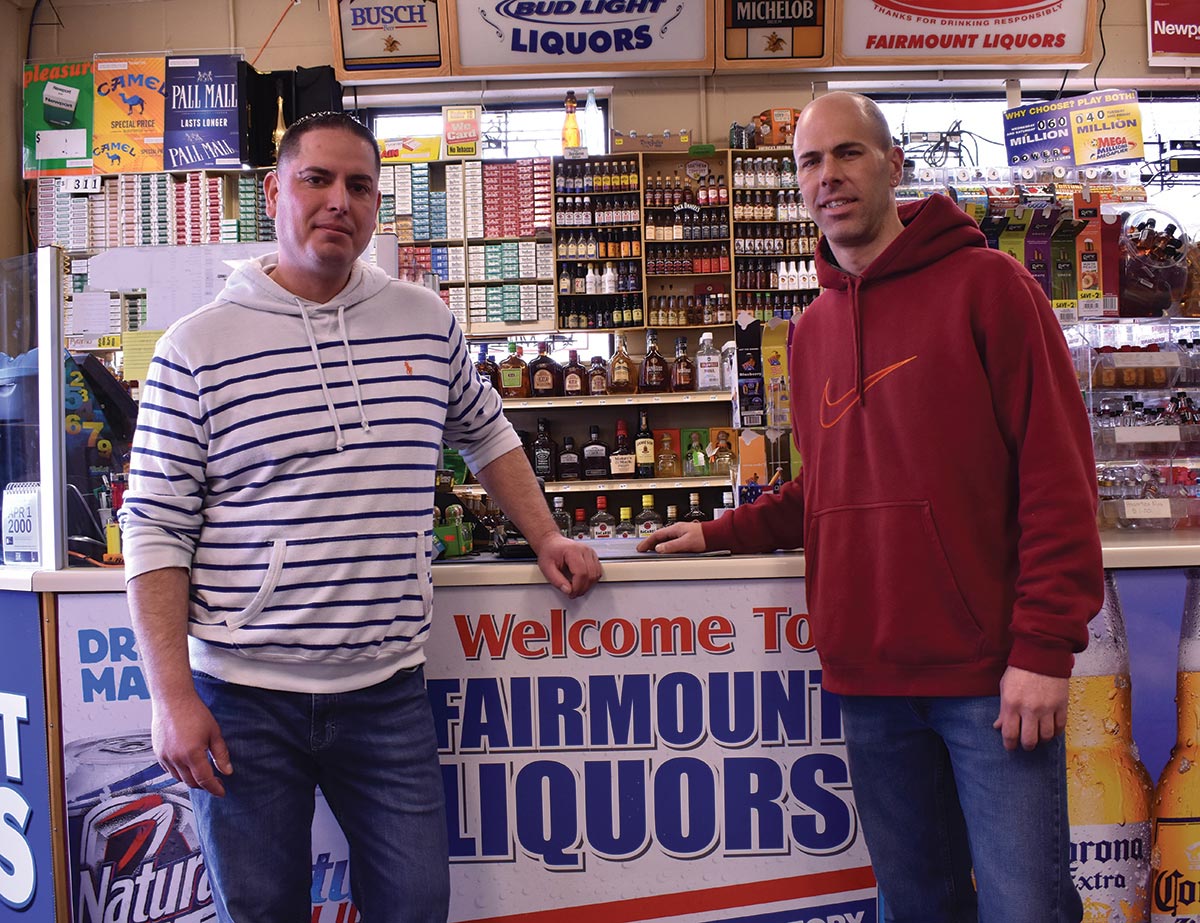 Fairmount Liquors
300 2nd Avenue
Woonsocket, RI
Square footage: 1,398
Years in operation: 2
By Sara Capozzi
Fairmount Liquors Owner Chris Correia always wanted to own a beer, wine and spirits store. After 20 years working in the marine construction business, Correia saw his chance to own his own shop when the retail space on 2nd Avenue went up for sale.
"I spent some time here when it was on the market. The owner let me hang out here and I'd seen that there was potential to grow," Correia said. "It wasn't very busy; they didn't have a lot of inventory. In seeing this, and the price was a fair price, I figured it was a good move knowing the numbers, and that it had tons of potential."
Without previous experience in the industry, Correia put in extra hours to learn the business. "The first year that I bought this store, I worked about 80 hours a week here. I got to know the clients, who's in the area and started changing inventory to what people wanted," he said.
Since acquiring the retail space, Correia has renovated the store twice. The second renovation provided more space for storage, which gave him room to buy more inventory. He also upgraded to a computerized POS system.
Correia acknowledged the assistance he received from family and friends when he was first starting out, which helped everything go more smoothly. "My brother Elvis spent a lot of his own time helping me stock and changing floor layout … spending late nights moving coolers shelving and restocking," Correia said. "He was a huge help in helping me get the store's operating flow to what I had envisioned when purchasing it."
The redesign work has given Correia the ability to buy more inventory at the same time, which he said is more cost-effective and allows him to be more competitive with other stores in the neighborhood. He also updated his inventory to meet customer preferences, bringing in a larger selection of wines that customers have requested and increasing the variety of liquors available, too.
More than 1,500 SKUs fill the retail space. Top sellers in beer, which can be found in the store's self-serve case cooler, include Corona, Heineken, Victoria and Modelo Especial. Barefoot Wine and Hennessey Cognac are also popular choices for local shoppers.
"Since I've taken the store over, my sales have grown every year. I actually think this will be another growing year for me going into the third year. I think there's still going to be a little bit more growth; which from what I hear doesn't happen nowadays with a lot of liquor stores."