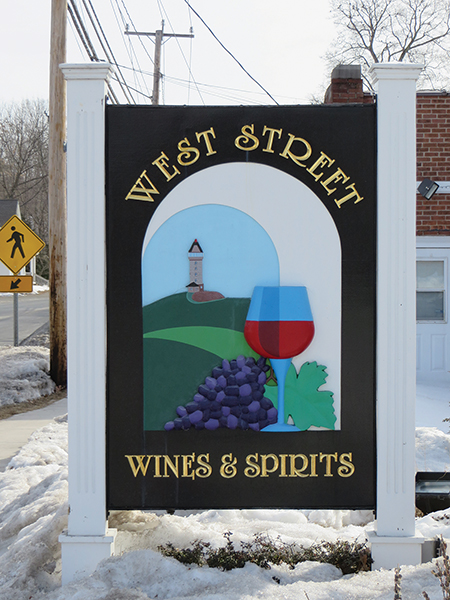 West Street Wines & Spirits, 131 West Street, Simsbury, CT
Size of store: 3,000 square feet
Years in operation: 70+
By Bob Sample
"Here in the Farmington Valley, customers pride themselves on being both well-educated and curious," says Jim Pabich, owner of Simsbury's oldest retail establishment, West Street Wines & Spirits. "We pride ourselves in imparting a high level of knowledge about our products, which has made our store successful."
For Pabich, owning a package store is a true calling. In college, he worked for West Street's previous owners. He later became a high school history teacher and then managed a chain drugstore. Pabich purchased West Street Wine & Spirits when the previous owners retired in 1996. He and store manager Dave Mellen work hard to cultivate a small-town ambience in the store. Between them, the two men have more than 40 years of industry knowledge.
Since Pabich took the reins, the business environment for package stores has changed considerably. Stores are permitted to remain open much longer than they used to, and in 2012 the state legislature ushered in Sunday alcohol sales. "When it first happened we really weren't in favor of it," Pabich said. "But we began staying open on Sunday and it has worked to our benefit."
Another key change has been a shakeout among brewers of craft beers. In the mid-1990s, craft beers were just beginning to trickle in. That became a deluge by the middle of the last decade. "However, some brewers weren't prepared to function in the challenging economic climate we've seen since 2008," Pabich said. Those that remained improved their quality and became more reliable at keeping stores like West Street well stocked, enabling customers to develop favorites.
Pabich still sees plenty of new brews, but the biggest shift for the store is that wine now occupies more than half of the store's space, with the rest evenly divided between beer and spirits. "A lot of Americans now drink wine every day, which was unusual 20 years ago," Pabich said. "The Simsbury area is affluent, and wine drinkers are well-informed on their wines. They want value as well, so our best sellers are wines in the $20 range."
Another key change for the store has been the types of advertising it does. Pabich has scaled back his print advertising but continues to engage the store in community relations venues, such as the coat drive that took place this winter. The store's website and Facebook page also require a considerable investment of time and effort.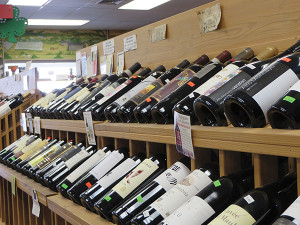 Pabich manages that end of things himself  and he clearly enjoys it. "Facebook gives us the ability to interact with our customers," he said. "For instance, in this year's snowy winter, we were able to tell people we were open when nobody else was. That's great for any small business."