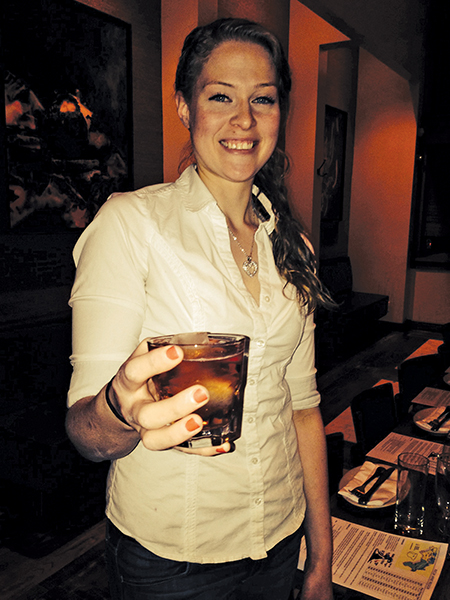 BARCELONA SONO
63-65 N. Main Street, South Norwalk, Conn.
Barcelona Restaurant and Wine Bar is an award-winning group of Spanish tapas restaurants with locations around the East Coast, including six restaurants in Connecticut. Founded in 1995, the Barcelona restaurant group offers the look, feel and tastesof an authentic Spanish tapas bar. In addition to an extensive wine selection, they offer a varied cocktail menu.
Wine & Spirits Director: Gretchen Thomas
Drink Name: Whiskey Root
Recipe: 
In small shaker, muddle
•  ½  oz. simple syrup
•  3 ginger root slices
•  5 to 6 basil leaves
Then add
•  ¾ oz. lemon juice
•  1 oz. bourbon
•  ¾ oz. Byrrh Quinhquiha
Add ice and shake. Strain into a rocks glass with ice. Garnish with one basil leaf.
"This is the perfect cocktail for the whiskey lover. What makes this cocktail unique is the use of fresh garden ingredients such as ginger root and basil leaves," said Thomas.