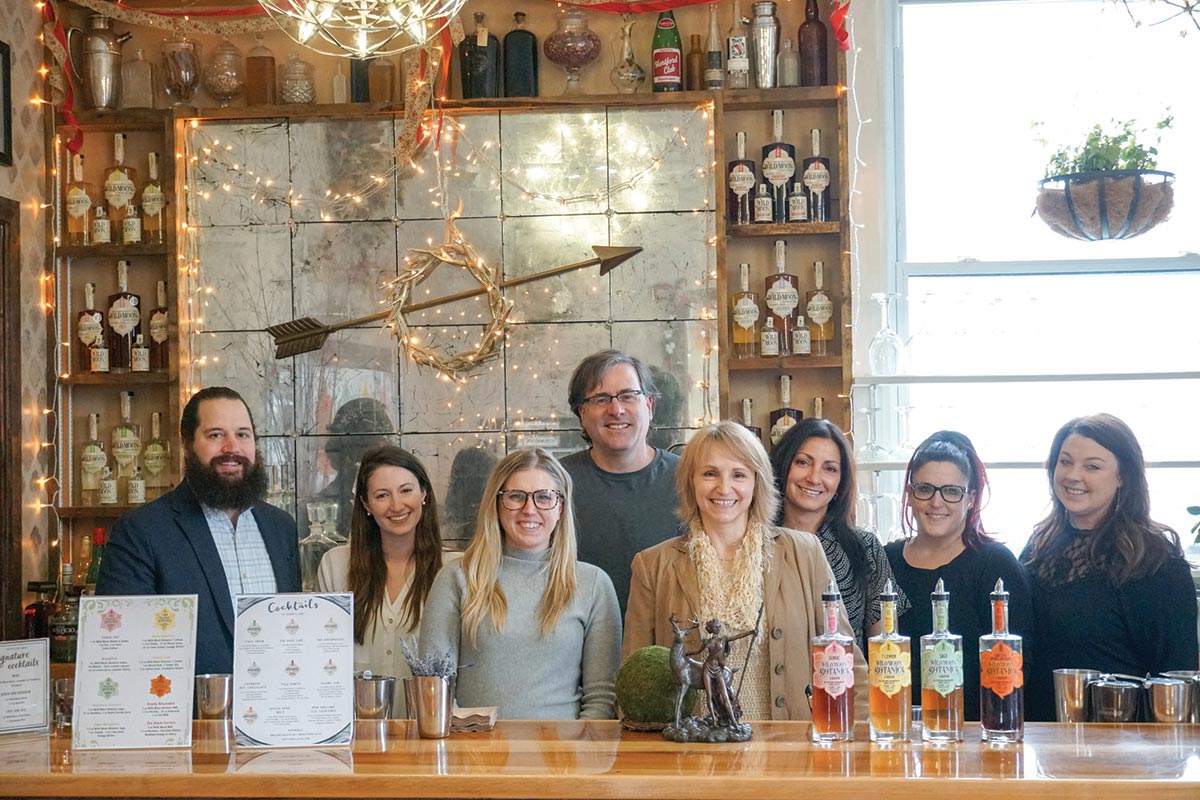 Hartford Flavor Company, makers of Wild Moon Liqueurs and its sister line, Wild Moon Botanics, hosted the account development team from Brescome Barton at its tasting room in Hartford on March 3. The Wild Moon Botanics line, launched in March, features four flavors: 7 Lemon, Sage, Sumac and Roasted Dandelion Root. Founder Lelaneia Dubay educated the Brescome Barton team on the new Wild Moon Botanics lineup. The flavors enable "easy drink making" and were showcased in a hands-on demonstration and brand meeting. Wild Moon Botanics are available across Connecticut via Brescome Barton in 375ml and 750ml formats.
Lelaneia Dubay, Founder, Hartford Flavor Company behind the bar in the Hartford Flavor Company tasting room.
Veronica Saurett and Chris Munk, Account Development Managers, Brescome Barton creating cocktails featuring Wild Moon Botanics.
All Brescome Barton Account Development Managers except where indicated: Chris Munk; Katie Trubinski, Trade Development Manager; Lauren Carboni, On-Premise Development & Mixology Manager; Tom Dubay, Co-founder/Owner, Hartford Flavor Company; Lelaneia Dubay, Co-founder/Owner, Hartford Flavor Company; Veronica Saurett; Jillian Carey; and Kristy Sampietro.