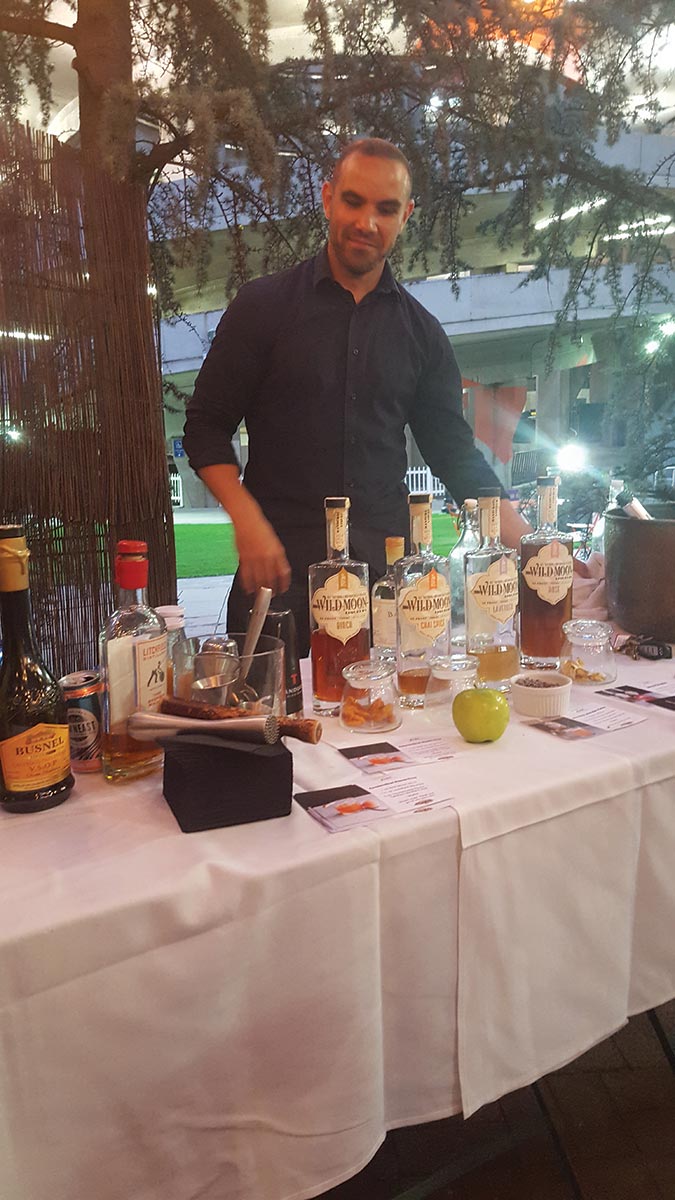 Hartford Flavor Company's Wild Moon Liqueurs raised its profile in September with two events. The distillery was one of four off-site tour locations for the Women in Manufacturing Summit conference held September 13-15 at the Connecticut Convention Center. On September 21, ZINC New Haven hosted a Wild Moon Liqueurs event on the Kitchen Zinc outdoor patio. Guests enjoyed Wild Moon cocktails created by Bartender Sean D'Addio and paired food dishes by the venue's culinary team.
At ZINC, a Wild Moon Liqueurs Cucumber cocktail with Hartford Flavor Company Co-founder Tom Dubay setting up the Wild Moon Liqueurs tasting table in the background.
Hartford Flavor Company Co-founder Lelaneia Dubay addressing guests of the Women in Manufacturing Summit attendees at Hartford Flavor Company's production space at 30 Arbor Street in Hartford. Attendees from across the U.S. visited local manufacturers including Pratt & Whitney, Kaman, Trumpf Group and Hartford Flavor.