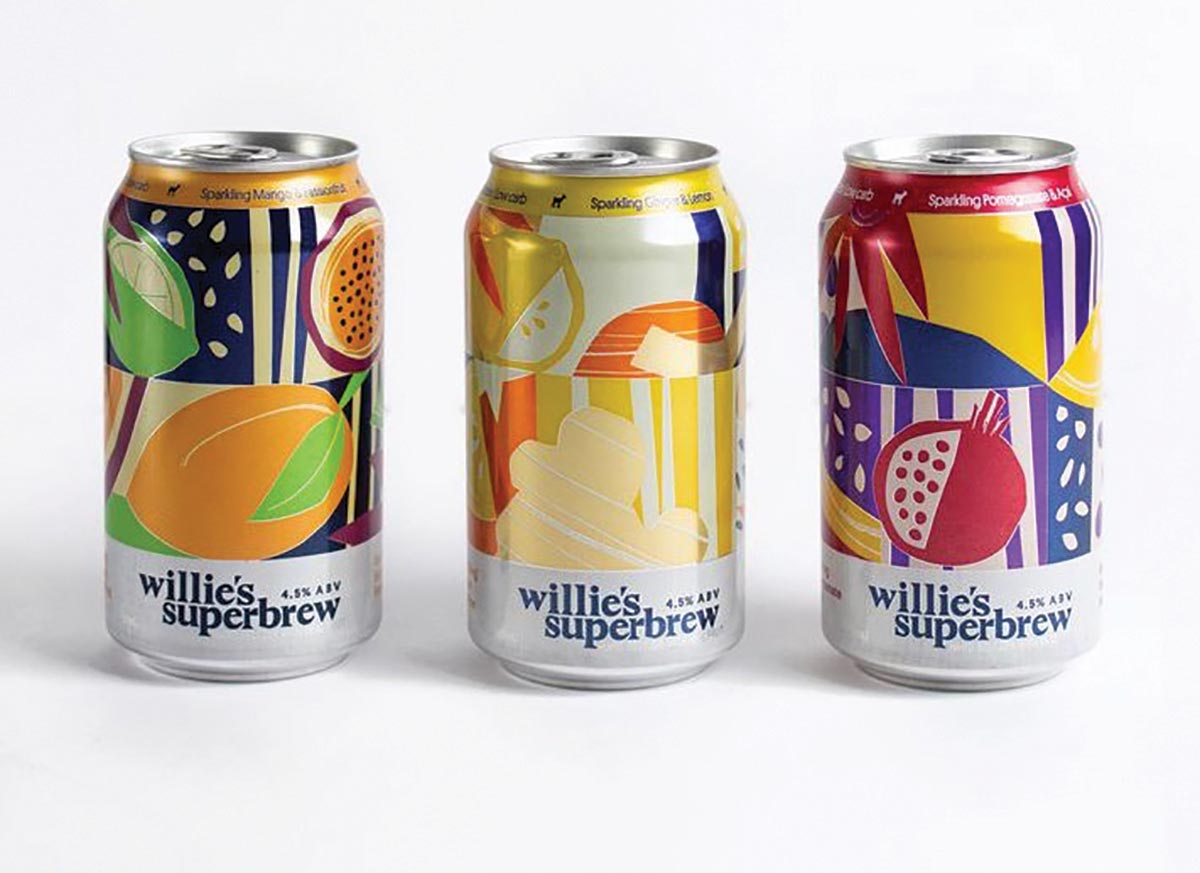 Willie's Superbrew launched in Connecticut with Craft Beer Guild Distributing in April. The hard seltzer is blended with real fruit and is gluten free, each made from six simple ingredients, averaging six carbs, 120 calories or fewer, and 4.5% ABV. The brand kicked off its state presence with a virtual, ongoing cocktail competition collecting recipes and photos from participating local bartenders after a Zoom education event in May. The cocktail competition is "Willie's Superbrew's way of giving back to the Connecticut on-premise community of bartenders. Launching in the state in April, obviously we weren't able to connect with the on-premise community as planned, so we created the cocktail contest as a way to celebrate Connecticut's bartenders' creativity, and put some cash in their pockets," said Brian Hewitt, Craft Beer Guild Distributing of Connecticut. Bartenders post their Willie's Superbrew cocktail on their Instagram with the hashtag #superbrewcocktails. The winner is chosen through a vote on "creativity and popularity" and awarded for it. Founded in 2015, Willie's was born when a surfer and a goat farmer met over a game of beach volleyball on Cape Cod. Nico Enriquez and Willie Fenichel initially began selling their "home brew" at farmers markets. Together, the two created a company which expanded to brewing out of two facilities and selling in nine states.
Willie's Superbrew is available in six flavors in single-flavor 6-packs: Ginger & Lemon, Pomegranate & Açaí, Mango & Passionfruit, Pineapple & Lime, and Pear & Cinnamon (cold-weather seasonal). Its 12-pack variety includes Ginger & Lemon, Pineapple & Lime, Mango & Passionfruit, Pomegranate & Açaí, and Blueberry & Lemon (exclusive to the variety pack).
A winning cocktail creation by Austin Stutts who runs the Instagram account @ctbartenders, consisting of aged rum, rye whiskey, bitters, Willie's Superbrew Pineapple & Lime, and a rosemary garnish.