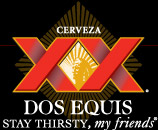 Dos Equis is giving five fans the opportunity to assist The Most Interesting Man at the brands Masquerade Gala, a private event in New York City in November. The Most Interesting Man is opening up his wooden chest of interesting things, taking out his favorite mask, and looking for a few compadres to join in on th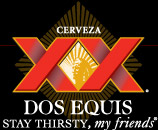 e experience. Fans of The Most Interesting Man will have the opportunity to assist him at the private event, but only if they can prove they are deserving of the honor. In 150 words or less, applicants must share what else they believe he stores in his most interesting chest.
Five creative respondents will be flown to New York City and attend the private event as The Most Interesting Man's attaché. In addition to attending the event, his attaché may be asked to greet other guests, contribute to a blog documenting their experience, take photographs that capture the excitement of the moment, and perform any other duties deemed necessary.  Head to DosEquis.com/masquerade to apply and stay current with information regarding the Most Interesting Academy, or follow Dos Equis via Twitter (Twitter.com/DosEquis). Dos Equis will be accepting applications from October 1, 2012 through 11:59 p.m. ET on October 31.
Applicants must be legal residents of the 50 United States or the District of Columbia, 21 or over. No purchase is necessary to participate in the search or to be selected as an attaché and eligibility requirements are listed in full at online at DosEquis.com/masquerade.