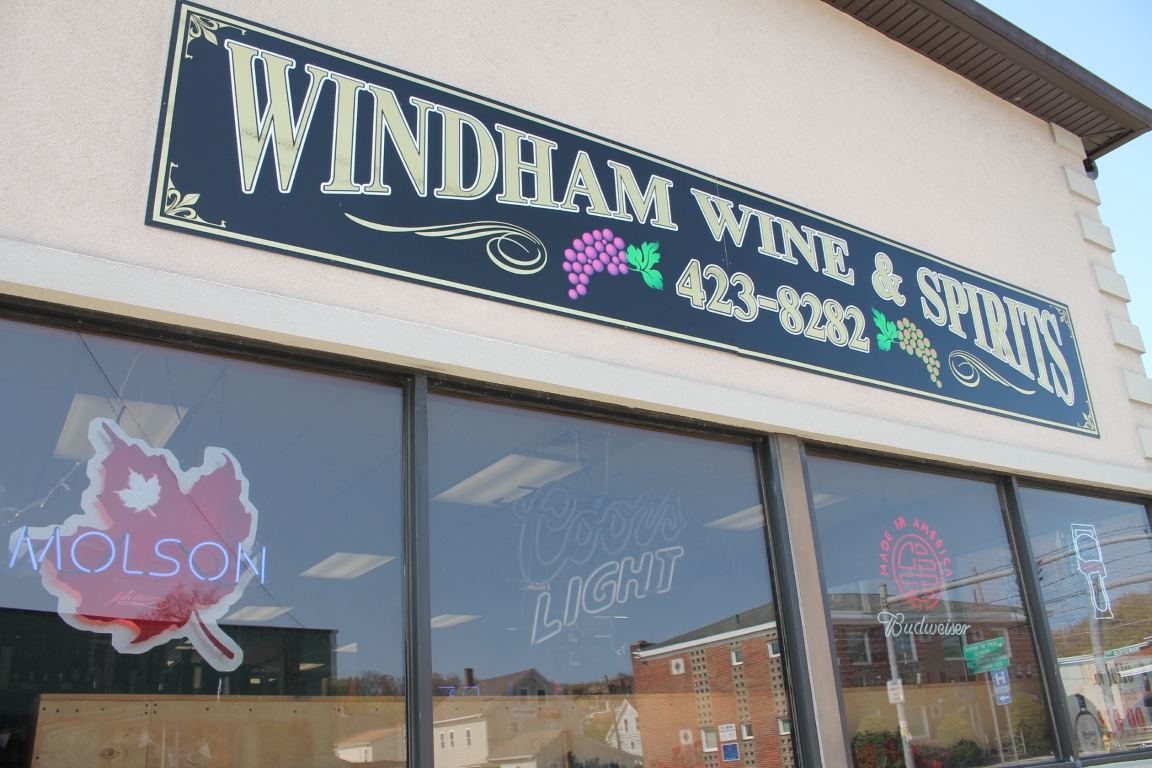 Windham Wine and Spirits
1183 Main Street
Willimantic, Connecticut
Square footage: 5,500+/-
Years in operation: 9
By Savannah Mul
When the Randazzo brothers, Joe and Sebby, purchased the 1,100-square-foot building that would become home to Windham Wine and Spirits in 2007, they had every intention of expanding the business.
"We knew we wanted to be a destination store," Sebby said. "We wanted a customer to come in and be able to find A to Z from us." In 2008, the brothers renovated the Main Street location to add 4,000 square feet, along with accompanying storage space.
The expansion has allowed them to bring in more products, feature new product displays prominently and create a wine room, which now features painted grape vines on the walls and custom built racks from their father.
Both Sebby and Joe Randazzo had prior experience in the industry from working at their family's store, Columbia Package Store, which the family sold in 2013. Their brother, Paul Randazzo, currently owns Brandy and Brew Package Store in North Windham.
"I love working with the customers," said Sebby. He and his staff help their local customer base plan for celebrations by offering party packages for weddings, graduations and other occasions. "It's great to take part in helping people plan special events. It's all about making the customer happy." Joe reinforced that idea and said their business model since owning the store has always revolved around customer service. "We always strive for it," Joe said.
One way to ensure their level of service is by staying on top of the latest trends and knowing what items to stock. Sebby and Joe talk with sales representatives about the latest offerings, as well as pay close attention to national and local advertising to stock ahead of demand. Joe said customers will see an ad and come in asking for a specific product. "We are not afraid to try new products," Sebby said.
Over the past few years, Sebby said whiskies, bourbons and flavored vodka have been popular sellers, as well as sweet wines and craft beer. "I never thought someone would buy a 4-pack of beer for $15," he said. "Today, the customer is buying quality over quantity."
Beer accounts for about 45 percent of the sales at Windham Wine and Spirits, followed by spirits and wine. Joe said they conduct in-store tastings to help their customers "try before they buy."
Windham Wine and Spirits staffs seven employees, two of which are part-time workers. "We have been very fortunate with our staff," he said. "You have to trust your employees because we can't be here seven days a week. We have an excellent staff."