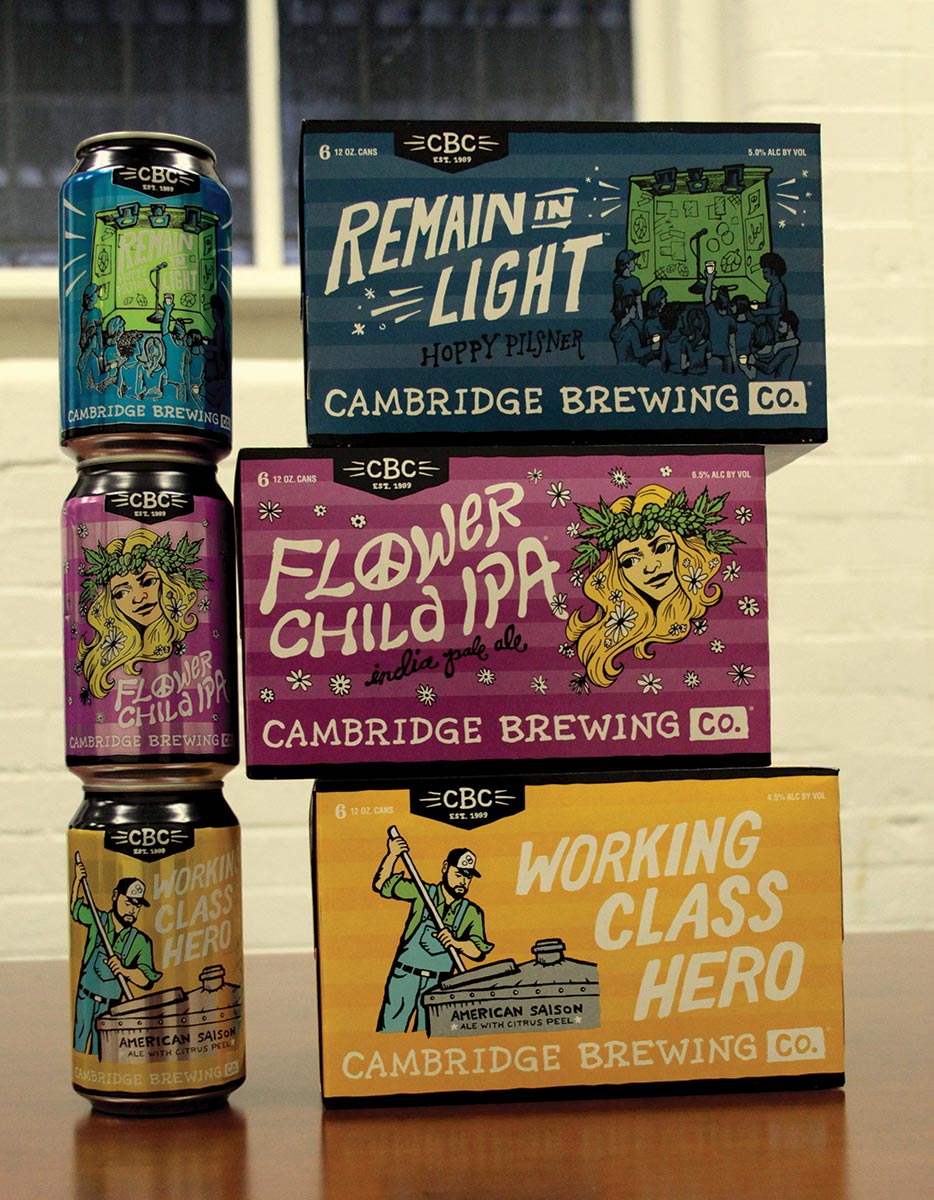 The Wine Bros. of Rumford introduced new products from Cambridge Brewing Company to its portfolio in December. Cambridge Brewing Company, the oldest craft brewery in the Greater Boston area, is known to handcraft its beers based on a variety of styles and regions. Year-round offerings from Cambridge Brewing Company include Flower Child, an India Pale ale at 6.5% ABV; Working Class Hero, an American saison with citrus peel at 4.5% ABV; and Remain in Light, a hoppy pilsner at 5% ABV. Cambridge Brewing Company also offers barrel brews including Arquebus, a blonde barleywine; Tripel, a Belgian style triple and The Brett Conspiracy, an American wild ale. All varieties are available by the bottle or in six-packs.
Cambridge Brewing Company's Remain in Light, Flower Child IPA and Working Class Hero are all available in six-packs of 12-ounce cans.
Individual bottles of Cambridge Brewing Company's Tripel Threat, Arquebus Barleywine Ale and The Brett Conspiracy.