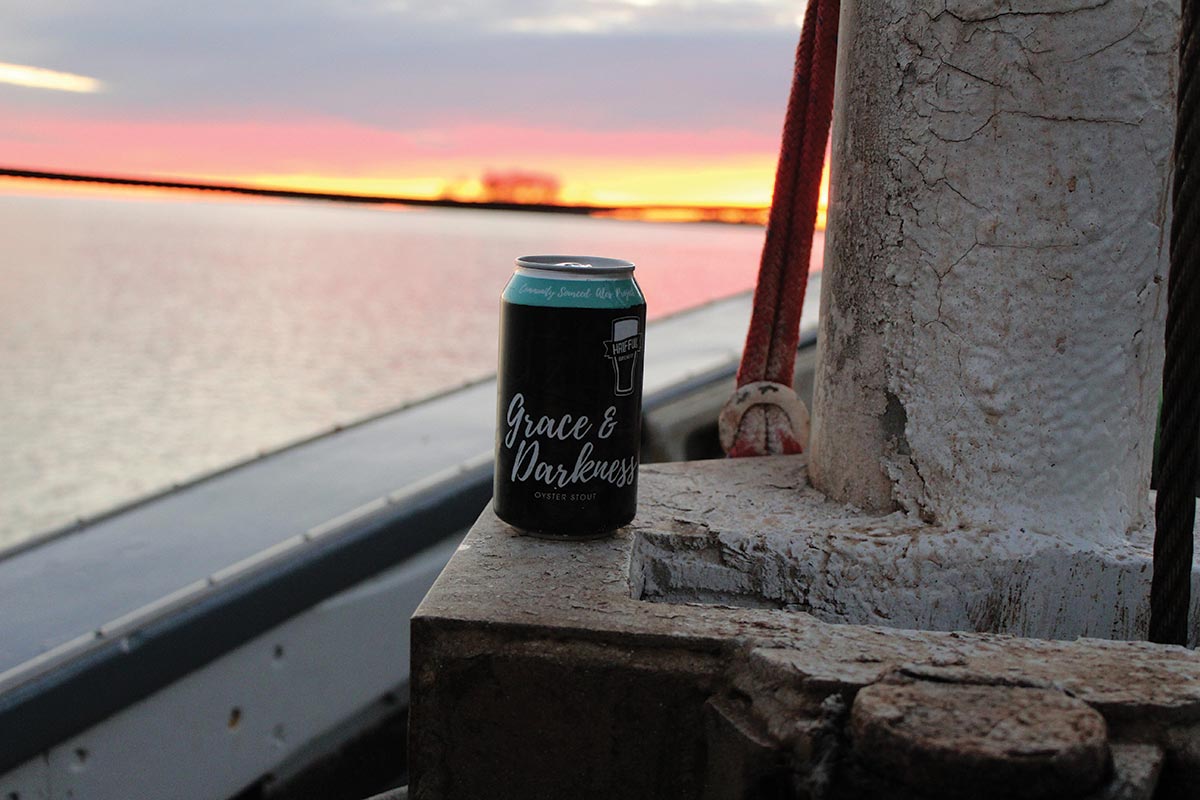 Half Full Brewery of Stamford announced the release of its new Grace & Darkness stout, part of its series of Community Sourced Ales Project (CSA). The new brew was created in cooperation with Copp's Island Oysters of Norwalk, as Grace & Darkness Stout is brewed with real oysters, imparting a hint of delicate flavor to the full-bodied stout. As of press time, Half Full planned to celebrate the release with an oyster roast reception prepared by Knot Norm's Catering at the brewery on January 21. Grace & Darkness is available throughout the state in six-packs. Half Full's CSA Project highlights collaborations between the brewer and other local businesses.
Jordan Giles, Director, Branding & Customer Experience, Half Full Brewery on an outing with Copp's Island Oysters.
Images courtesy of Half Full Brewery.