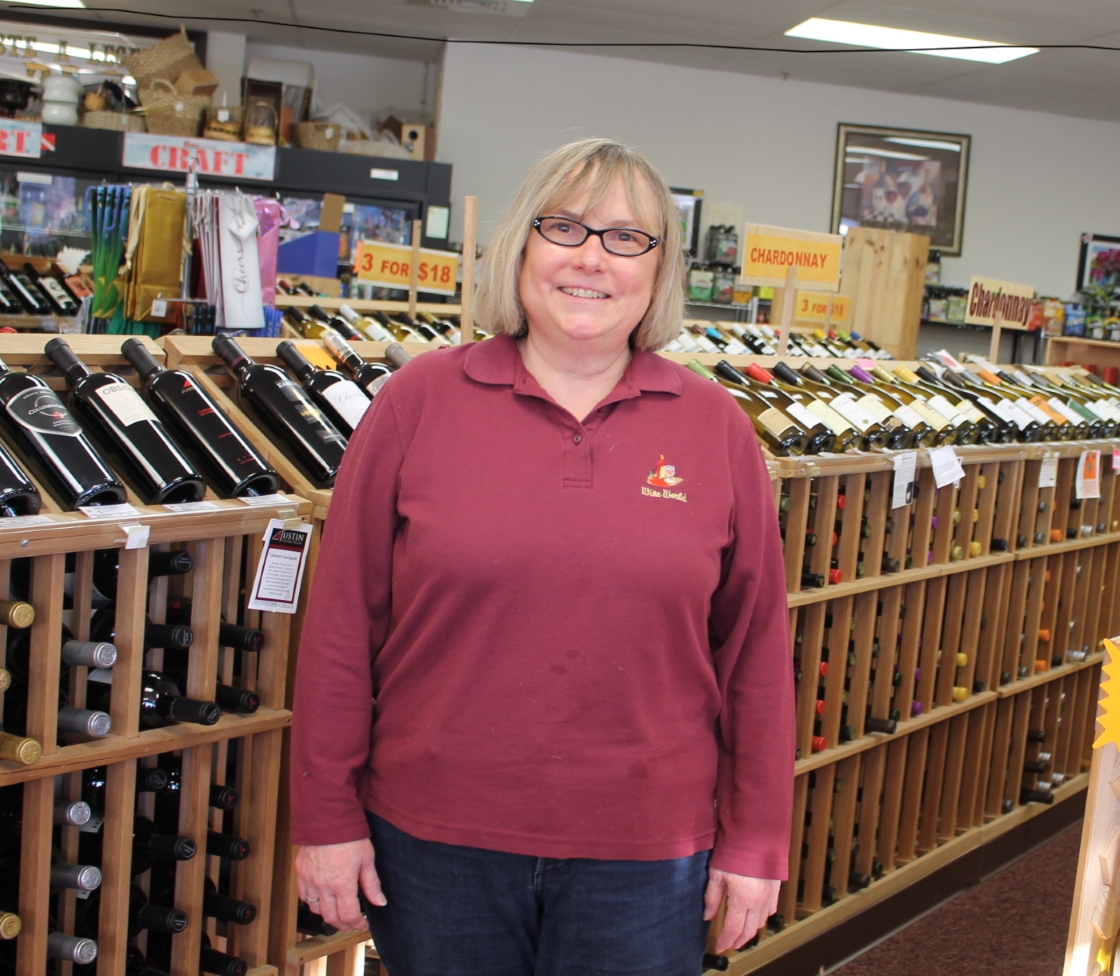 Wine World of Bethel
6 Stony Hill Road
Bethel, Connecticut
Square Footage: 3,000 +/-
Years in Operation: 3
By Savannah Mul
Three years ago, Doris Bowlby came across a new business opportunity when she saw a local retail space for sale. She knew her father, who at the time was 89, always dreamed of owning and operating his own business, so they purchased it and undertook the new venture together.
Doris' father, Bud, is now 92 and visits the store from time to time to check up on operations. Doris, who is mostly at the store on the weekends, also works a full-time job in the purchasing department at the Danbury Mint. Jim Panzica was hired as the store manager to run weekday operations. None of the three had been in the beverage business prior, yet transferable skills have made that a non-issue in becoming successful.
Bowlby said her experience in purchasing, as well as accounting, has helped prepare her for requisite tasks such as managing stock inventory, while Panzica, who also has a background in purchasing via the publishing business, said, "the same principals apply; it's just a different marketplace."
Every Friday, Panzica distributes a newsletter via email to about 350 subscribers, informing customers on what products will be featured at in-store tastings on Saturdays.
"We also include articles … [we] recently did 'How to Pick out Wines for Cooking,' [or] things we find interesting and unique," said Panzica. He said he receives feedback from customers about his newsletters. "I didn't think people read them, but they do," he said, laughing. Bowlby and Panzica said they enjoy doing the newsletter because part of the process is researching trends in the business, enabling them to build up their knowledge of the business, as well as informing their customers.
Wine World of Bethel also offers customers an opportunity to be part of a wine club. "There are three levels to the wine club, a steward, sommelier and a master," Bowlby said. "The customer can choose what level they want and it's a great opportunity to try different wines." Each month focuses on a different region and terroir and features about two to three wines, which in turn the customer comes in to pick up.
Panzica said about 60 percent of the store's sales are driven by wine, with beer and then spirits following closely behind. They stock around 1,350 different SKUs of wine, 400 different beers and 500 different liquor SKUs.
"We've learned a tremendous amount about beer, wine and spirits. Whatever people want, we tend to stock it, and offer special orders on cases," Panzica said. "We pride ourselves on being a friendly store." They have worked with the Danbury Historical Society and the Bethel Chamber of Commerce on past fundraising events for the community, Bowlby said.
"We try to make this place an oasis from the outside world and offer help," Panzica said. "You can match everyone's prices, but the [best] thing you have to offer is service."