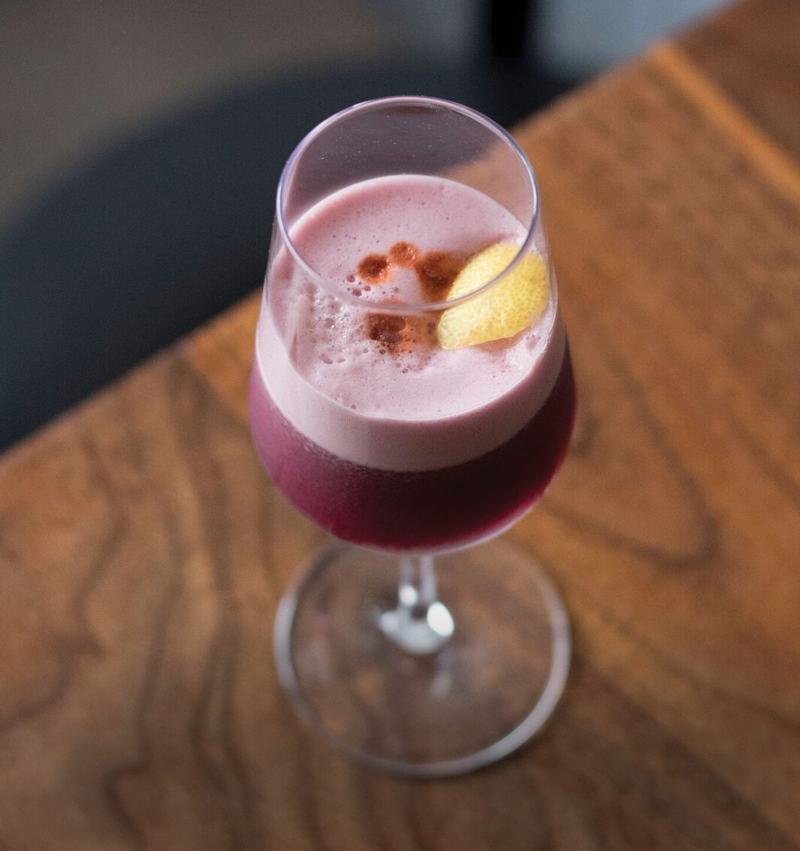 Heat up your bar menu over the winter or share ideas with your retail customers to get creative at home. This curated list of winter cocktails offers tastes from gin to whiskey to wine, from sweet to spicy, and naturally with a touch of holiday spirit.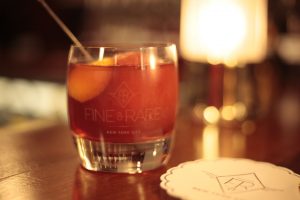 Fine & Rare Manhattan Boulevard
Pour 1 part Campari and 4 parts water into ice moulds and freeze over night
Combine in a mixing pitcher:
1.5 oz Bourbon
.75 oz Sweet Vermouth
2 dashes Angostura bitters
Method: Stir and strain over Campari ice cubes. Garnish with orange twist and serve.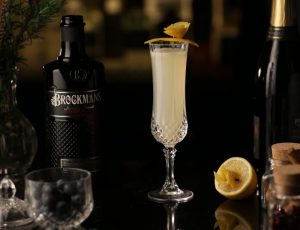 Brockmans 75
2.0 oz. Brockmans Gin
1.0 oz. Freshly squeezed lemon juice
0.5 oz. Sugar syrup
Champagne, Prosecco or good quality English sparkling wine
Method: Shake the gin, lemon juice and sugar syrup with ice. Strain into a champagne flute and top with the sparkling wine. Garnish with a twist of lemon zest.
Nog Nog
½ oz BenRiach 10 Year Old Peated "Curiositas"
¼ oz Montenegro Amaro
2½ oz Eggnog
Add all ingredients into a shaking tin and dry shake vigorously. Add ice, shake and double strain into a rocks glass filled with a 2 inch cube and garnish with grated nutmeg.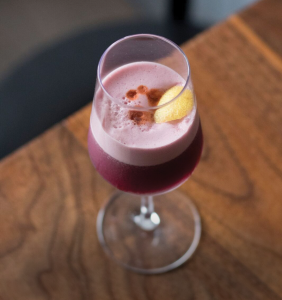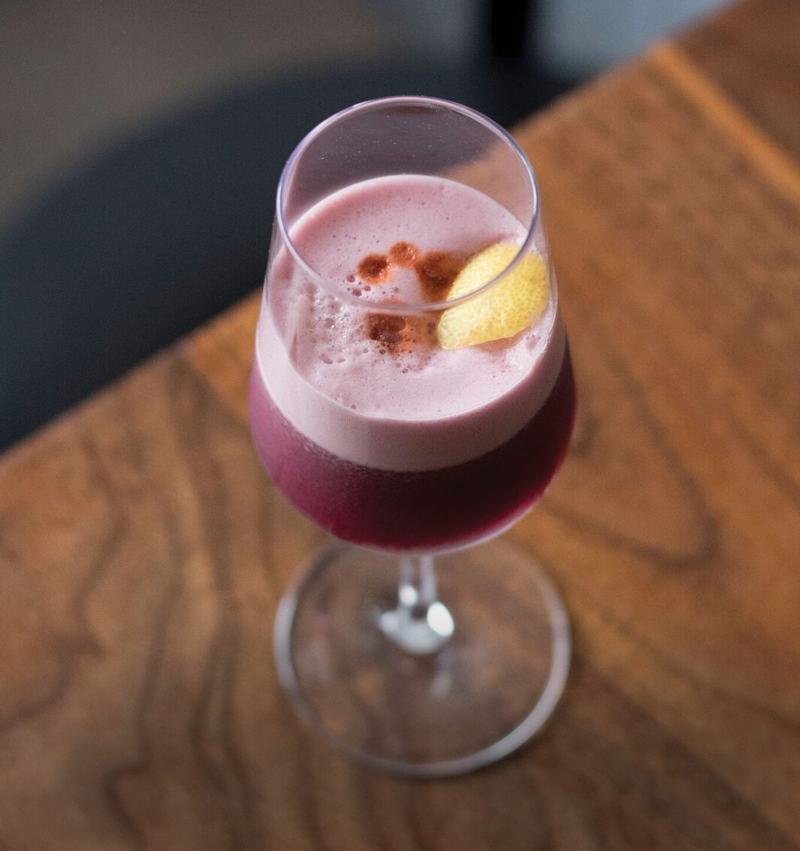 Parkside Gent
3 oz Ruby Port
Juice of ½ Lemon
¾ oz Quince Simple Syrup
1 Egg White
1 dash Angostura Bitters
1 Lemon twist for garnish
Method: Add all ingredients except bitters into shaker and dry-shake for 30 seconds. Add ice, shake for another 30 seconds. Strain into pony/sherry/port glass. Add a dash of bitters and garnish with lemon twist.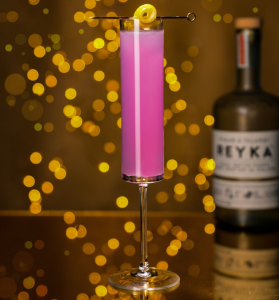 Butterfly Pea Flower Tea
1.5 oz Reyka Vodka
1 oz fresh lemon juice
.75 oz Butterfly Pea Flower tea syrup
Top dry champagne
Method: Shake. Combine ingredients. Shake and strain top champagne.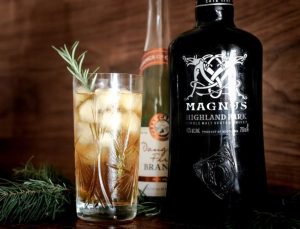 Magnus P.I.
1 1/2 oz Highland Park Magnus
1/2 oz Douglas Fir Eau de Vie
1/2 oz Burned Simple Syrup
To make the simple syrup: melt 2 cups of sugar in a sauce pan. When the sugar is a dark honey color and consistency; add 1 cup of water (slowly!), This seizes the melted sugar, essentially turning it into a hard candy. Add 2 cups of water and return the pot to medium heat and slowly stir util the seized sugar dissolves.
More ideas? Share them.