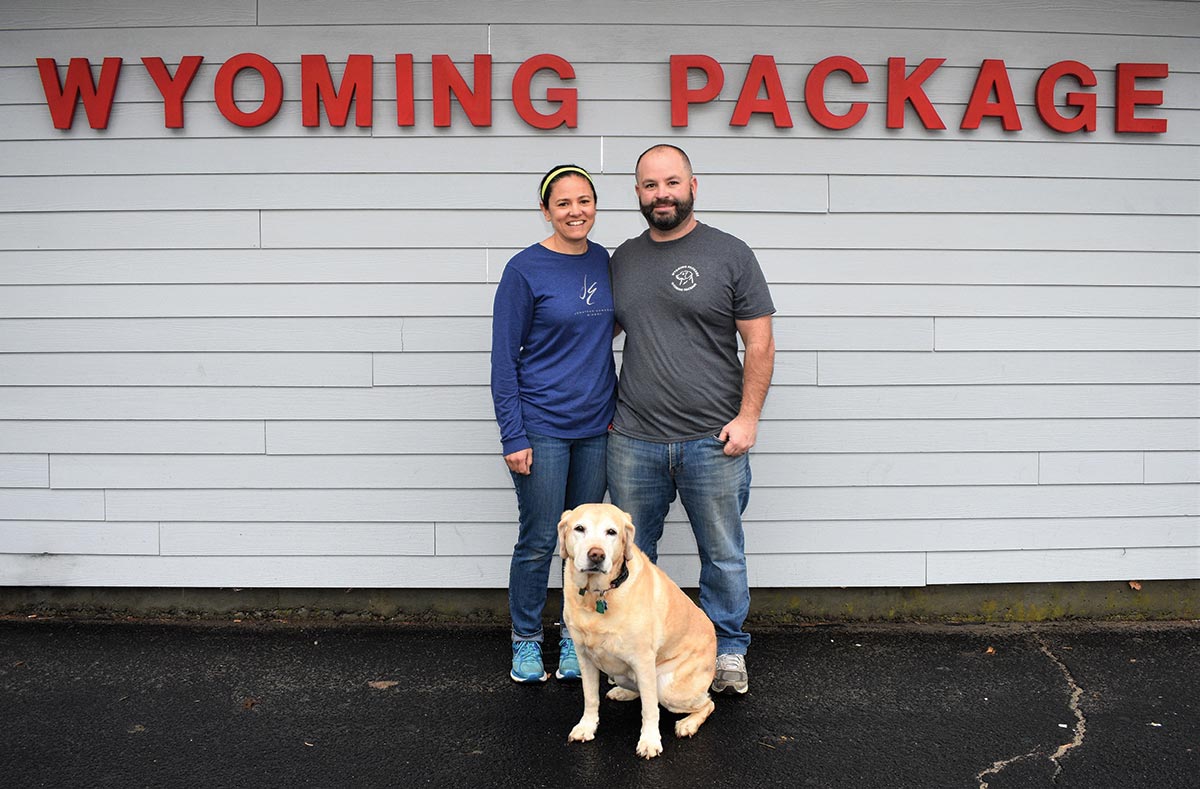 Wyoming Package Store
1199 Main Street
Wyoming, RI
Square footage: 2,200
Years in operation: 25
By Sara Capozzi
With his interest in the beer, wine and spirits industry set early on, Wyoming Package Store Manager Ron Pariseau's career path was already waiting for him.
Bit by the bug, he's spent a total of 25 years working the store, as his parents first owned the business from the time he was a senior in high school. "The industry appealed to me at the time," Pariseau said. "From the moment they bought it, that was what I wanted to do."
After completing his International Business and Finance degree from Northeastern University in Boston, Pariseau returned to working at the store and has run it for the past 20 years continuously, now working there day to day with his wife, Casey, and their dog, Emma.
Keeping current with customer trends, Wyoming Package specializes in rare Scotches, bourbons and ryes, and customers often stop by looking for limited-release items. "I get the rarest of everything. There's stuff I get that only a handful of people get. We get the best-of-the-best stuff.
"It's kind of one of those 'if you build it they will come' things – I'm just a little ahead of the curve. There's nothing hotter right now in the liquor market than the bourbons and the Scotches; it's kind of crazy. Maybe Tito's."
Craft beer is also a sought-after item at Wyoming Package, especially from local breweries such as Whalers Brewing Company, Foolproof Brewing Company and Newport Storm. Pariseau said he still sees larger brands like Miller, Corona, Sierra Nevada and Heineken selling well too.
The store sees a fair amount of sales in wine, especially red wines, although Pariseau said, "It was an odd year for wines. Seltzer took a giant bite out of wine this year," noting white wine sales took the hardest hit. Pariseau said he sees the seltzer trend continuing since it appeals to so many people, both men and women and many people who are health conscious. Other popular items include nips, Fireball Whisky and local craft cocktails such as Sons of Liberty Loyal 9 Canned Cocktails.
Located right off the thoroughfare 95 North, Wyoming Package Store is a convenient stop for customers whether they live in town or are passing through.
Customers stop at the store on their way to the casinos, heading to the Connecticut or Massachusetts border, on their way to Newport or to attend sporting events at the University of Rhode Island. Other area landmarks such as the local campgrounds bring in seasonal shoppers.
While shoppers may come from a variety of places and backgrounds, Pariseau says he does find one intersection. "If they all have one thing in common, it's that they all drink Fireball," he said.