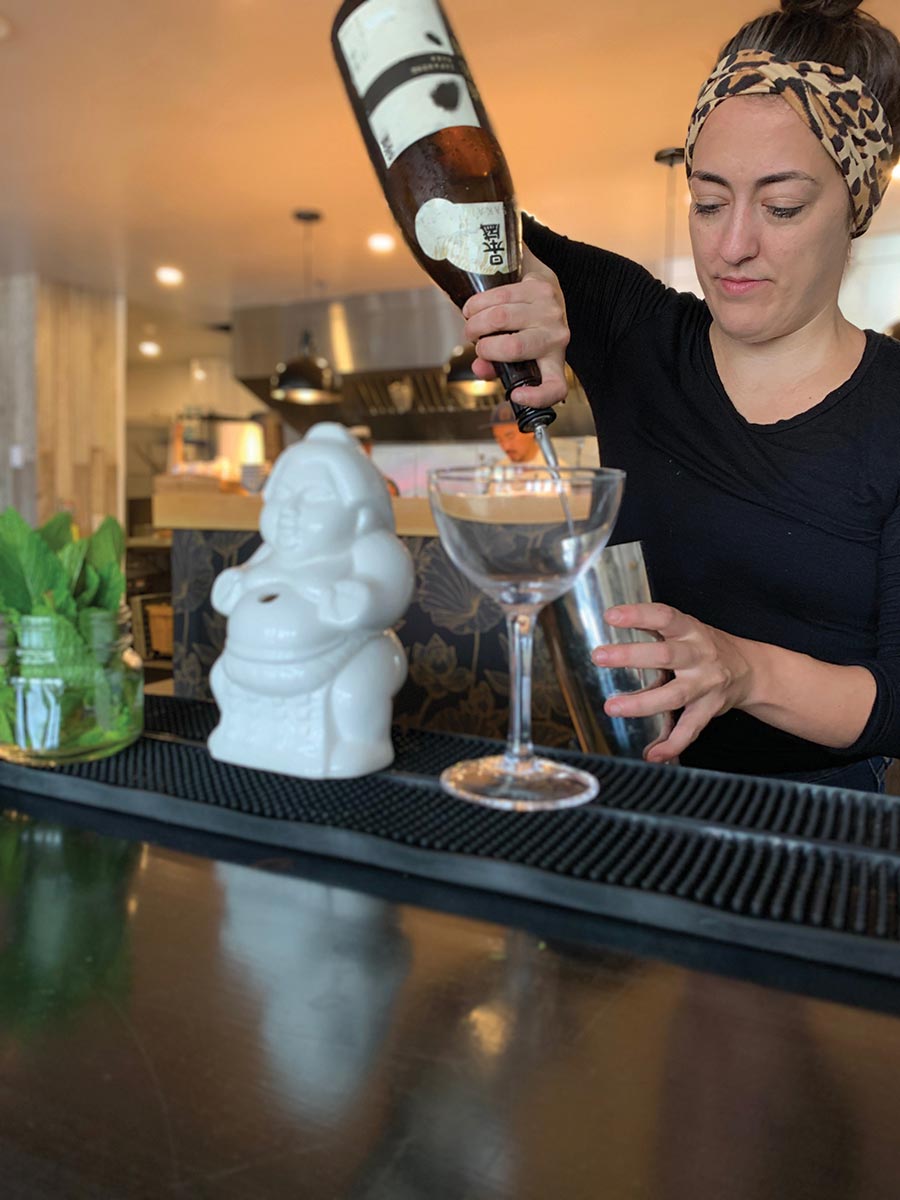 Yagi Noodles
580 Thames Street
Newport, RI
Located at the lower end of Newport's historic Thames Street, Yagi Noodles offers a vibrant ambiance and traditional Japanese comfort food paired with creative sake-centric cocktails and flights, as well as spirit-free drinks. Renowned Chef and Co-owner Basil Yu is the mastermind behind the cuisine, which first began from a pop-up in 2019, with partner and Co-owner Kodi Keith running the beverage program, another Newport name to know. The duo, who met working at The Vanderbilt, carry out operations for the venue, which boasts plenty of reasons to visit, whether it's a spot for a meetup, dining on the patio (pups allowed) or a fun family meal. Yagi Noodles showcases fresh handmade whole-wheat ramen noodles in its dishes, bao buns and small plates all with a Japanese/Chinese twist, among menu highlights. Yagi, the Japanese word for "Goat," is an homage to The Legend of Five Goats, a tale originating from Yu's father's hometown of Guangzhou, China, and is a source of inspiration. As for drinks under Keith with the help of a multitalented bar team, eclectic craft beer, wine and sake selections with unexpected blends and flavors, house-made syrups and fresh juices showcased in cocktails and mocktails offer plenty of choices.
Bartender: Sarah Fimple
Cocktail: Sake Sangria
Ingredients
» 3 oz. Nihon Sakari Junmai Sake
» .5 oz. Giffard Ginger Liqueur
» 1 oz. guava juice
» 1 oz. fresh orange juice
» .5 oz. hibiscus simple syrup
» .5 oz. yuzu
Method: Add the sake, ginger liqueur, juices, simple syrup and yuzu to a shaker over ice. Shake and pour into a sumo glass. For this cocktail, Yagi Noodles uses its own signature sake sumo cup and an agave straw, which is 100% biodegradable and made with agave fiber.
"We like to have fun here," Kodi Keith said. "This shows in the creativity of our food and drinks. Flavor and experience, paired with a passion for what we are doing, is what it is all about."