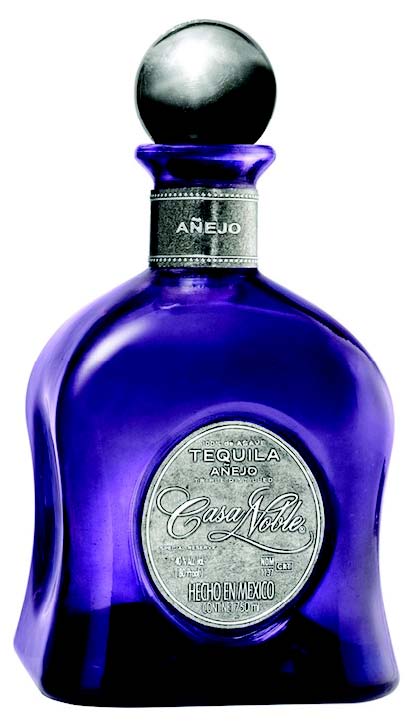 By Rob Lowell
SANTIAGO DE TEQUILA, Mexico – Traditions abound in this small city in the mountains northwest of Guadalajara. Fully half the population still works the land and the region is home to many of the cultural institutions most commonly associated with Mexico: Sombreros. Mariachi music. And one of Mexico's most popular exports: Tequila.
"The market for tequila has been growing very successfully, in two-digit numbers, in recent years, although we're still smaller in comparison to the larger spirits you see in the States," says Jose "Pepe" Hermosillo, owner and president of Casa Noble, a family-owned distillery located here in the birthplace of Mexico's signature liquor. "You see a lot of new brands coming in, quality brands, and competition makes us all better."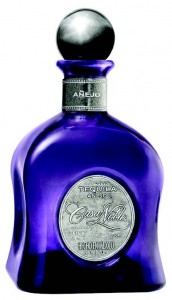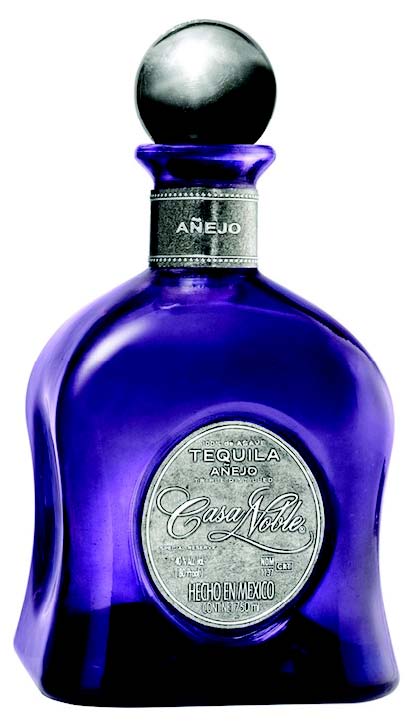 The Casa Noble distillery is one of the oldest in Mexico, dating back to the 1700s. The brand itself is relatively young, having launched in 1990. By hewing to those centuries-old family traditions Casa Noble has carved out a niche as a hand-crafted, luxury product. All Casa Noble tequila is USDA-certified organic and is harvested, distilled and bottled right here on company property. In addition to the Mexican market Casa Noble exports tequila to more than 23 countries worldwide: The U.S. accounts for about 65 percent of its sales.
Casa Noble's product line is intentionally small, consisting of Reposado, aged 364 days; Añejo, two years; and Extrañejo, five.  A fourth product, Crystal, is non-aged. This hyperfocus has given the company a reputation for extreme quality in the spirits world. Casa Noble's Añejo received the Double Gold Medal in the recent San Francisco World Spirits Competition. Last December, Business Week declared Casa Noble as one of the "World's Best-Tasting Tequilas." The magazine also gave Casa Noble Reposada five stars (out of a possible five), its highest ranking.
It all starts at a company-owned agave plantation high in the mountains. Although it is found elsewhere, the blue agave is indigenous to this region of Mexico. Casa Noble uses no agave extract from other sources. "To extract the agave juices we use an old, traditional stone oven," Hermosillo notes. "After that point we are ready for the fermentation process to begin."
Casa Noble is the first and only tequila maker in the world to use oaken barrels imported from France's Taransaud Tonnellerie for fermentation. This company's luxury barrels are the same ones used to ferment cognac. One hundred fifty year old mango and citrus trees that surround the distillery imbue the product with a subtle, fruity taste, Hermosillo points out.
The 150 people under Hermosillo's employ play a major role in greeting visitors who come on board one of the many "Tequila Express" tour buses, lodge nearby, or just drop in. "It's always a pleasure to host people at the distillery and we're always open to visitors," says Hermosillo. "We make it fun and educational. We focus on learning about tequla and the culture and everything around it. We actually have four little villas where guests stay with us, and we have our tasting room right there. It's a lot of fun."
Unlike its mass market competitors, Casa Noble does very little print and broadcast advertising. Instead, it relies on alliances with spirits distributors in the U.S. and Europe, and to a lesser extent, Asia. In particular, Casa Noble has painstakingly built a network of high-end restaurateurs and bartenders, who act as de-facto brand ambassadors.
Perhaps its biggest marketing coup occured last June, when rock legend Carlos Santana joined Casa Noble's board. A longtime tequila aficionado Santana found Casa Noble's products very much to his liking. After touring the operation, he asked to purchase a partnership the company, he and Hermosillo shook hands, and in the process Santana became a board member. "One wonderful thing is that Carlos has committed to donate all his proceeds from Casa Noble to charities," says Hermosillo.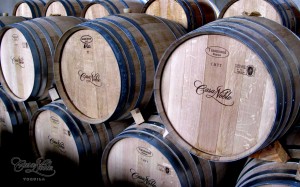 Casa Noble employs a force of about 40 marketing people who travel throughout the U.S., visiting bars and restaurants to build interest in the brand. At the same time Casa Noble it has launched an extensive social-media campaign, particularly on Facebook. The focus on "personality" and word of mouth has dovetailed nicely with the cocktail-making revolution of the past several years, where contemporary bartenders seek to experiment and create brand-new, signature drinks.
"Tequila is a very good option for bartenders today, because they look for new flavors and aromas they can mix and create something that's truly their own," says Hermosillo. "It's very important that bartenders like us because they are the face that our brand presents the public."
Tequila is particularly suited to combinations that might have been considered bizarre a mere 15 years ago. Trailblazing bartenders have mixed tequila with things that would make a Scotch or Bourbon drinker blanch: Dark chocolate. Cinnamon. Cilantro. Chilis. Even jalapenos.
"I like spicy things," says Hermosillo. "Once, a bartender let me try his signature creation, which mixed tequila with jalapeno sauce. It was fantastic! Casa Noble tequila really brings out the bitterness of the sauce as well as the taste of the natural tequila juices. As for myself, I drink my tequila neat." Hermosillo likes a glass of tequila with a perfectly grilled steak and a robust salad, at a noontime meal with family and friends.
"I'm only one part of the Casa Noble family business," Hermosillo says with a tone of modesty. "But I like to think that if I don't mess this up one of my kids will take over from me."  Hermosillo has a 15-year-old son and twin 13-year-old daughters, one of whom is a strong candidate to become his successor. "She has the mind of an entrepreneur and she's extremely hard-working, so who knows? Perhaps one day, she will become the first woman to head Casa Noble."
 Musical Ties
Legendary guitarist Carlos Santana is now both a shareholder and a board member of Casa Noble. As part of that, Santana will help spread the word about Casa Noble's products – and the company itself.
"Integrity is what attracted me to Casa Noble," Santana stated in announcing the partnership. "I like people who have passion for excellence, do not take shortcuts, do not cheat, or make excuses. We both look for excellence in what we do."
Casa Noble recently created two new collector boxes for its Crystal and Reposado tequilas. The sets celebrate Santana's first four albums, released from 1969 to 1972. Each showcases the album artwork and includes two tulip glasses with a bottle of either Casa Noble's Crystal (suggested retail $39.99) or Reposado (suggested $49.99) tequila.