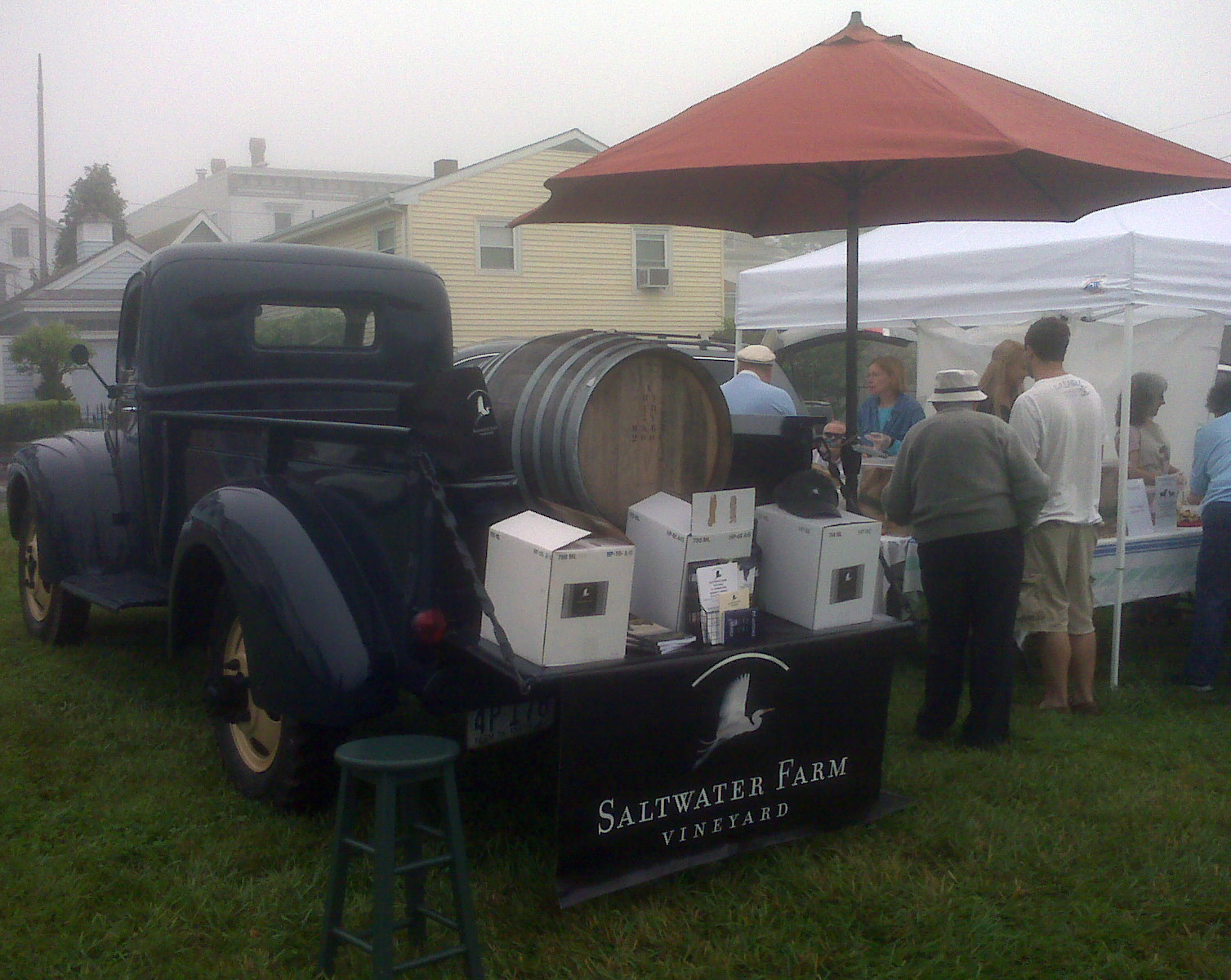 How New Laws Add Opportunity
 by Lauren Daley
 When Connecticut Governor Dannel Malloy signed Public Act 12-17 in May, a number of doors opened. In addition to Sunday and holiday sales, package stores can also:
Offer one beer or one alcoholic liquor item at no more than 10% below cost each month but must file online.
Hold fee-based wine education classes and tastings during regular hours.
Sell cheese, crackers and olives; and complementary fresh fruit used, such as lemons and limes for use in the preparation of mixed alcoholic beverages.
Doors opened too for pubs, vineyards and breweries. Media attention focused less on these new rules allowing:
Wineries to sell their wine at up to three local farmers' markets, including markets held on Sunday between the hours of 8 a.m. and 9 p.m.
Breweries to hold tastings without first requiring the visitor to take a tour of the premise.
Breweries to sell at retail nine liters of alcohol per person per day instead of eight.
Breweries to open restaurants on-premise.
Breweries can give tours on Sunday.
Now among the fresh basil, plums and cheeses at the Stonington Borough Farmers' Market, you can find bottles of Saltwater Farm Vineyard wines. "Selling wine at the farmers' market is going extremely well for us so far," said Paul Peloquin, tasting room manager at Saltwater Farm Vineyard also in Stonington which has been selling bottles at their local farmers' market since Memorial Day.
"It's amazing how quickly the farmers' markets got on board with this and started contacting wineries," he said. "We had at least half a dozen farmers' markets reach out to us immediately," Peolquin said. While wineries are not allowed to do tasting at farmers' markets, Peloqiun said "just handing out brochures there has really driven up traffic to our tasting room on Saturdays."
Saltwater, a 100-acre property with a 15-acre vineyard is the perfect size it seems to take advantage of the new legislation—wineries that opted not to sell at farmers markets were either so big that they could sell more at their own vineyard, or so small that they had neither the employees nor wine to spare.
Nick Smith, who runs Stonington Winery, three miles down the road from Saltwater acknowledged that farmers' markets "may very well be a good avenue for smaller wineries… (but) we probably sell more wine in an hour here than one could hope for in three hours at a farmers' market."
On the other end of the spectrum, Jason Farraro, who runs Connecticut Valley Winery in New Hartford with his parents, said they "don't make enough wine" to bring to farmers' markets. "We sell so much on the weekends that we don't have enough take to a farmers' market. We make 3,300 cases a year, and we can sell 50 cases a weekend from the winery," he said.
For Curt Cameron, president of Thomas Hooker Brewing in Bloomfield, the new legislation brings him the opportunity to open a restaurant. "We would very much like to open a restaurant someday. We're at capacity at our current brewery, so the next version of our brewery will probably have a restaurant," he said. "It was silly that we couldn't before. Look at all the successful breweries in other states—they all have restaurants. In the past, in Connecticut, people got around it by having the husband own the brewery and the wife owns the restaurant, or some nonsense."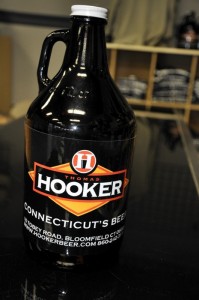 Cameron rents his brewery out for events two to five times a week, from corporate retreats to charity fund-raisers. In the past, the renters have always had to have the event catered separately. Being able to offer them food down the line will create another source of revenue. Also Cameron can now hold events on Sundays. "We've even had a couple of requests for Sunday weddings already," he said.
Under the new law, breweries can now sell nine liters of alcohol per person per day, up from eight liters in the old law. That may not sound like much but it makes a huge difference, Cameron said. "Eight liters is three six-packs and some-odd extra bottles— but nine liters is an entire case," he said. "Our philosophy is we don't sell cases out of the brewery because we don't want our local package stores to feel like we're in competition with them. But we are selling a lot of growlers now."
The same goes for City Steam Brewery Café in Hartford. Bar Manager and Marketing Director Conor Geary said they sold "dozens" of growlers on the first Sunday that sales were allowed—and that was with no advertising. Geary said City Steam may soon start holding Sunday tours and tastings.
With Sunday sales still new, there's novelty to it Geary said. "People are like, 'it's Sunday and I can get beer!' It's like turning 21. So only time will tell the difference it will make. But by and large, we have seen an uptick in business." Geary continued, "Really, all these changes are good. We see this new legislation as a victory. It's a huge step in the right direction. Alcohol has a stigma, but making craft-beer and wine is an art. It's not taboo; it's not something that should be held at bay."