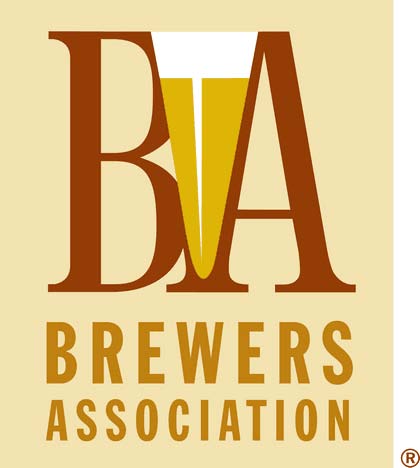 The Brewers Association today released mid-year data on the U.S. craft brewing industry, which showed a 14 percent increase in dollar sales and 12 percent jump in volume in the first half of 2012.  Additionally, the total U.S. brewery count is now at 2,126 breweries – the highest since the late 1800s. 

Barrels sold by craft brewers for the first six months of 2012 are an estimated 6.0 million barrels. Despite a number of challenges, including decreased overall beer sales, the mid-year numbers show signs of continued growth for craft breweries. The industry currently provides an estimated 104,000 full-time and part-time jobs, contributing significantly to the U.S. economy.
"Generally, most craft brewers are continuing to see strong growth in production, sales, brewing capacity and employment, which is to be celebrated during challenged times for many of today's small businesses," said Paul Gatza, director, Brewers Association. "Plus it's a fact that beer drinkers are responding to the quality and diversity created by small American brewing companies. India pale ales, seasonal beers, Belgian-inspired ales and a range of specialty beers are just a few of the beer styles that are growing rapidly."
Full information can be found in the press release below and at http://bit.ly/Tb7lZl.