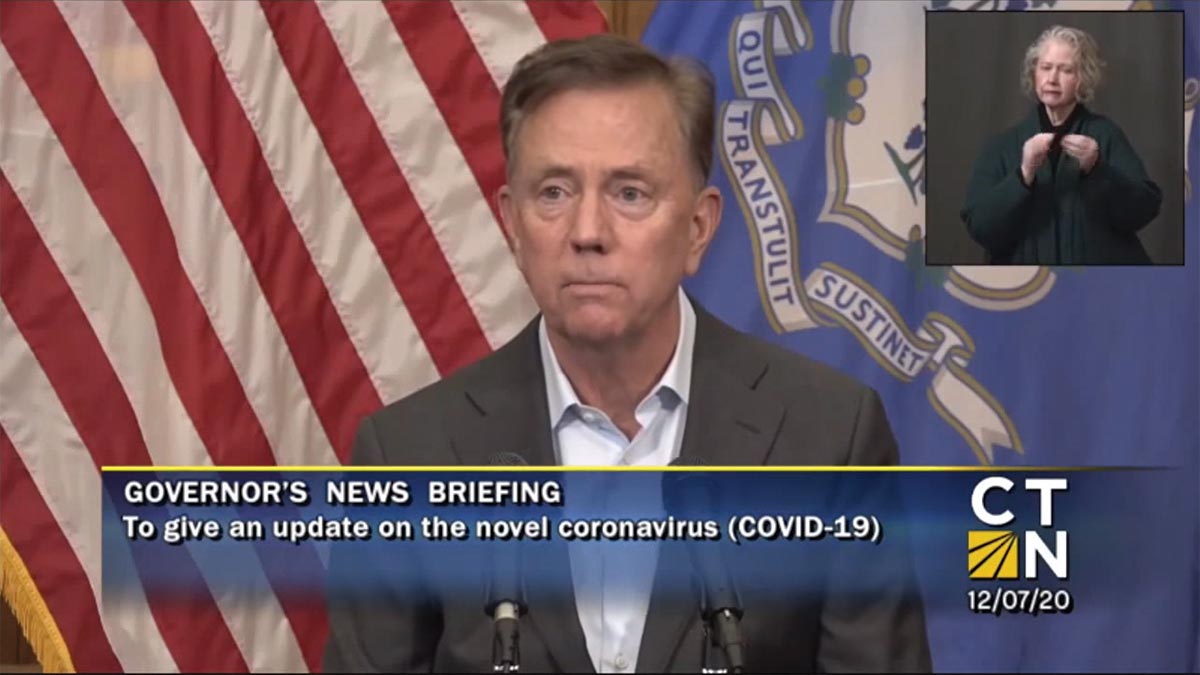 The on-premise sector lags amid little support and low consumer confidence
From Staff Reports
The crisis for Connecticut's restaurant industry continued to deepen in November and December as new restrictions were placed on indoor dining and winter weather conditions began making outdoor dining less attractive to guests, all while the state's COVID-19 case positivity rate climbed to 8.6% by Dec. 8.
The National Restaurant Association reported that across the U.S., 110,000 restaurants have closed permanently in 2020 due to the COVID-19 pandemic and an additional 10,000 are expected to close by the year's end.
In Connecticut, more than 600 restaurants, caterers and private event venues closed permanently too, leaving thousands of people out of work.
Without immediate government funding, between 1,000 to 1,500 more restaurant closures are expected to follow in the next few weeks, according to figures from the Connecticut Restaurant Association (CRA).
In partnership with the National Restaurant Association, the trade association has continued to lobby in support of the state's restaurants, both to spread awareness and to seek more financial aid, especially for smaller, independently owned venues.
On Dec. 1, the CRA launched its #saveCTrestaurants campaign to bring awareness to the current struggles of restaurant industry workers by sharing and highlighting stories of owners and staff, while demonstrating the importance of these employers as a backbone of local economies throughout the state. It did so while urging elected officials to support an industry that employed more than 160,000 people before the pandemic.
On Dec. 3, CRA Executive Director Scott Dolch hosted a virtual town hall meeting with Sen. Richard Blumenthal (D-CT). Approximately 120 restaurant owners and employees called in to discuss their concerns with Sen. Blumenthal and talk about what could be done on a federal level for restaurants to receive funding. "No sector of our economy has been hit harder than restaurants," Blumenthal said. "We need to use more of the [federal] money that is already in state hands. … We face a very dark time ahead."
Blumenthal was scheduled to meet with Gov. Ned Lamont to discuss using money from the state's rainy day fund the same day; however, the governor had not made any additional announcements about whether he planned to allocate those funds to state restaurants as of press time.
Gov. Lamont had not announced any new mandates for additional closures, and as of press time, the state remained in Phase 2.1, which allows restaurants to operate with 50% occupancy indoors. Restaurant owners have seen their sales plummet due to a lack of consumer confidence, along with increased restrictions put forth by the state such as earlier closing times.
The governor made waves during his weekly press conference on Dec. 7 when guest speaker Dr. Manisha Juthani, Infectious Diseases Physician, Yale School of Medicine, said she felt that indoor dining, despite restaurants' best efforts, is creating a high-risk opportunity for spread. Dr. Juthani, who said, "I miss restaurant dining," went on to outline why she maintains "the risk of transmission is extremely high." She cited the diners themselves: keeping their masks down and meeting up in mixed households for dining.
In response to Gov. Lamont's Dec. 7 press conference, the CRA released a statement, stating that restaurants had safely provided indoor dining since June and cited "mixed messages" from Lamont as causing additional distress to restaurateurs.
"…the message from today's press conference seemed to be either that restaurants are to blame or that shutting down indoor dining would solve the problem, neither of which is true. What is true is that neighboring states are putting far more money into programs designed to help local businesses survive the months ahead. It's extremely upsetting that our industry, which is made up almost entirely of small businesses, are now worried about being left out in the cold by their state," CRA Executive Director Scott Dolch wrote. On Dec. 9, Gov. Lamont said there would be additional state aid to restaurants. As of press time, no program specifics were available.