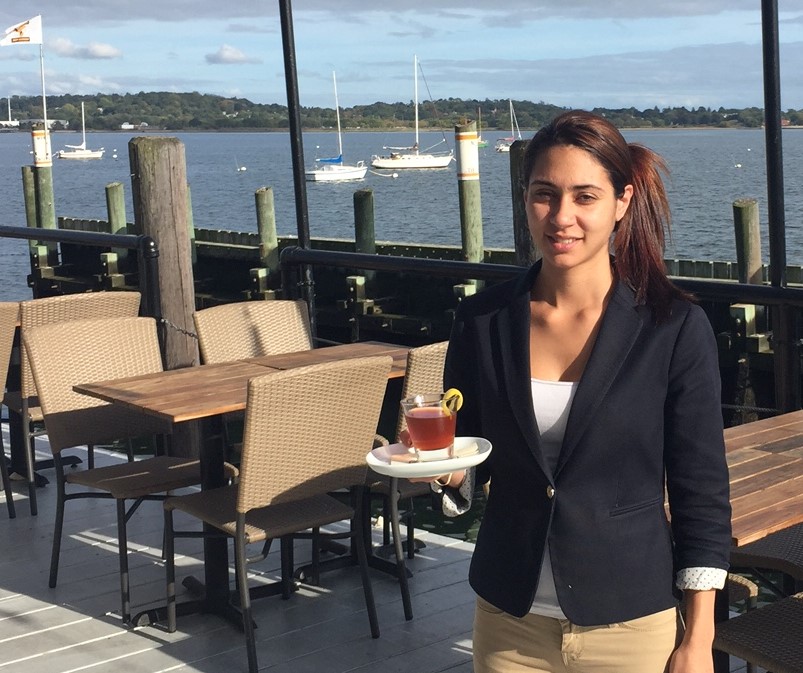 Shell & Bones Oyster Bar and Grill
100 South Water Street
New Haven, CT
Shell & Bones, located on the historic City Point waterfront, sources fresh and sustainable ingredients for its seafood-and-steaks staple menu. An extensive wine list and a mix of classic and creative cocktails accompany its award-winning culinary offerings.
Maitre d': Melanie-Ann Rivera
Cocktail: The Arrogant Stevedore
Recipe: Combine
2 oz. Zaya Rum
1 oz. house ginger syrup
2-3 dashes Fee Brother's Bitters
4-5 dashes Bitter Truth Xocolatl Mole Bitters
Stir until the ice begins to dilute the cocktail. Apply 1-2 tsp. Yellow Chartreuse Liqueur to chilled lowball glass. Swirl to coat evenly and then discard. Strain the chilled, completed mixture into the lowball glass. Garnish with a freshly-zested twist of lemon.
Ring in 2017 with this bold cocktail that is "sure to warm even the darkest of sailors' hearts," said General Manager Steve Bayusik.
"The cocktail incorporates the rich, bold flavors of the Zaya Rum, drawing on black strap molasses and sweet, earthy spices, with the sweet and spicy note of fresh ginger. Fee Brother's Bitters lends flavors of cinnamon, nutmeg and allspice, while the Bitter Truth Xocolatl Mole Bitters adds earthy and smoky notes."