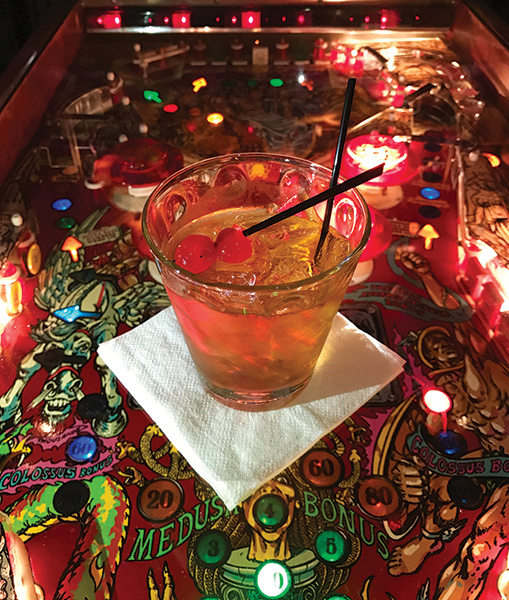 Flip Side Pinball Bar
1 Railroad Avenue
Westerly, RI
From 1970s vintage pinball to more modern machines, Flip Side Pinball Bar offers guests a chance to enjoy a unique evening out. Located across from the train station in downtown Westerly, the new venue features an extensive selection of local, national and imported canned and tap brews, a custom wine list and, of course, creative, custom cocktails to accompany the classic games.
Bartender: Farley
Cocktail: The Mup
Recipe: Build in glass
1.5 oz. Basil Hayden Bourbon
.5 oz. Drambuie
1 oz. Caffo Liqueur Solara Triple Grand Orange
Dash of bitters
Served on ice with cherries.
"Our drink is called The Mup," said Co-owner Dana Carvey, "and Mup was a misread for 'MVP' and this is the MVP of our cocktail list. Caffo Solara Orange is rich[er] and has more of a vanilla flavor … we wanted to find a way to present this spirit to our customers without them sipping it as a stand-alone."