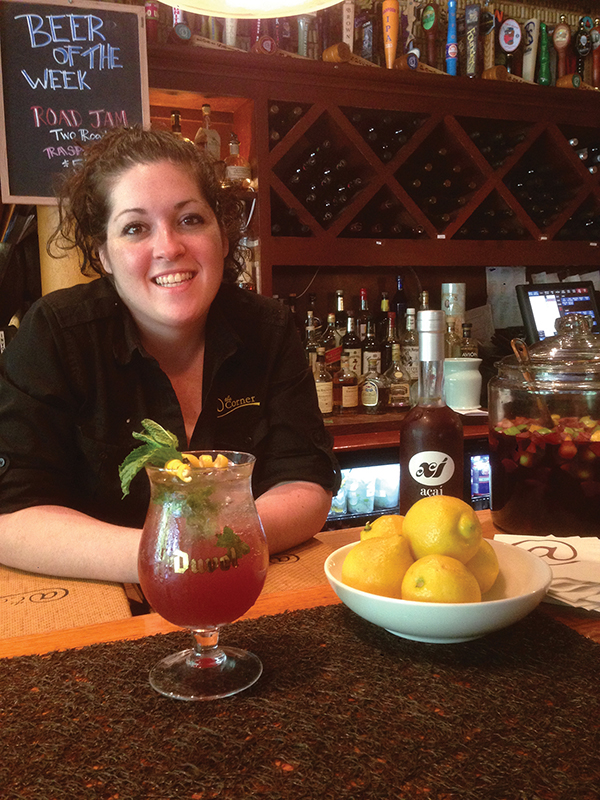 At the Corner Restaurant & Pub, 3 West St., Litchfield, Conn.
Located on the Litchfield green, the restaurant offers 16 draft beers and an extensive wine list in addition to its ever-changing seasonal and creative cocktail list.
Bar Manager: Justine DiMaria
Drink Name: Acai Mint Lemonade
Recipe:
Shake 10 whole mint leaves with a pint glass full of ice. This opens up the mint leaves and adds to the flavor. Then, add the following ingredients to the iced shaker glass and shake:
 4 oz. Ketel One Vodka
1 ½ oz. Xi Acai Berry Brazilian Liqueur
6 oz. fresh-squeezed lemonade
Garnish with mint leaf and lemon twist
"The tart of both the lemonade and the acai liqueur are mellowed by the mint and vodka, which helps to release the sweetness of the berry-lemon combo. They all combine to create a wonderful summer sipper that can make any day seem sunny," said General Manager Jeffrey Schmidt.