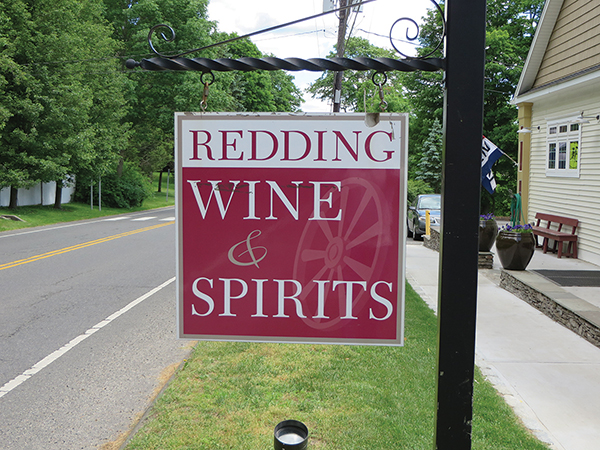 By Bob Sample
Redding Wines & Spirits, 119 Black Rock Turnpike, Redding, CT
Years in operation: nine under current ownership
Square footage: 1,000
In business, an isolated location can be a curse – or a blessing in disguise. Just ask Rodney Stavert, proprietor of Redding Wines & Spirits.
The store is one of the few commercial establishments in a town that zealously maintains its rural character against the onslaught of suburbia. It's also seven miles from its nearest competitor, a drive that can take 20 to 25 miles on Redding's hilly, twisting roads.
Stavert, a retired commodities trader, has worked hard to develop a loyal following among Redding's 9,000 inhabitants. It helps that he views owning Redding Wines & Spirits as the perfect way to indulge a lifelong interest in fine wines.
For Stavert, owning a package store came about quite by accident. After embarking on retirement in 2004, he grew bored and answered a want ad for part-time store help. A generous employee discount sealed the deal. Not long thereafter, he became the store's manager.
About 65 percent of the store's floor space is devoted to wine, with the balance about equally divided between beer and liquor. Stavert and store manager Chris Meyer have worked hard to increase the store's wine inventory. In the process, they jettisoned the slow-moving, expensive wines that the old owners liked — and which never caught on.
The key ingredients are involvement and customer attention. "This store needs to be owner-occupied," Stavert said. "We have a lot of 'regulars,' and they need to see the same faces when they come in."
What's more, the two men personally taste everything that they carry. "Customers know they can count on us to have good-tasting wines that offer great value, and they value our opinion," said Meyer.
Every Saturday, Stavert and Meyer uncork a few bottles of something they're confident will earn raves. Besides in-store tastings, they're always happy to schedule private tastings at a customer's home, a club meeting, or at a workplace event.
The Spinning Wheel Inn, a local landmark that is right next to the store, recently reopened after a three-year hiatus. Stavert looks forward to working with its new owners on wine tastings and wine dinners.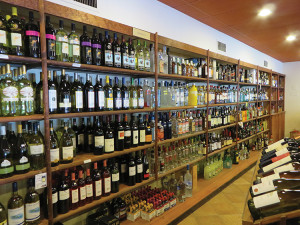 The store goes the extra mile to stay on top of customer likes and dislikes. This is particularly important in view of the store's merchandise: There are always a few small, boutique brands on hand in very limited quantities. Supplies can be quirky.
"When we manage to get our hands on something a customer has liked a lot in the past, we'll be sure to let them know when it's coming in," Meyer said. "Customers appreciate the effort."
"For me, wine is the perfect hobby," said Stavert. "If you ever reach the point where you think you know everything there is to know about wine and the industry, just wait a season and it will all change."