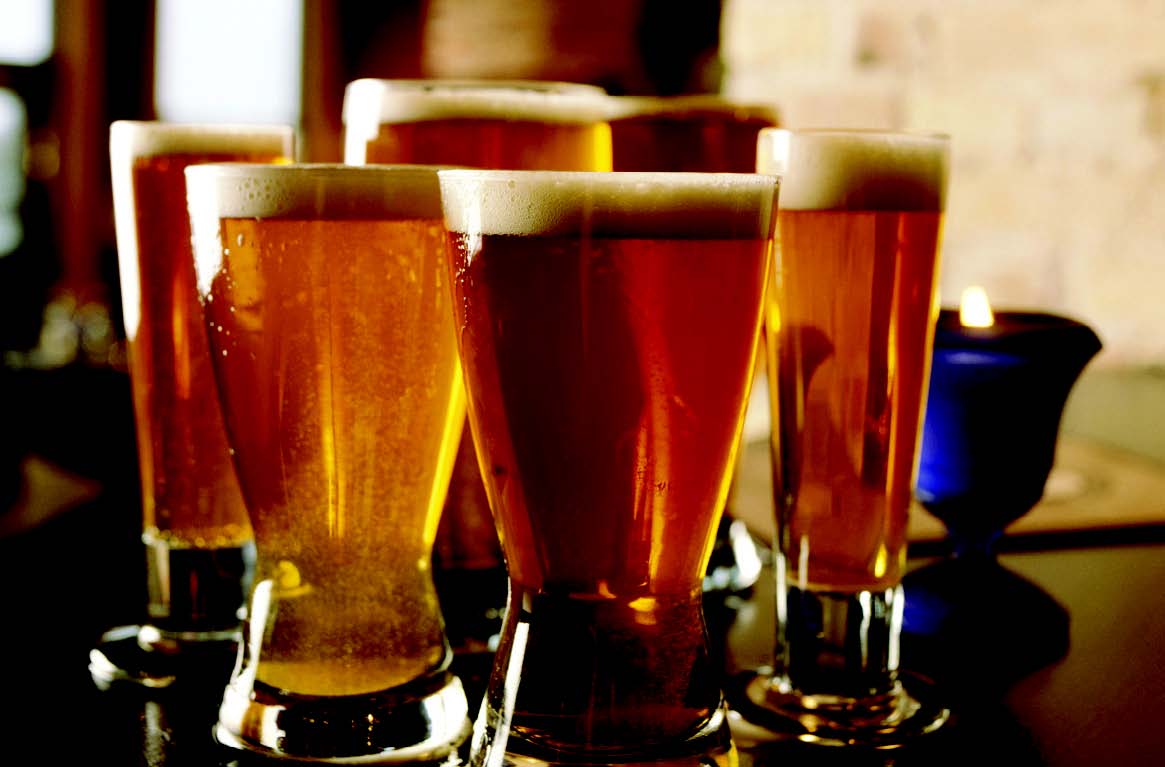 By Jack Kenny
The word "unsettled" could describe the thoughts and feelings of quite a few brewery owners who are hearing talk of change in the craft beer industry. In early May, speakers at the 2018 Craft Brewers Conference in Nashville pointed to declines in growth among breweries that were founded before 2014. Those launched since then are swimming in success today, but they were cautioned to adopt "realistic expectations" for the future.
Those observations are a departure from the heady cheer of recent years, halcyon days of solid growth and startups in every corner of the country.
When leaders of the Brewers Association (BA) told the assembly that 997 breweries opened in 2017, "there were audible groans around me. The vibe felt nervous or fatigued instead of enthusiastic," wrote Chris Crowell of Craft Brewing Business. Wise brewers recognized the darker significance behind that otherwise happy number. It foreshadows change, and maybe not the joyful kind.
Craft beer grew by 1.2 million barrels in 2017. Breweries launched in 2014 or later were responsible for 916,000 of those barrels and grew 52.6 percent since 2016. Those with birth dates in 2013 and earlier added 285,000 barrels to the growth number and grew 1.3 percent.
Breaking it down further, we find that microbreweries grew 17 percent last year; a significant portion of that growth came from taproom sales at the breweries themselves, which has proven to be a winning move across most of the land. Established craft brands face strong competition from the horde of newcomers as well as from the large commercial brewers, whose acquisitions of craft beer companies have spurred marketplace battles, customer confusion, and a wee bit of acrimony. And let us not forget that wine and spirits are attacking the flanks.
This is uncharted terrain for many a small brewer, established or new. "I don't think we're ever going to see a year with three or three-and-a-half million barrels added again," BA Chief Economist Bart Watson said. He noted that 165 craft brewers shut their doors last year, and while that's a small fraction of the 6,300 breweries here today, it's advisable to pay attention. Brewers, said Watson, "should prepare themselves for closing numbers that are at this rate if not higher in the coming years."
Addressing the mature craft brewer, BA Director Paul Gatza said, "That's a different picture for some of the older brewers. We've started thinking that it's tougher to be bigger, the original craft brewer, when all of these new local players are coming in. And that's true. But there does seem to be an age thing going on right now, too. If you're a newer brewer you might not be the new shiny thing in another couple years. So be cautious."
Just to make sure that the newer brewer got the message, Watson added, "I urge you to build in realistic expectations for your business. While you're growing fast now, don't expect that you're going to beat the odds when so many older and more experienced breweries were not able to."
Of special note is the BA's estimate of excess brewing capacity in the craft beer industry. Watson said the total is about 56 percent, which he said could take 12 years to fill at today's growth rates. That right there is a weight on debt service.
As if the above is not enough, brewers of every size and age have to pay attention, most certainly, to their customers. Beer consumption is not static. Beverage alcohol consumption among younger drinkers – the most sought-after by drinks marketers – is in flux these days across all categories.
Lifestyle is a factor (we might not know exactly what that is, but we understand its economic impact.). Add to that the growing demand for more variety in beer: hoppier and different kinds of hoppier; widespread use of fruits, herbs and spices in beer to satisfy … something; competition from legal cannabis, which is showing itself to be a formidable challenger to beer. And so on.
Still, it's hard for those in beverage retail to be sad about craft beer's changes down the road. It's still a rich market, and there's never enough space.
Jack Kenny has been writing The Beer Column for The Connecticut Beverage Journal since 1995. Write to him: thebeercolumn@gmail.com