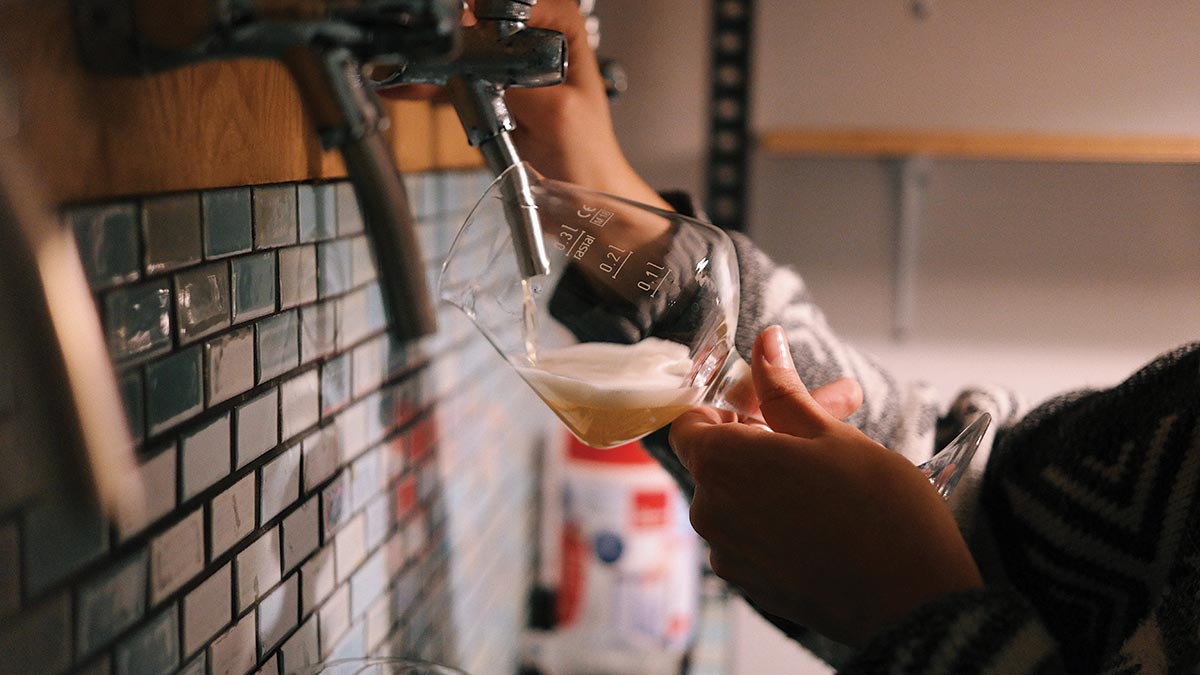 By Jack Kenny
Thirty or so years ago, beverage licensees started making room in coolers and on shelves and menus for a few new and different beers. Demand for these newfangled American brews was low but intense. In some cases, retailers viewed them as an incursion into the established trade which had worked fine for decades, thanks.
Others welcomed the change. Perhaps they knew something about beer history, or had been following news out of the West and watching what they saw as a rebirth of small breweries and historic styles. But regardless of what anyone thought about craft beer, they had no idea what it would be like today. We went from under 100 breweries to more than 7,000.
With 12.7% of the U.S. beer market by volume and 23% of the retail dollar sales in 2017, the craft beer business is established and significant. It germinated barely 40 years ago and shot up dramatically in the 1990s, but the seed was planted around 1965 in San Francisco.
When the number of U.S. breweries was at its lowest, Fritz Maytag, scion of the washing-machine empire, developed a liking for Anchor Steam Beer while he was a student at Stanford University. The San Francisco brewery had been going since 1871, with a hiatus for Prohibition, but in the mid-1960s it was moribund. Using inheritance funds and stock as collateral for loans, he bought and resurrected the operation. On a shoestring budget and few employees, Maytag kept the flagship beer alive, and in 1972 introduced Anchor Porter. In 1975 Anchor unveiled Liberty Ale, the masterpiece considered by many to be the first domestic IPA.
Soon thereafter New Albion (now defunct) and Sierra Nevada were born, also in California. Interested parties were watching. Then, in 1978, something changed.
The U.S. Congress approved a bill that was signed by President Jimmy Carter legalizing home brewing "for personal or family use, and not for sale." Though it applies only to home brewing, and addressed only federal tax regulations on home brews, its passage led to relaxation of state laws, removal of barriers to entry into a challenging industry and set the stage for the amazing creation of what we now call the craft beer industry.
Among the first things to happen was that home-brewing supplies became readily available in specialty shops and via mail order. That got a whopping response and a new hobby was born. Books were written, education spread, scientists branched out from their home laboratories. From that bunch emerged the entrepreneurs, hardy souls who succeeded in raising funds, navigating regulatory labyrinths and brewing on a larger scale, and struggling (usually) to get a fledgling operation into production and distribution.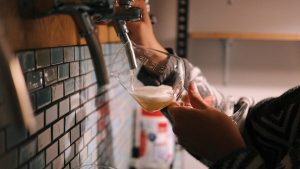 Charlie Papazian, creator of the Great American Beer Festival, has said that 90% of craft beers began as home brews, that without that seminal federal action, brewpubs would not have arisen to push the craft explosion even harder. (At the start, the new segment was known as microbrewing; the term "craft" had been around, but has long since replaced the former.)
No business will succeed without a strong product, and craft beer proved from an early point to be strong and exciting – on a small scale of course. It grew in fits and starts from the early 1980s, when a fair selection could be found at retail, but by the end of that decade it was set to boom. Tap handles grew in number, craft beer events were showing up in every region of the nation and more old factories were being converted to breweries.
A mini-shakeout was felt toward the end of the '90s, but that was eclipsed by the recovery and growth that followed. Today the industry is paying close attention to craft beer, which is now viewed as a saturated market. Beer overall was down a point in 2017; craft grew about 5%, but its growth has slowed somewhat.
It helps to remember that craft beer represents about one-eighth of the U.S. market. Domestic commercial lagers dominate, and imports, particularly Mexican light lagers, are doing okay at 3.5% growth in 2017. All segments face challenges, but those of the craft segment could be proportionally larger. For a few decades it bucked a trend, then it became a trend, and now it's part of the establishment. Maturity isn't always kind.
Jack Kenny has been writing The Beer Column for The Beverage Journal since 1995. Write to him: thebeercolumn@gmail.com