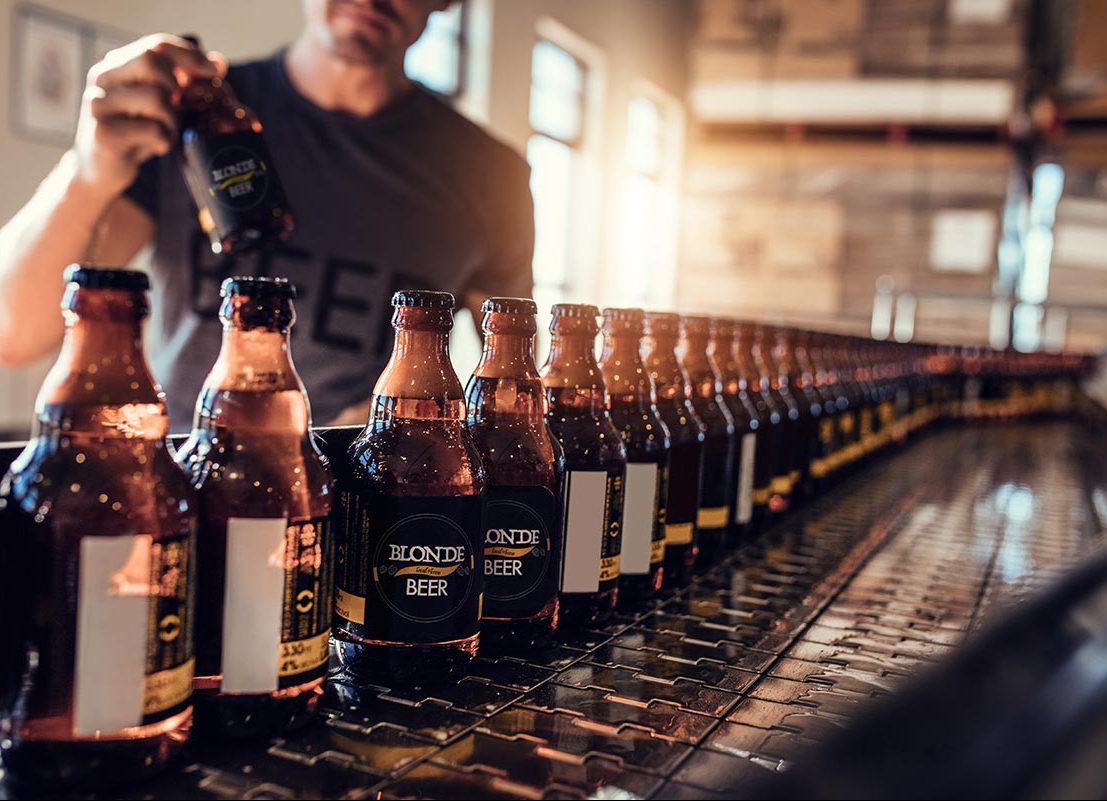 By Jack Kenny
Taprooms are closed everywhere, but craft brewers still smile and encourage customers to shop curbside. Rhode Island limits off-premise craft beer sales to 384 ounces, and Connecticut raised its max last year from 9 liters to 9 gallons. Sales range from survival – "We're not killing it, but we're keeping the lights lit" – to struggle: "We made $31 on Tuesday."
Tony Karlowicz, Co-founder of Back East Brewing in Bloomfield, CT, said the economic impact of the coronavirus is "a strain on everybody. We haven't made staff changes, and we're hoping not to have to. We want to keep everybody working." The severe restrictions have hurt the brewery's draft business, but cans have picked up. "We're sending a lot of beer to package stores," he said. Any change in pricing? "No price changes," Karlowicz said. "We don't want to play that game."
Phil Pappas, Executive Director of the Connecticut Brewers Guild, said the state's complement of 112 operational craft breweries was to expand this year by about 20, but the pandemic put those on hold. The guild is working with state agencies, industry associations and suppliers from across the state on solutions for present conditions and into the future. "We're also advocating for home delivery of craft beer from the breweries," Pappas added. "Some states allow that, and we're pushing for it."
Brewers are working on collaborative projects to help industry people. The guild will launch a collaboration beer to support furloughed on-premise workers via the Connecticut Restaurant Association's relief fund. Pink Boots, representing women in the brewing industry, is another focus of state craft support.
In Rhode Island, brewers can distill spirits, and today Newport Craft Brewing + Distilling Co. is making hand sanitizer, in small amounts for consumers and the bulk for businesses and nonprofits. High-proof alcohol, which they can produce, is the active ingredient in the sanitizers.
Revival Brewing Co. in Cranston, RI, reports that it has been "working diligently to clean our kitchen and surrounding areas. We have consulted our staff on offering curbside pickup of orders (food as well as beer), and they are in full support. We will offer to-go orders for as long as we can to serve the community." In its social media, the brewery management encouraged all to "give what you can to help the staff here get by in these trying times."
Gary Richardson, Executive Director of the Rhode Island Brewers Guild, said the craft industry is holding out hope "that beer can still be sold in factory -sealed packages, and that our brewers and staff can weather the storm." Forecasts for duration of the disease range from April to a year from now, he said. "Events are canceled, merchandise orders are unsold. It's hard to believe that only a month or two ago, hardly anyone knew this was coming."
Stony Creek Brewery in Branford, CT, which is strong in the off-premise sector, operates four enterprises: brewing, a large taproom, event space and an operation at Foxwoods Resort Casino. In one month, the business closed its taproom, lost 20 to 30 booked weddings, shut down the casino location and furloughed more than 70 employees. "They're like family," said Manny Rodriguez, Vice President of Operations. "It's painful to do that, but they are so understanding."
Still, the company has maintained its beer production, has solid retail sales and continues to serve seven states. "We've ramped up production, our distributors are working hard to keep stores stocked and we're thrilled to have our flagships selling well."
Scott Vallely, President of Charter Oak Brewing Company in Danbury, CT, is pretty upbeat about curbside sales and is pleased with sales of draft logs. "Anybody with a kegerator is coming here," he said, "and a lot of people are asking where they can buy one." Package stores are Charter Oak's strongest segment, but he sees a changing pattern: "People are going out less often but buying more."
Vallely says he's looking at a lack of revenue through May, and he can't rely on curbside pickup. "In the last 10 years, we had to make great beer. In the next 10 months, we have to make great beer and be great business people. These are tough times. Only so long are vendors and banks going to say, 'You're a good guy, we'll let you go so long.' They won't let you spread it out over three years. I'm a realist about that. Don't think you're going to double your sales when you reopen."
How is your beer business adapting in the time of COVID-19? We are listening.
Jack Kenny has been writing The Beer Column for The Connecticut Beverage Journal since 1995. Write to him: thebeercolumn@gmail.com.