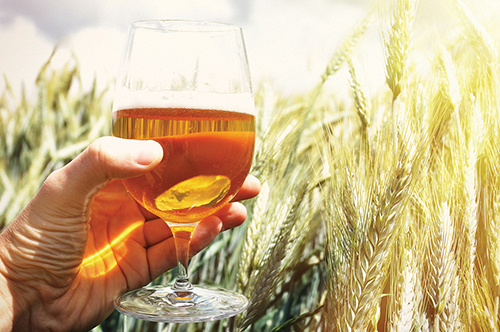 By Jack Kenny
In a well-equipped package store, you can shop for India Pale Ale until the cows come home. Every craft brewer makes one or two, and a few are known for a serious menu of IPAs. Over the past decade or so, we have been treated to several modifications of the style, including the one called Double IPA, or DIPA.
Double IPA is also known as Imperial IPA. That word was borrowed from imperial stout, a potent black ale, much stronger and fuller than a traditional English or Irish stout. It was brewed originally for the Russian nobility, hence the regal title.
An IPA is made with more barley malt and more hops than a pale ale and has a higher level of alcohol (5.5% to 7.5%). A DIPA is made with even more malt and hops than an IPA, and has an abv that ranges from 7.5% to 10%. Beyond the Double is the Triple IPA, a few of which are available in our region.
Some people just don't like IPAs and their relatives, mostly because they have a higher level of bitterness from the hops. Others enjoy them specifically for that reason. India Pale Ales also make use of aromatic hops, which are added to the brew kettle toward the end of the boil. Of late, U.S. brewers have been having a picnic with aromatic hops, and most IPA lovers are all in favor of the unusual varieties showing up at retail. Not everyone is, however. But enough about me.
Hop bitterness is measured in on the International Bitterness Units scale (IBU). The scale ranges from 1 to 100, generally, though some brewers claim that their beers approach 120 IBU. Generally speaking, an IPA will have an IBU level ranging from 40 to 70, and a DIPA from 60 and up.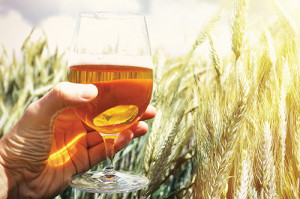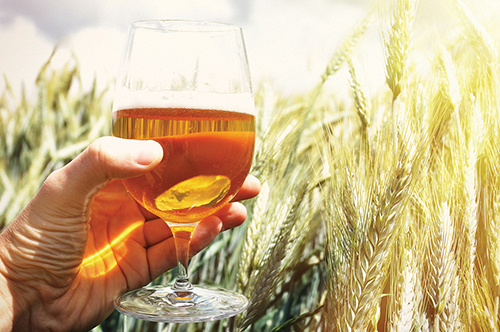 But the beauty of a Double IPA is that it will not necessarily deliver more bitterness than an IPA. This is because it is brewed with more malt than the IPA, and more malt produces a bigger body and mouthfeel to the beer and a hint of sweetness from the excess of sugars released from the carbohydrates, all of which provide a counterbalance to the high volume of hops. More malt also means more alcohol, which can show up in the aroma. A well balanced DIPA is a complex and fascinating beer, enjoyed as one would a fine Armagnac.
The Triple IPA is an American invention. When the craft beer movement began to take off in the 1980s, the new brewers did lots of experimenting with hops, and modified the English Pale Ale by increasing the bitterness and hop aromas. Pretty soon the American Pale Ale was joined by IPA, and then DIPA. The Triple is the newest member of the IPA clan, and boasts more grain and hops than its siblings. The typical IBU range is 90 to 100, sometimes more or less.
Note that a Double IPA does not have twice the ingredients used to make an IPA, nor does the Triple have three times as much. Note also that Belgian ales also come in Dubbel and Tripel styles, which are similarly graduated in strength, which are not India ales; hops play a much smaller role in those beers.
Stylistically, the Triple has not been carefully defined as yet, though brewers seem to understand the general parameters. This is a very potent, big beer that will remain in your taste memory for a very long time, maybe forever. It's bitter, for sure, and at least one example is somewhat numbing, hopwise, but they all have that strong barley malt foundation that holds up the extreme volume of hops.
Some examples that we can enjoy: Founders Devil Dancer, 12% abv, 98 IBU; Dogfish Head Burton Baton, 10% abv, 70 IBU; Sierra Nevada Hoptimum, 10.4% abv, 100 IBU; Stone Ruin Ten, 10.8% abv, 110 IBU.
Some say that Dogfish Head's 120 Minute IPA is a Triple, clocking in at 18% abv and 120 IBU, but I am among those who disagree. It doesn't taste much like beer, rather more like sherry, and bears no resemblance to any kind of IPA that I know of. It has been described as a Quadruple IPA, as has Samuel Adams' Utopias and Brew Dog's Sink the Bismarck, but I'll reserve judgment.
Jack Kenny has been writing the Beer Column for The Beverage Journal since 1995. Write to him at thebeercolumn@gmail.com.