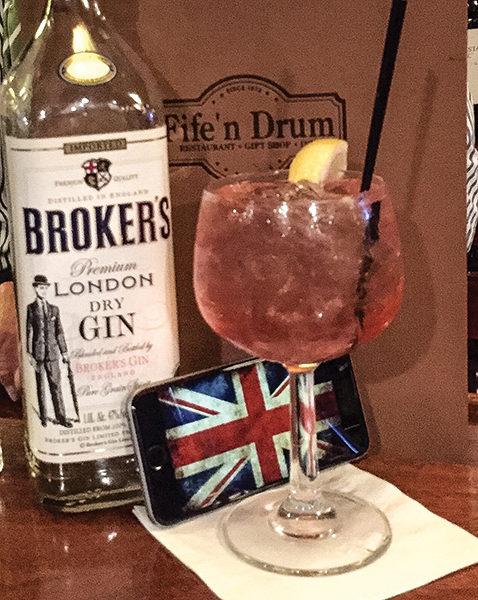 Fife 'n Drum Restaurant and Inn
53 North Main Street
Kent, CT
The Fife 'n Drum Restaurant opened its doors in Kent in 1973, later adding an inn and gift shop. Today, the restaurant also boasts a notable wine list and creative cocktails from its landmark location.
Bartender: Luci Atwood
Cocktail: Brexit
Recipe:
Fill a tall wine glass with ice. Add:
2-1/2 oz. Broker's Gin
1/2 oz. St. Germain Elderflower Liqueur
Heavy splash of cranberry juice
Garnish with lemon wedge
Brexit is "fruity and refreshing; the gin is not predominate," said Potts.