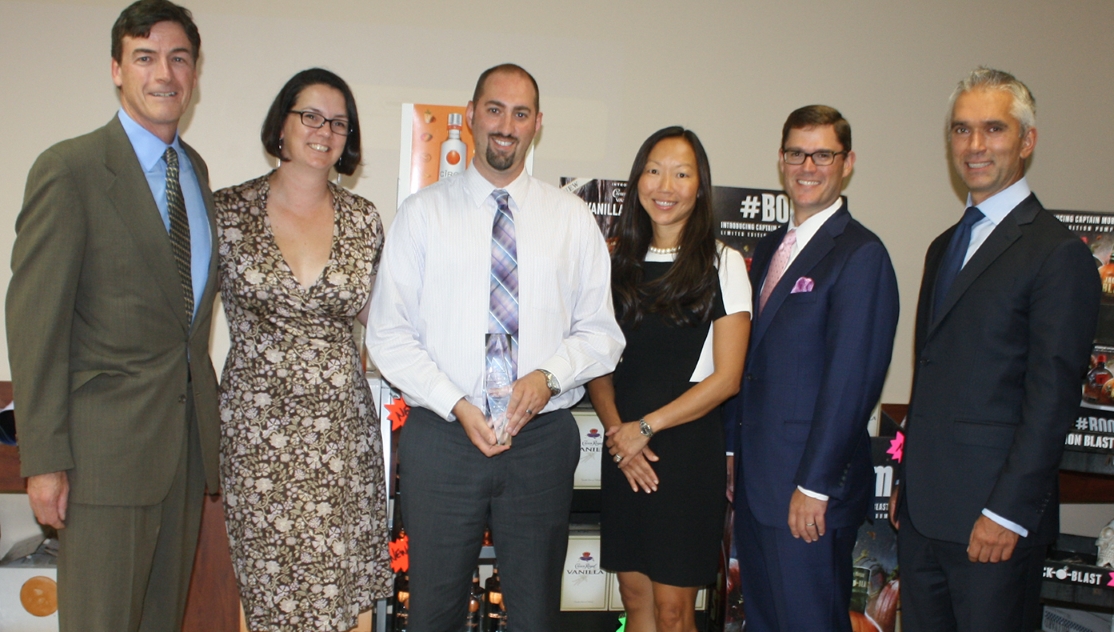 Brescome Barton and Diageo recognized efforts of Sales Representative Damon Flowers, who was awarded the Diageo Golden Bar for the Top Sales Representative for Connecticut in Fiscal Year '16. Flowers was presented the award at an August 26 sales meeting.
The team also launched Ciroc Mango, Crown Royal Vanilla and Captain Morgan Jack-O' Blast. Ciroc Mango is the newest addition to the ultra-premium vodka line, which offers a creamy but tangy citrus, smooth taste. Crown Royal Vanilla is blended from hand-selected Crown Royal whiskies infused with Madagascar bourbon vanilla. The limited-time offering of Jack-O'Blast is a seasonal, pumpkin spiced rum in a pumpkin-themed bottle.
On August 31, representatives of Edrington Americas visited a sales meeting to locally launch The Macallan 12 Year Old Double Cask in conjunction with its national release.