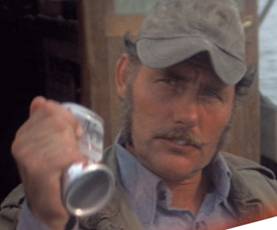 "Crush It Like Quint!" Campaign Appeals to Old and New Fans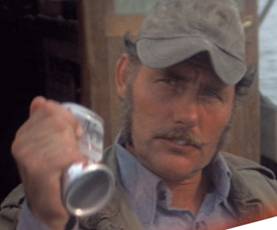 Narragansett Beer debuted a specialty retro Lager can that harkens back to the 1970s, 'Gansett's glory days when the brewer was producing 1.7 million barrels of beer per year. For a limited time, all 18-packs of 12oz. cans of Lager will feature the same design and logo from 1975.
This retro imagery is nostalgic to the millions of beer-drinking baby boomers who came of age at the time, and it also became permanently ingrained in American culture with the 1975 release of now-iconic motion picture, Jaws.
In the film, Captain Sam Quint, played by Oscar-nominated actor Robert Shaw, famously crushes a can of Narragansett Lager to intimidate Richard Dreyfuss' character, Hooper. This iconic scene solidified the brand's reputation as the beer of choice for everyday New Englanders and continues to captivate viewers today.
This also times with the film's 100th anniversary celebration. Universal will debut Jaws on blue-ray on August 14th, completely remastered and upmixed.
Follow #crushitlikequint on Twitter.