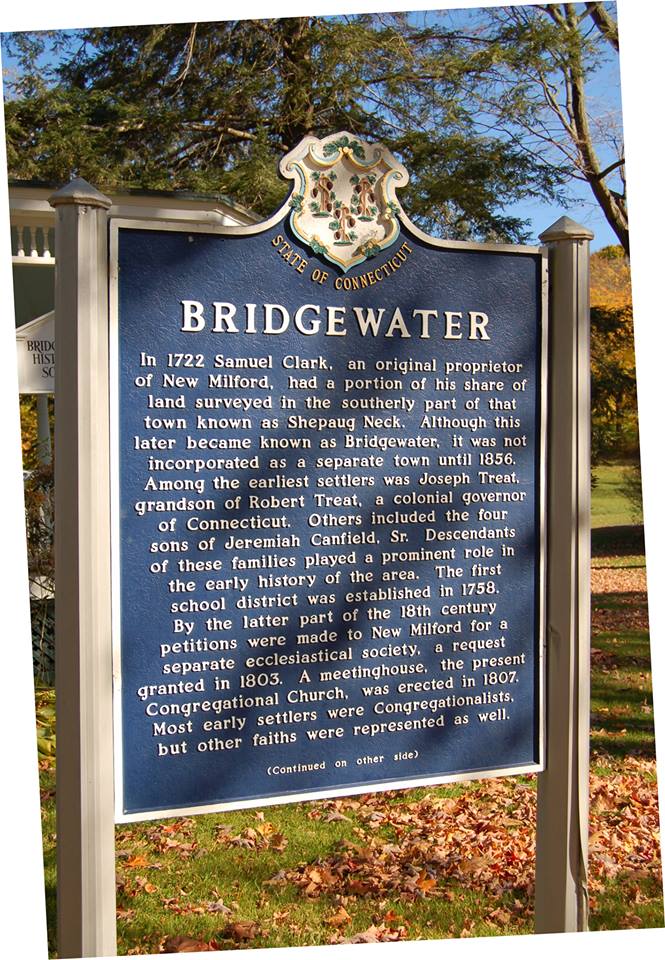 By Lauren Daley
Connecticut's last dry town will have to wait a bit longer to see if its status changes. Bridgewater's First Selectman Curtis Read announces that the referendum vote concerning the sale of alcohol in restaurants originally scheduled for Tuesday, February 25, 2014 has been postponed.
The town announced on its website:
"Certain requirements of the Connecticut General Statutes relating only to 'intoxicating liquors' and specifically how a vote to repeal prohibition must be conducted has been brought to our attention recently. Upon further legal review of the unique and unusual voting process and the advice of the Connecticut Liquor Control Division, Mr. Read has decided to postpone the scheduled referendum until further notice."
Selectman Read also stated on the town website: "I realize that this will be an inconvenience for many residents and for those proposing restaurants that can serve alcohol, but it is better to make sure the state statutes are followed when we do have the Wet/Dry vote. We should not risk any legal challenges to a vote on this issue in the future."
Peter Mays, who owns the Bridgewater Village Store and a vineyard in town, has proposed turning the abandoned bank attached to his store into a café that would serve beer and wine. Town resident Bill Holland has proposed to build a high-end restaurant in another building left vacant by the bank.
If the vote goes in their favor, prohibition would officially end in Bridgewater, 81 years after the repeal of the 18th Amendment. As far as Read knows, the issue of going "partially dry" has never come up in town since Prohibition was repealed in 1933. There are no restaurants in the town of 1,730 people in western Connecticut.  Bridgewater is not allowed to have a package store per state regulations because there are fewer than 2,500 residents, said First Selectman Curtis Read.
The Beverage Journal will continue to follow the story.