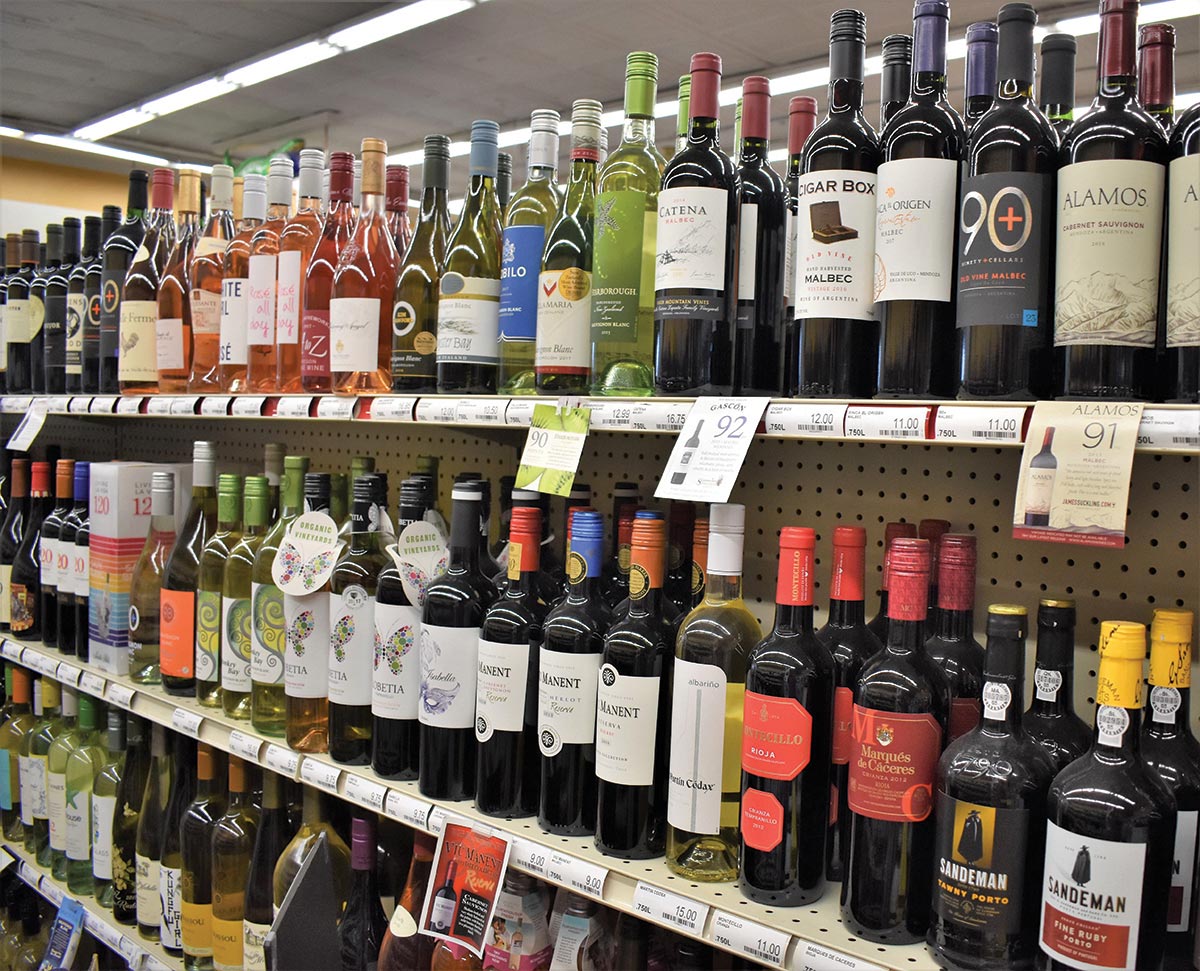 Brookside Package Store
1193 Main Street
West Warwick, RI
Square footage: 2,500
Years in operation: 33
By Sara Capozzi
Growing up, Geoffrey Rousselle spent plenty of time behind the counters in his grandparents' automotive shop and convenience store. When his family bought Brookside Package Store in 1985, after he'd recently graduated college, he was able to put his retail background to use immediately.
"My dad and my uncle came up with the idea of purchasing a liquor store, and they did and they asked me to run it for them and I said absolutely," Rousselle said. "The rest is history." Rousselle became manager of the store and acquired a second along the way.
Now the owner of both Brookside Package and Edgewood Wine & Spirits in Cranston, Rousselle said what he likes most about his work is dealing with customers. "I like the customer interaction, the day-to-day interaction with the people coming in," he said. "There are a lot of regulars, there are a lot of people that you meet through the years and they stay your customers; they stay your friends and that's nice."
Rousselle said he's seen a lot change in the past 33 years, both with Brookside Package and in the industry. Originally located several storefronts down Main Street, the shop moved to its current location in 2000, when Rite Aid purchased its original building along with several other storefronts on the street. The business benefited from the move, Rousselle said, since it allowed for increased square footage, giving the store room for more cooler doors, several more aisles and additional floor space for displays.
As far as the industry, running a store was simpler a few decades ago, with "less beer, liquor and wine items than there are today," Rousselle said. "I used to have one wall of liquor. Now I have three aisles worth of liquor items, whether it's vodka, gin, whiskey, liqueurs, rums, tequilas. It's amazing how the product line has increased through the years."
While beer makes up the largest portion of business, accounting for about 50% of Brookside's sales, Rousselle said he sees increased demand for "specialty items," with more customers stopping in for spiked seltzer and ciders. Other popular items at Brookside Package include Fireball, craft beer spirits in 50-ml format and vodka.
"The vodka business is one mainstay, whether it's a pint or a half pint or a liter or a handle … It's remained very popular," Rousselle said. In all, liquor makes up about 30% and wine sales amount to 10% of sales at Brookside Package, according to Rousselle.
Rousselle has made an effort to stay involved in the West Warwick community throughout the years, supporting fundraisers and nonprofit organizations. "It's good being part of the community," Rousselle said. "You give … and the people here have supported us throughout the years and we certainly are grateful for that."
Working alongside full-time employee Tonia Wischnowsky, along with the help of about 10 part-time staff members, Rousselle said a key to success in his business is accommodating the needs and wants of his customers.
"You can't make the store something it's not. You can't force the customers to buy things that they don't want and that they can't afford … I try to be competitive with the price and I try to have the products that they want."
Rousselle continued, "It comes down to having a friendly face behind the counter to welcome people when they come in the door, just quality customer service and a clean, well-stocked store. That's something I've done since day one and it's always worked for us."